We all want to secretly watch someone from time to time. However, keep in mind that all spying apps are illegal. But we can suggest you some tracking apps that are not so noticeable. In the following article, you will find undetectable spy apps.
And if you're looking for a spy app, you might be interested in the best last seen tracker apps.
Instalk – Anon Story Viewer
One of the most effective ways of spying on someone nowadays is to watch their social media without being noticed. One of the most crucial social media nowadays for everyone is Instagram and there you can find often some essential details about someone's life.
So if you want to spy on a person without being noticed, you can get this Anonymous and what their stories are so they will never guess you're watching them. You will just download this app, and we'll be able to search a user by name and watch their stories.
But remember that this way works only for users with open profiles, if a user has a closed profile you will have to create a fake Instagram page and send the following request to that user.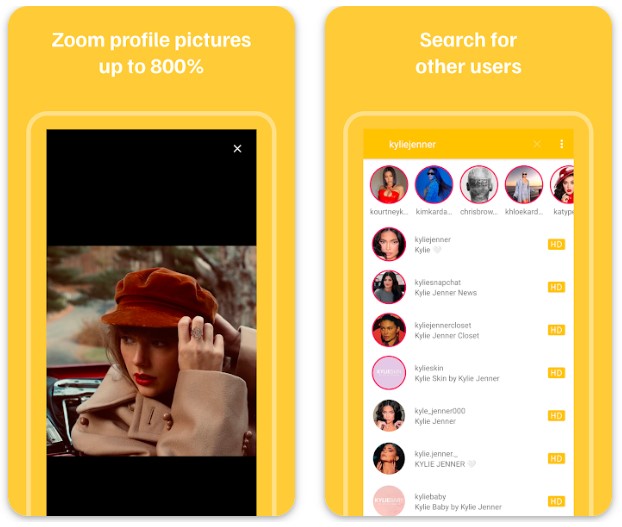 Downloads: 10 000+
Customers rating:

(3.6 / 5)

You may also like: 8 Best Apps to Change Message Background on Android
InStalker Reports
This is also another app for spying without others noticing you but otherwise. Here it will send you the reports of the people who are trying to spy on you and they will not know that you are actually aware of their every visit.
InStalker Reports allows you to do quite a precise tracking of your daily visitors and they will never know that your truck and all those visits.
The app is quite an easy usage, all you have to do is just synchronize it with your real Instagram account, give it access to your data, and InStalker will be sending your daily reports.
They're also some additional functions such as a list of people who unfollowed you, blocked you, and so on. But since we're interested only in spying and features, InStalker Reports can offer you this uneven feature of spying without being noticed.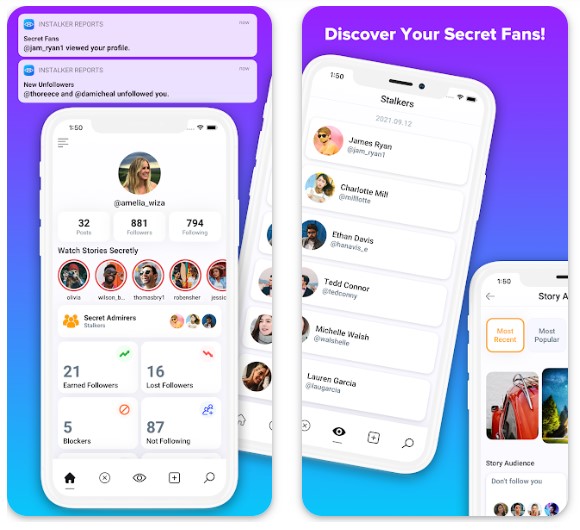 Downloads: 500 000+
Customers rating:

(4.6 / 5)

WaStat – WhatsApp tracker
As you have already guessed by the name of this app, it allows you to track the WhatsApp online status of other people.
If you want to track without being caught how often a certain person uses WhatsApp during the daytime then WaStat will provide you with the necessary reports.
It's quite a precise tracker of WhatsApp online activity of users and one of its main advantages is that it can provide detailed diagrams in various formats.
And you can track not only a single user at a time, but you can also set up notifications for several users and track their status all at the same time.
And it's actually not necessary to set up notifications for each user, the app can just collect the data without notifying you, and you will just see all the reports later when you want.
The app can gather statistics for up to 30 days. You can track at once up to 10 profiles at. In general, WaStat is really easy to use and lots of users trust it.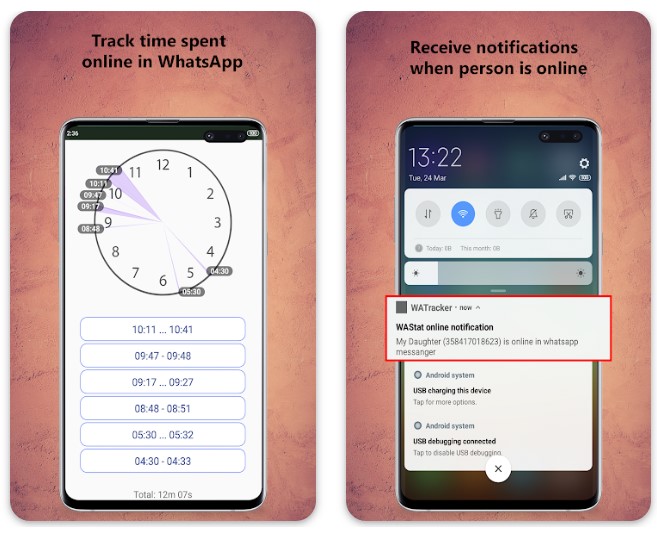 Downloads: 5 000 000+
Customers rating:

(3.8 / 5)

You may also like: 9 Android Apps To Fake Instagram Direct Messages
WTMP
This is a spy app that is actually intended for a good thing. It's made for looking after people who try to take your phone.
The algorithm of WTMP is the following: you just the settings, and select that you won't the app would take secret pictures or even record videos each time someone's getting closer to your phone well you're not using it.
After that, you set up the app running in the background, and because of the motion indicators which are already built into almost every Android device, it will be able to detect any motion and therefore take a picture of who is trying to unlock or take your device.
After that, the app will compile the reports of attempts, and you will be able to watch all of them inside it. The people who were trying to touch your phone will never know there is the WTMP app taking pics of them.
But before you are using it, you will have to grant the app access to your phone's data. It's one of the most reliable apps in this category, it works really flawlessly and lots of users love WTMP.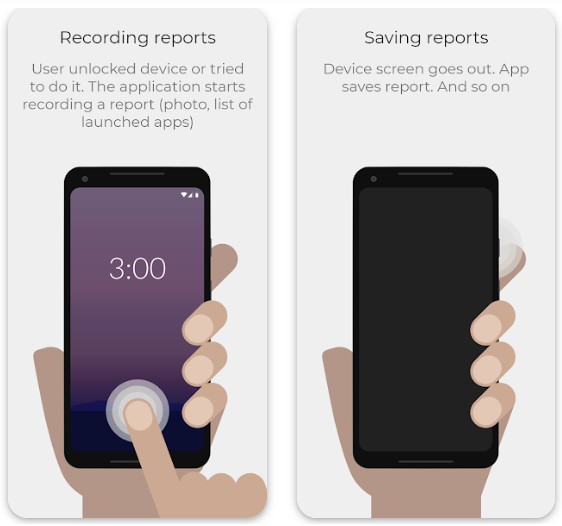 Downloads: 10 000 000+
Customers rating:

(4.7 / 5)

Geonection: Family GPS tracker
This app belongs to the category of GPS tracking apps and Family Tracker apps. We cannot say that this app is 100% undetectable and it's mostly used for tracking the location of your kids.
The kids are usually young enough and order not to be able to detect the presence of the app on their phones. All you have to do is to install this app to your phone and the kid's phone, then synchronize the apps and therefore you will always know where your child is.
One of the prominent advantages of jGeonection is its comfortable user interface that will be easy to understand for any level of user. You don't need to be a pro in order to install and set up this app for work.
And in case you want to track the location of another person secretly, you will also have to install this app on that person's phone in secret, and in this case, we can't say for sure that the app will remain unnoticed. But you can try if you want.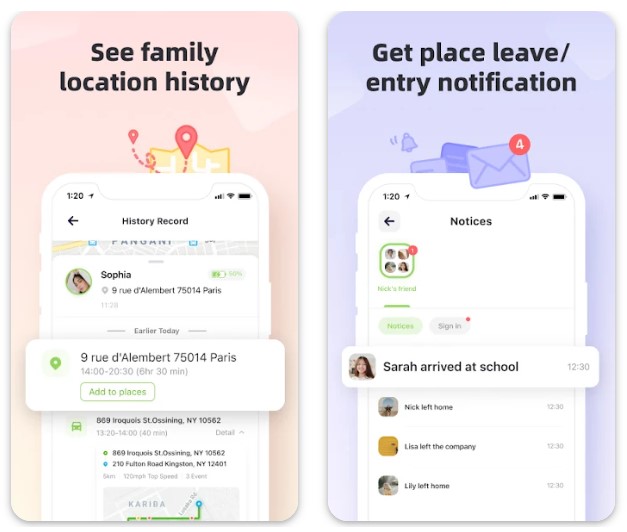 Downloads: 500 000+
Customers rating:

(4.1 / 5)

Real Time Phone GPS Tracker
This is another GPS tracker app and it works in a similar way, but this time it's not a family tracker. Actually, the real-time phone GPS tracker was invented to track the location of the certain phone.
So in order to do that, you need this app to be installed on the other person's phone otherwise it will not work.
So if you want to spy on someone's GPS location, make sure that you are friends with this person and that they trust your phones you could secretly install this app and then track their location.
We don't guarantee that it's an undetectable method, but there's just no other way to do that.
And as for the functionality of this app, it's quite reliable, it allows tracking the whole history of a phone's movement on the map, Real Time Phone GPS Tracker can also compile daily statistics, and do some other things.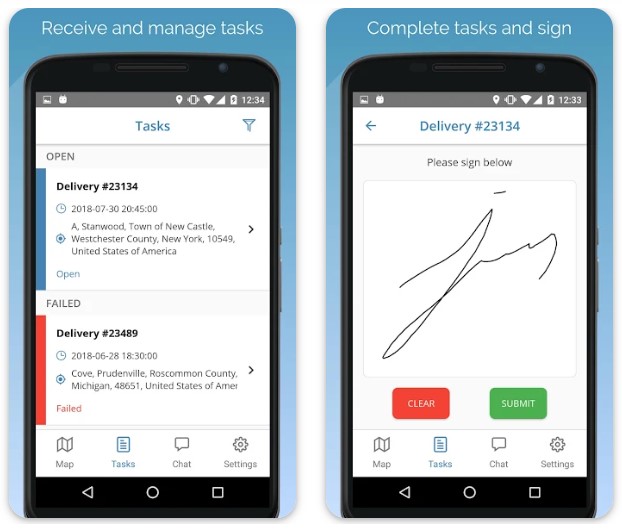 Downloads: 1 000 000+
Customers rating: unknown

You may also like: 9 Best Instant Messaging Apps for Android
Google Lens
At first sight, you probably don't understand how you can use Google Lens to secretly spy on a person. We can tell you that nowadays you can find out basically anything from a person's social media.
But how do you find this social media of a person when you don't want them to know that you spying on them? Actually, if you have even one of their photo, it's no problem with Google lens.
All you have to do is just to upload their picture to this app and it will automatically find all the mentions of this person on the internet, therefore, you will be able to find their Facebook page, Instagram page Twitter page, and all their pages on any websites that they've ever been registered on.
And that's how you will be able to spy on them undetectably. It will be also fair to say that sometimes one picture is not enough to get a solid search result, but if you try at least two or three of them, you will definitely find mentions about this person on the internet.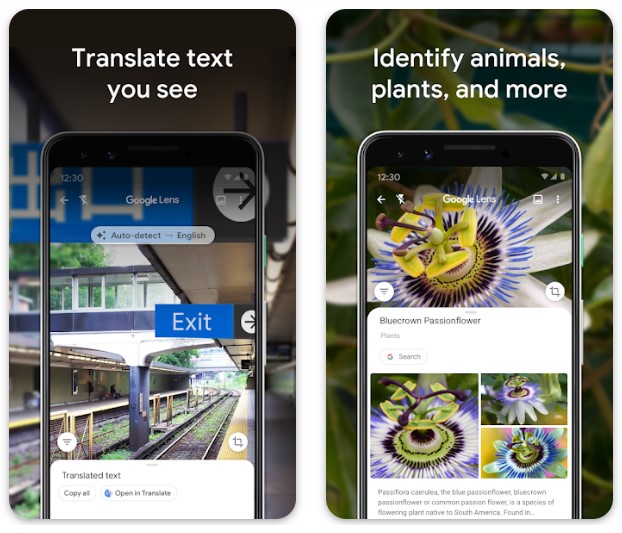 Downloads: 1 000 000 000+
Customers rating:

(4.6 / 5)