A visual schedule is a basic, necessary adaptation in the home of people with special educational needs and abilities. It is used for learning, planning, visualization of upcoming events.
So, we've compiled a list of the best visual schedule apps for Android:
First Then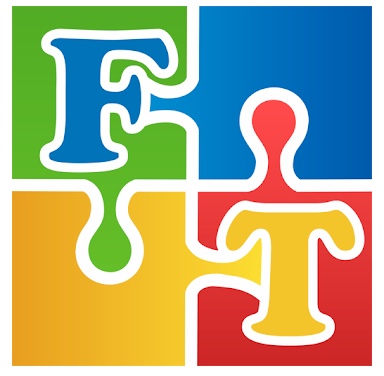 A visual schedule is the simplest and the most effective way to help children with ASD to understand the logic of time – what they should do now, what will happen then, and what will happen after that.
First Then is a series of pictures or inscriptions which prompt to do a certain sequence of actions.
A visual schedule can be made for the whole day, for each lesson, for individual tasks, and for household activities. First Then application offers the simplest version of a visual schedule consisting of just two items: "first" and "then". This is the one to start teaching your child how to use a visual schedule.
In the app, you can set up a timer to go from one activity to the next, as well as customize the colors and sounds.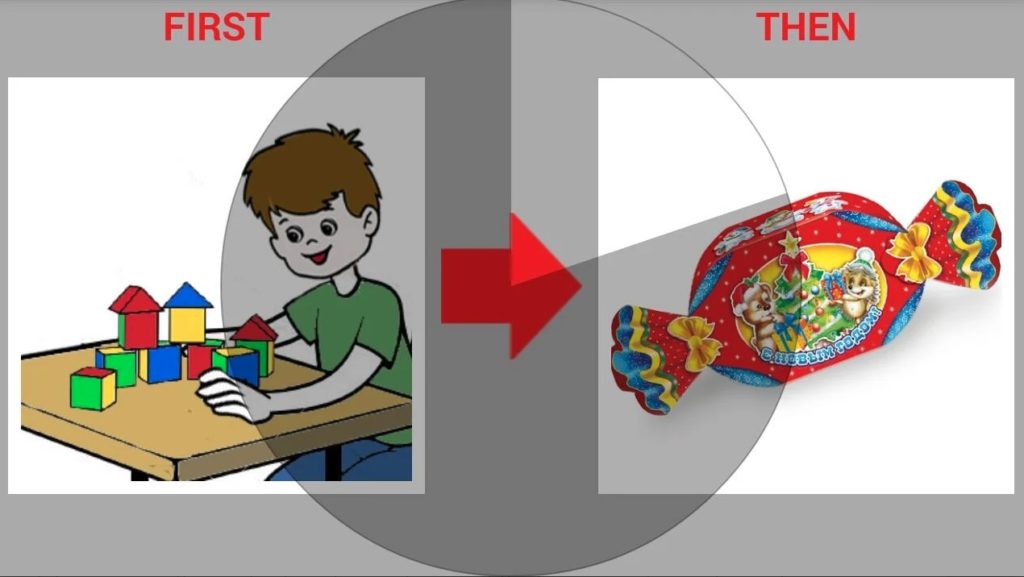 Downloads: 10000 +
Customers rating:

(3.6 / 5)

You may also like: 10 Best Android Apps to Organize Home Routines
Fun Routine – Visual schedules
Teaching your child to plan and distribute their time is a very important skill that is necessary to develop independence and will certainly come in handy in adulthood.
Making their own plans for the day out of pictures is a pleasant, interesting and at the same time very useful activity for kids. At first, it can be done cheerfully together with adults, and later independently.
The Fun Routine – Visual schedules app will help you make a list of important things to do, a schedule of lessons, and plans for the weekend!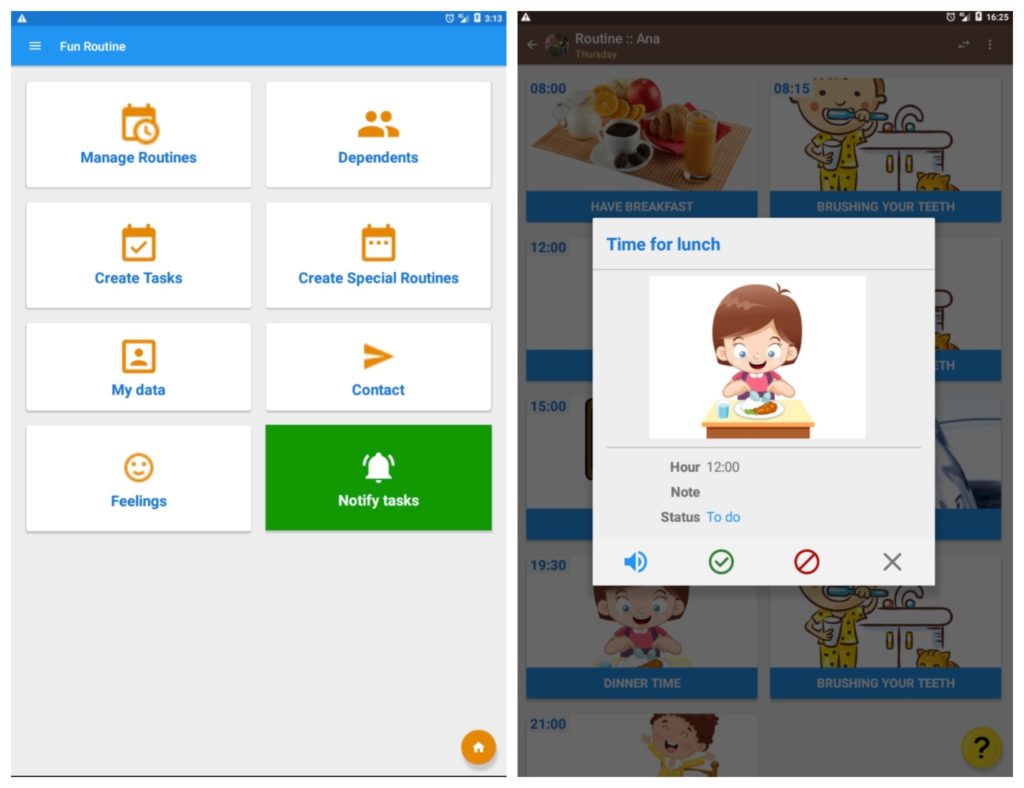 Downloads: 100000 +
Customers rating:

(3.5 / 5)

Kids ToDo List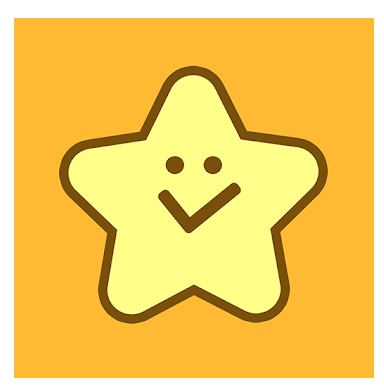 It's difficult to overestimate the importance of a visual schedule in the daily routine of families with children with autism and other developmental disabilities. The use of a visual schedule is part of the platform on which a child's developmental and educational program is built.
It's very convenient that the schedule is in one column. There are several languages and the ability to add your own pictures and photos. Also, the cards can be voiced on their own. And the possibility of creating your own cards is interesting.
The app also offers a system of rewards in the form of getting stars for each completed task and getting colorful fish for the collection. This is very exciting for kids. You can also play music on this fish, it makes different notes.
Kids ToDo List – an indispensable thing. For classes, walks, trips. For every day. It's very convenient to have it on your phone – you can always take it with you.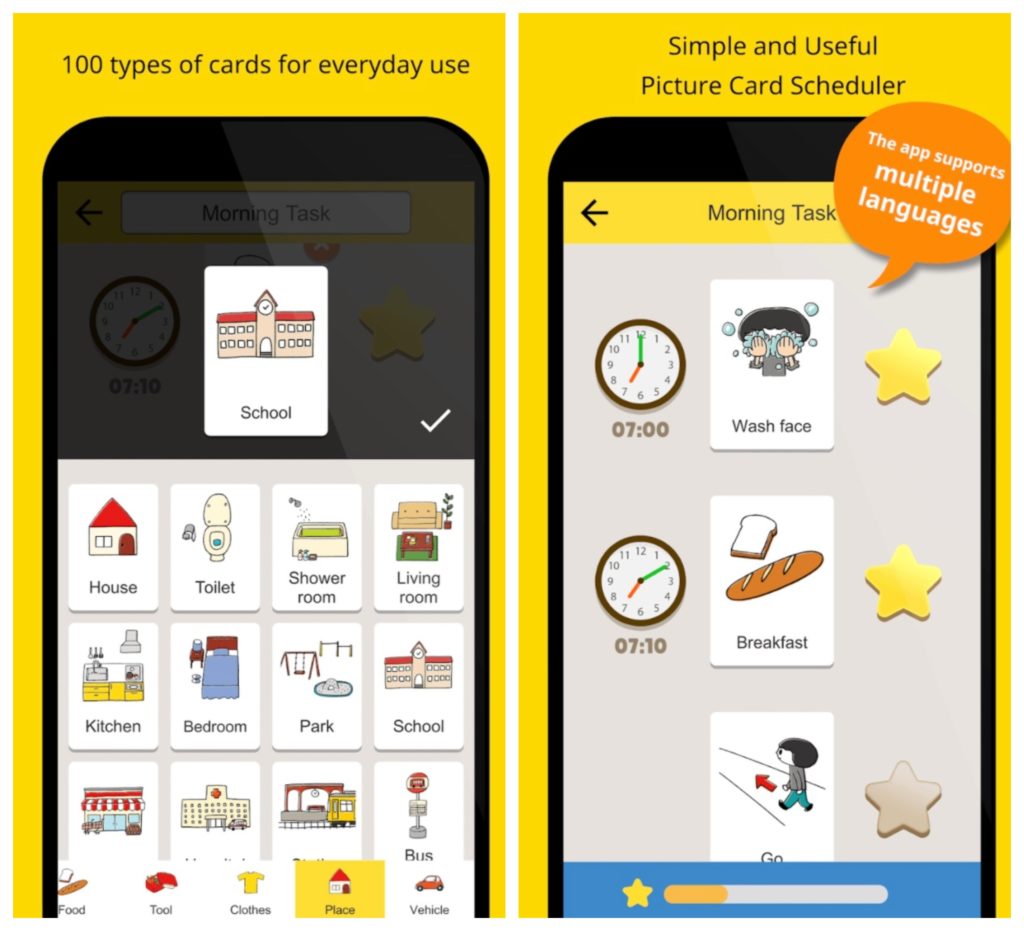 Downloads: 100000 +
Customers rating:

(4.4 / 5)

PictogramAgenda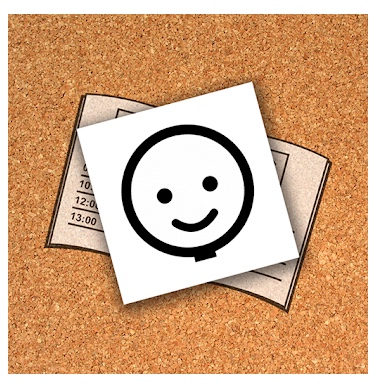 One of the first recommendations of specialists to parents is to make visual supports for the child, which will depict the actions to be performed, activities, and places to visit. This application can become a great helper in this case.
The PictogramAgenda application consists of a board with daily plans. To add a task choose the appropriate card from the relevant sections. You can add up to 20 icons. Completed tasks will be moved down the screen. And what's on the agenda is displayed in the center section.
The icons can be crossed down letting you know that the task is not planned to perform.
This application is worth a try. It is a proven fact that information is perceived better visually than by ear, especially since a large percentage of children have difficulties with the perception of verbal instructions and speech in general.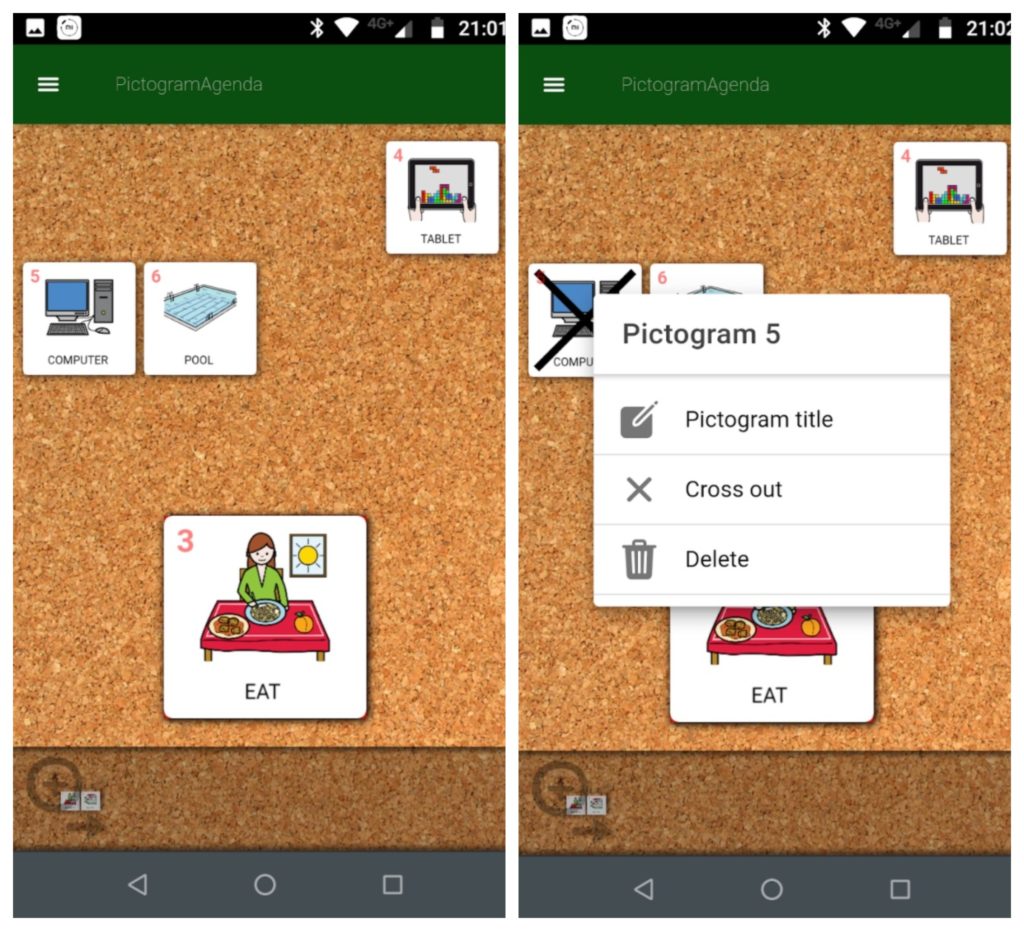 Downloads: 100000 +
Customers rating:

(4.2 / 5)

Visual Schedules and Social Stories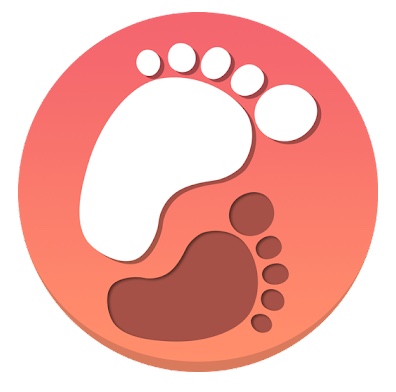 A visual schedule is a terrific tool that benefits all family members for many reasons. Using visual support helps a kid to manage tasks independently without relying on help or prompting from others.
Visual Schedules and Social Stories benefits:
Makes it easier to switch from one activity to another;
Develops independence/self-regulation/leisure skills;
Teaches play skills (particularly independent play);
Provides cues without therapist/any adult's involvement;
Reduces uncontrolled "free time" that is usually filled with problem behaviors;
Teaches to follow a schedule/learns routines;
Teaches decision making.
The application's interface is quite attractive. Here you will find a beautiful library of visual schedules. It is also possible to create your own. You will be able to add your own text, image and audio.
Downloads: 10000 +
Customers rating:

(2.1 / 5)

Visual Schedule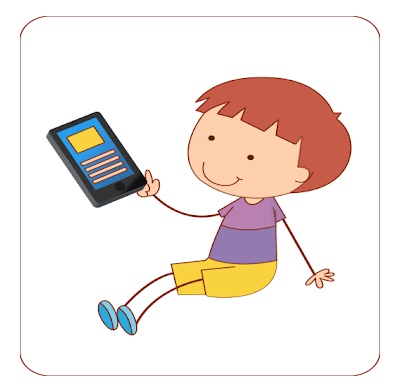 This app can be used to create a schedule for your child or prompt them to do something. Visual Schedule can help people with autism stick to daily routines or perform multiple-step tasks.
Create individual steps in the app that a child with autism often forgets, such as for brushing teeth, getting ready to go outside, and so on. Use pictures for each step. Try to make sure that the child can follow the schedule completely independently.
Use pictures of what to do first and what to do later to help the child focus.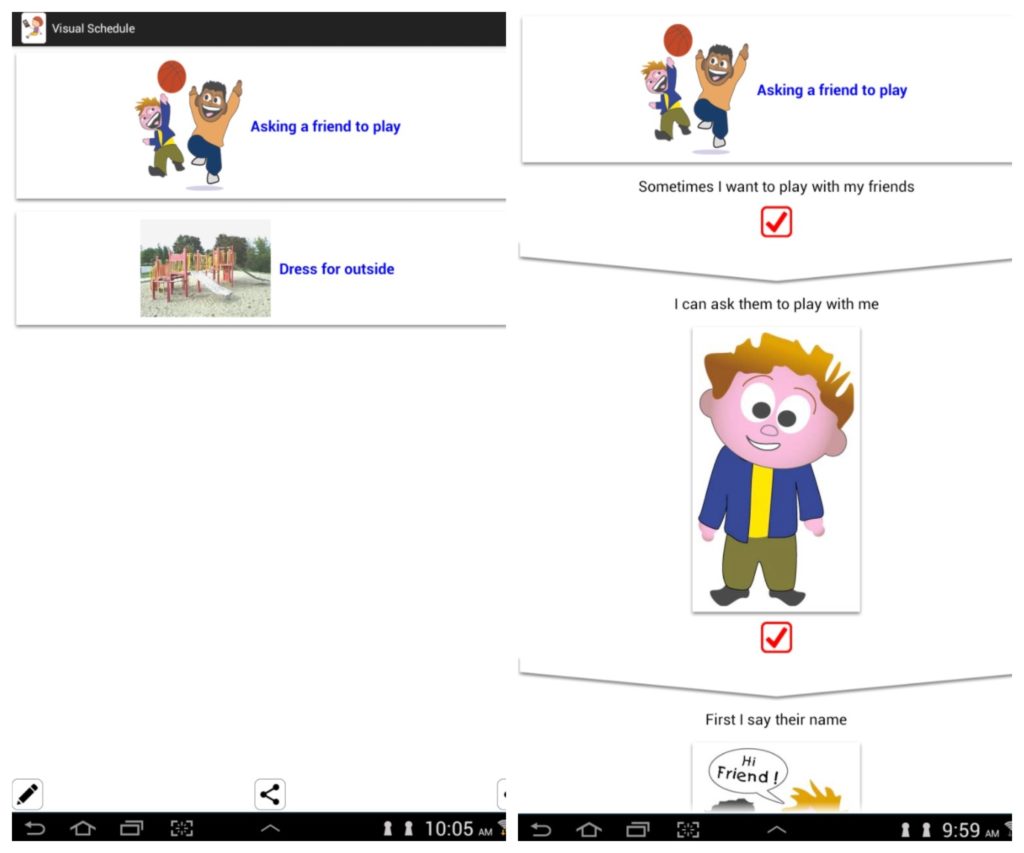 Downloads: 10000 +
Customers rating:

(2.1 / 5)

App4Autism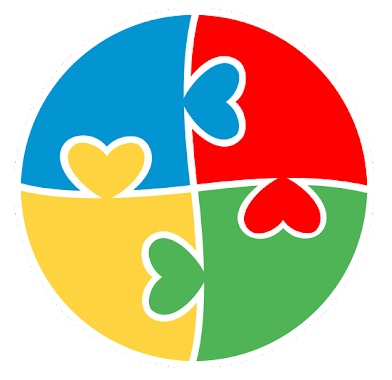 For many people with developmental and learning disabilities (ASD, hyperactivity and attention deficit, cognitive disorders, etc.) the visual channel of information perception is the leading one.
Visually presented information is easier and more successfully processed and stored by a person than information received by hearing.
App4Autism application helps:
Better remember information;
Highlight important information more clearly;
Reduce anxiety and a sense of uncertainty;
Understand the rules;
Clarify abstract concepts, such as time;
Better accept change.
Besides, it helps to cope independently with a task without relying on the help or cues of other people.
Tthe app also offers the use of a visual timer. Some people with special needs find it difficult to use a clock to understand the time.
Visual representations of time help a person understand when certain activities will begin or end, for example: when to finish playing and start putting away toys, when a lesson will end and recess will begin, how long the food is cooked, etc.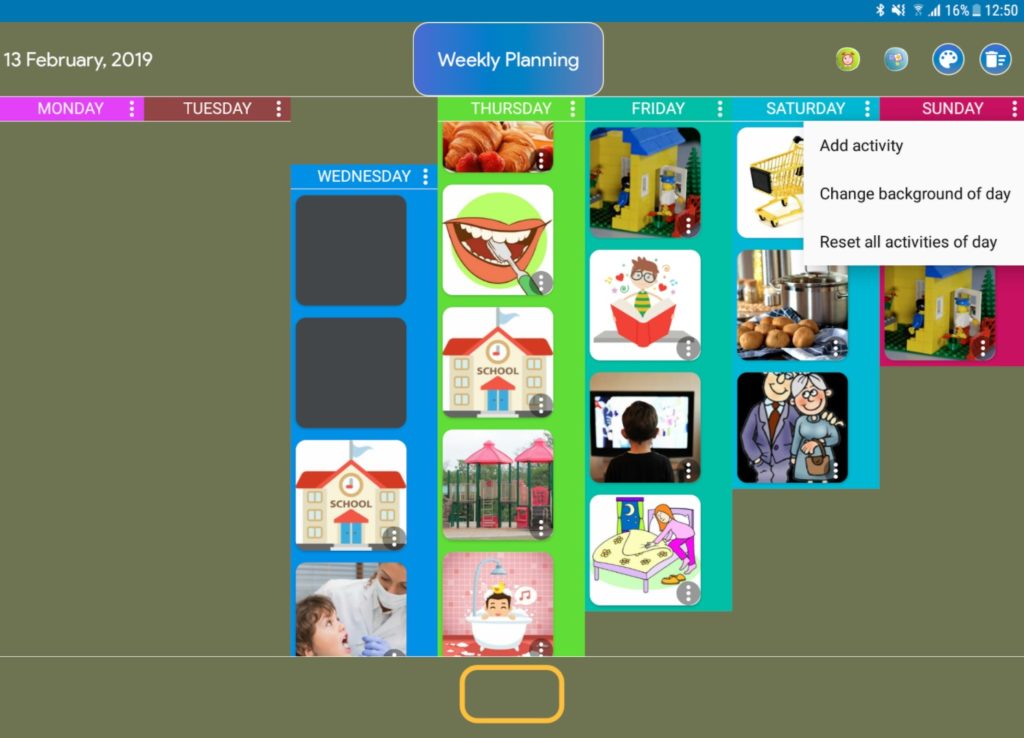 Downloads: 10000 +
Customers rating:

(1.7 / 5)

VAST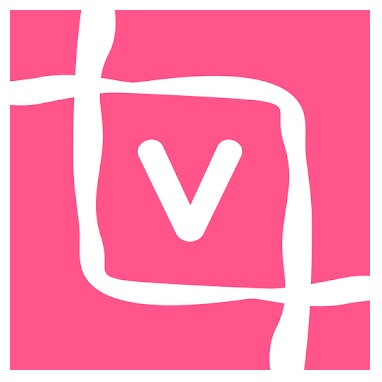 VAST – Visual Aids and Sensory Timetables is a planner suitable for children with autism spectrum disorders. All events in it are supplemented with illustrations. Over 100 cards available.
This schedule gives a clear structure to the sequence of events, relieves the child's anxiety about the future, and takes their activities to the next level.
It doesn't offer as colorful icons as the other apps on the list and that might be a disadvantage for this app. It also doesn't yet have the ability to add your own photos and pictures.
Downloads: 10000 +
Customers rating:

(4.8 / 5)

You may also like: 13 Best Day Planner Apps For Android
Happy Kids Timer Chores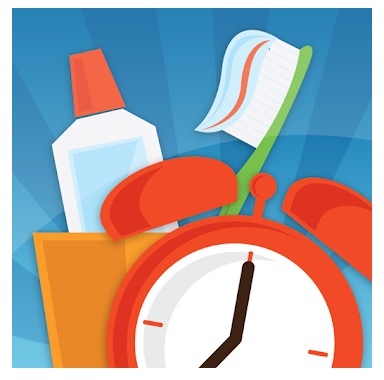 Happy Kids Timer Chores is a cool project designed to instill in children useful habits, as well as the skills of independent performance of daily activities. Which are so boring, unnecessary, and absolutely meaningless according to the same children.
The application is aimed at the resolution of the eternal confrontation. Fun, playful form, rewards, the desire for perfect results, and many other features and mechanics will help convey to the younger generation the need to make the bed, brush your teeth, and so on.
The program is a must-try for children who have difficulty completing certain tasks during the day. The visual component of the app will be helpful.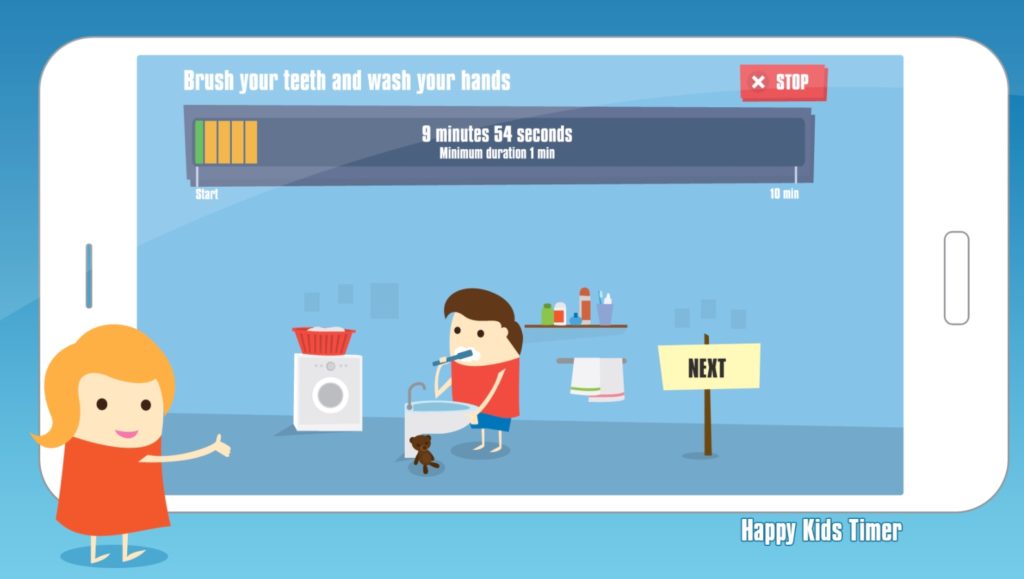 Downloads: 1000000 +
Customers rating:

(4.7 / 5)

Visual scheduling, in addition to its direct purpose – to teach planning, accustomed to the daily routine – greatly facilitates communication for the child and reduces anxiety. This in turn helps to avoid many behavioral problems.