You should only start your journey into VR with quality games. Only in this case, you can properly assess the prospects of the technology.
We have selected a few VR games which can be played without controllers. Among them, you can find the most simple and those that will squeeze every last drop of your phone resources.
Despite the different genres and system requirements, these applications have one thing in common, the most important condition – the control is done with your eyes. So get ready to stretch your neck, it will be a serious workout!
VR Galaxy Wars
What could be better for a gamer than to take part in a space battle, controlling the cannon of a starship? Immerse yourself in this process completely, using virtual reality technology, which allows you to feel the responsibility for the fate of the galaxy on your shoulders!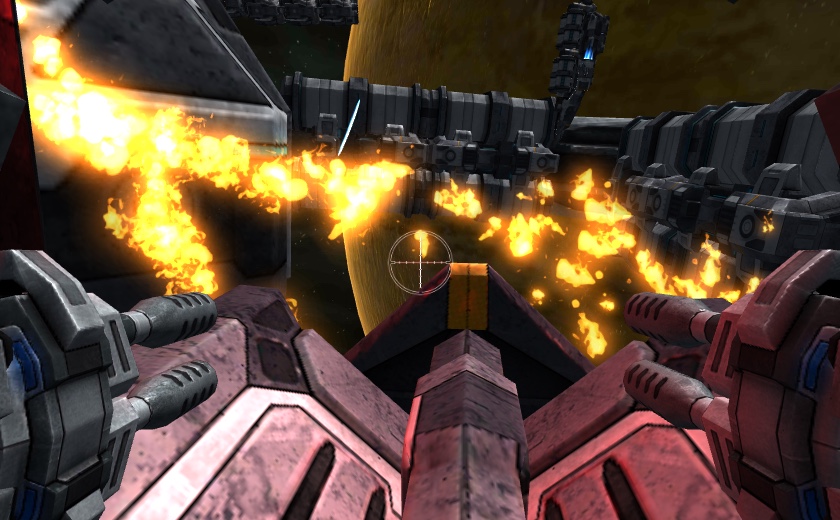 A little monotonous at first, the VR Galaxy Wars game reveals itself completely after a while and doesn't let go of its captivity throughout the 4 missions. You will have to repel the attacks of enemy ships in the easiest and most relaxed way possible – by looking at them. The gameplay is reduced to just shooting off foreign invaders, but even with such a setting, the developers managed to breathe life into what is happening.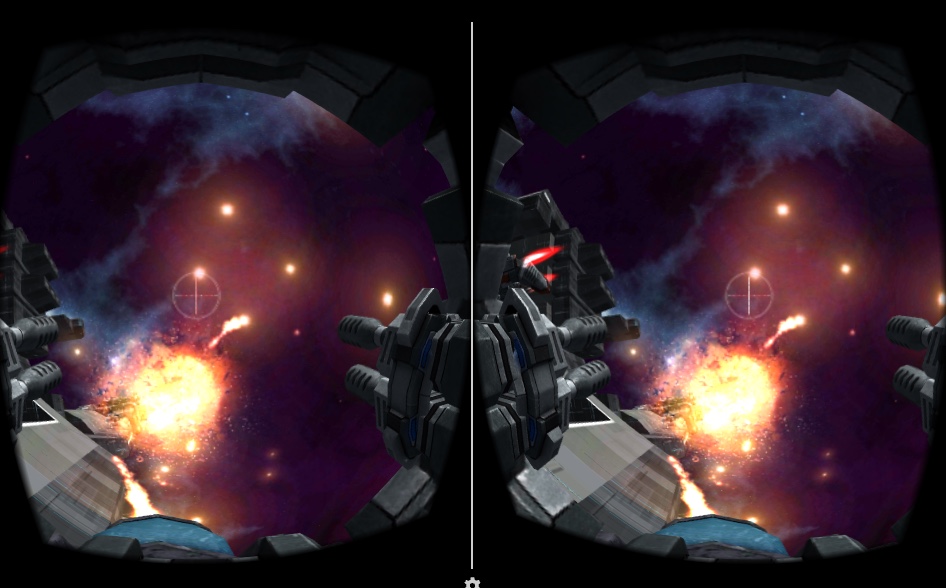 The game is completely free to play.
Excellent optimization will allow running the application even on not the strongest smartphones.
The soundtrack perfectly suits the battle in space.
VR mode.
No need for a controller. Control in battle and in the menu is done by pointing the cursor at the target.
Downloads: 500000 +
Customers rating:

(4.4 / 5)

You may also like: 10 Best Polaroid VR Apps for Android
VR X-Racer – Aero Racing
VR X-Racer is an endless runner in which gamers need to avoid obstacles and move very quickly, earning points. The task is to cover as much distance as possible, using simple and easy controls.
To win, you will have to perfect your reflexes. You don't need controllers to control it. It's enough to insert your smartphone into the glasses and tilt your head.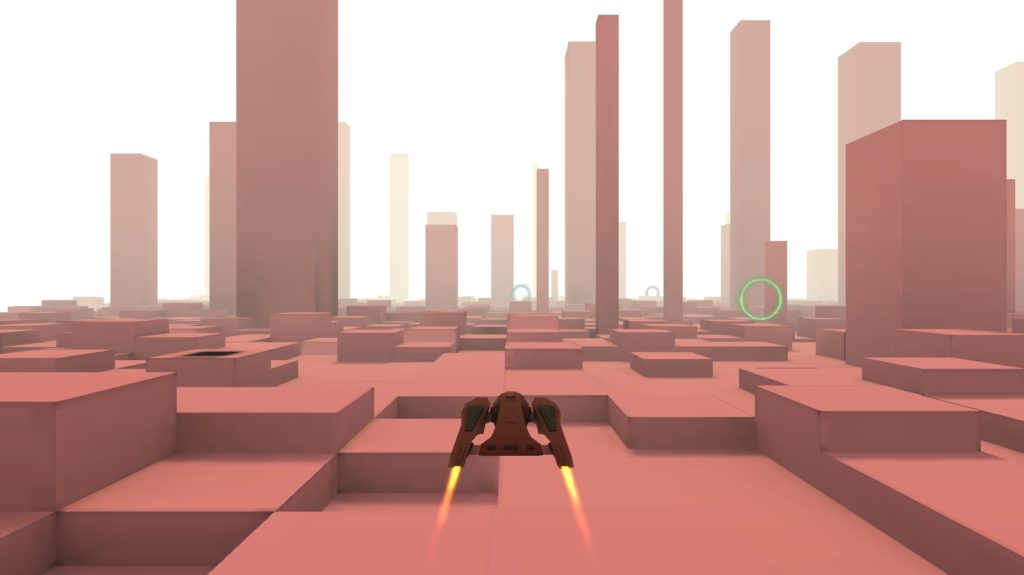 There are no bugs in the game and there are no problems.
Very simple controls.
An exciting game for users of all ages.
A large number of paid improvements.
A large number of advertisements.
Downloads: 1000000 +
Customers rating:

(4.4 / 5)

Snow Strike VR
Snow Strike VR is a fun snowball game that both adults and children will love!
Our task is simple – to throw snowballs at your friend to the point where he has a bunch of stars over his head. However, our opponents don't stand still and accurately throw snowballs. To pass the level you need to "disarm" all members of the snowball duel.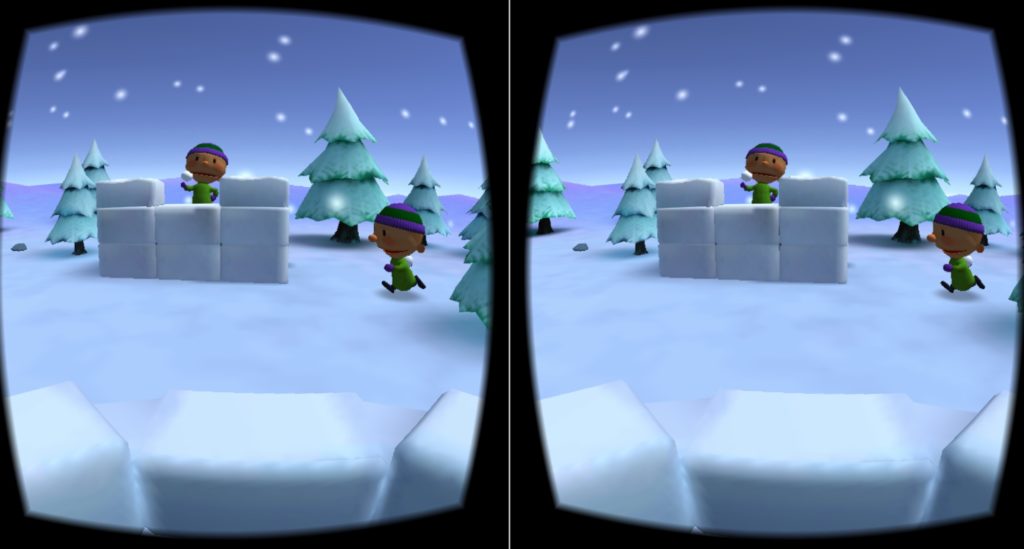 But it's not easy, especially when attacked from all sides, you barely have time to fight back! You have to move a lot.
Besides red-cheeked boys because of the trees will be treacherous snowmen, and tossing at us huge snowballs. A total of three levels in the game, during which we have a lot of fun, defending our snow fortress.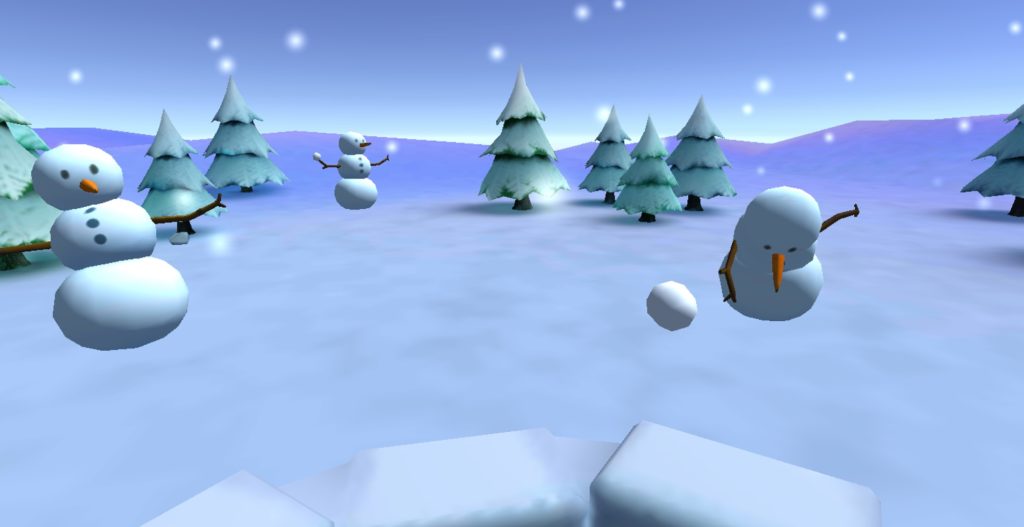 One of the best VR arcades on the phone.
To play VR without controllers, you need to level up with your opponent and press a button on your headset. This allows you to throw a snowball at the enemy. You can dodge by tilting your head.
No ads.
Downloads: 100000 +
Customers rating:

(4.1 / 5)

VR Haunted House 3D
Get ready to experience many exciting moments and enjoy the unique dark atmosphere of this original game.
I guess a lot of people like to go visiting and expect only positive emotions from such an activity. But sometimes things are not as we would like to – and the protagonist of the game was able to experience it firsthand.
One day he is tempted to break into an old mansion that has long been abandoned because it didn't have the best reputation in town. It was rumored that once there was a hotel here, then some strange incident took place in it, after which the establishment was closed.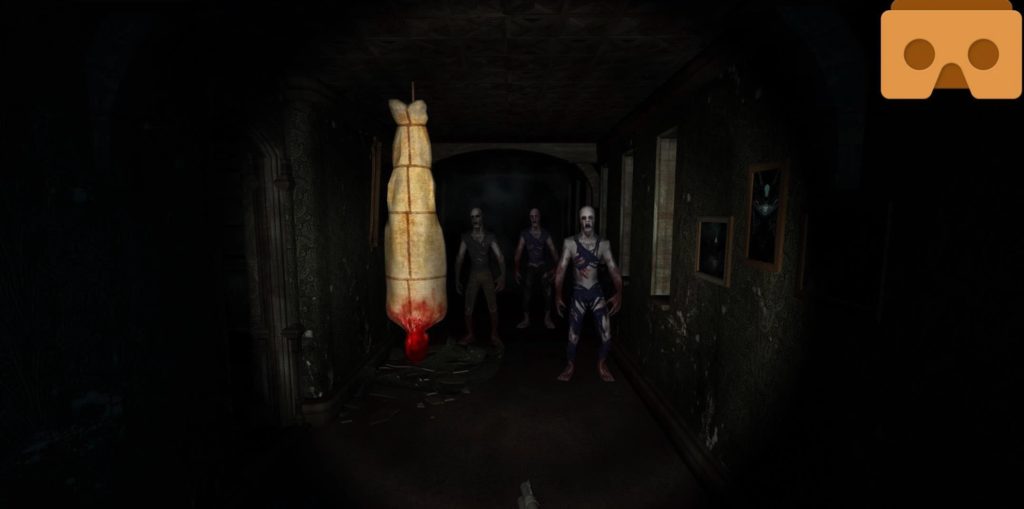 Since then, no one has ever tried to buy a house or try to live in it. As it turns out, the fears of the locals were not unfounded: at the very beginning of his tour of the house, your hero notices that he is not alone here…
Wander through numerous rooms, simply turning the camera in the direction you want to go. And the red circle on the screen is the aim, in case you encounter some of the not-so-friendly inhabitants of the house.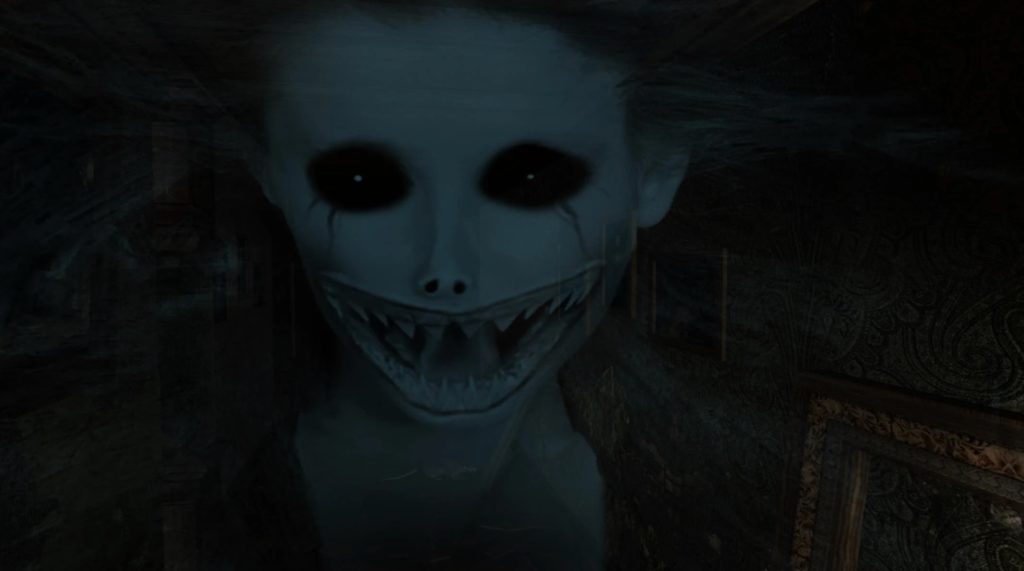 No need for a controller. Turn your head in any direction you want to get. Just aim at zombies and the pointer in the center of the screen will automatically shoot.
It's creepy to play in virtual reality goggles.
Downloads: 1000000 +
Customers rating:

(4.2 / 5)

Smash Hit
Smash Hit appeared on the market as a classic mobile game, but has become a good option for immersion in virtual reality. The player enters an abstract dimension painted in calm colors and overflowing with glass objects.
All the details are well worked out, and the sound of broken glass and the music is beautiful.
At the start, you will have a limited number of balls. You must destroy the obstacles in your path. Collision means the end of the game.
With the premium version, you can play indefinitely, fight with the boss and even play together.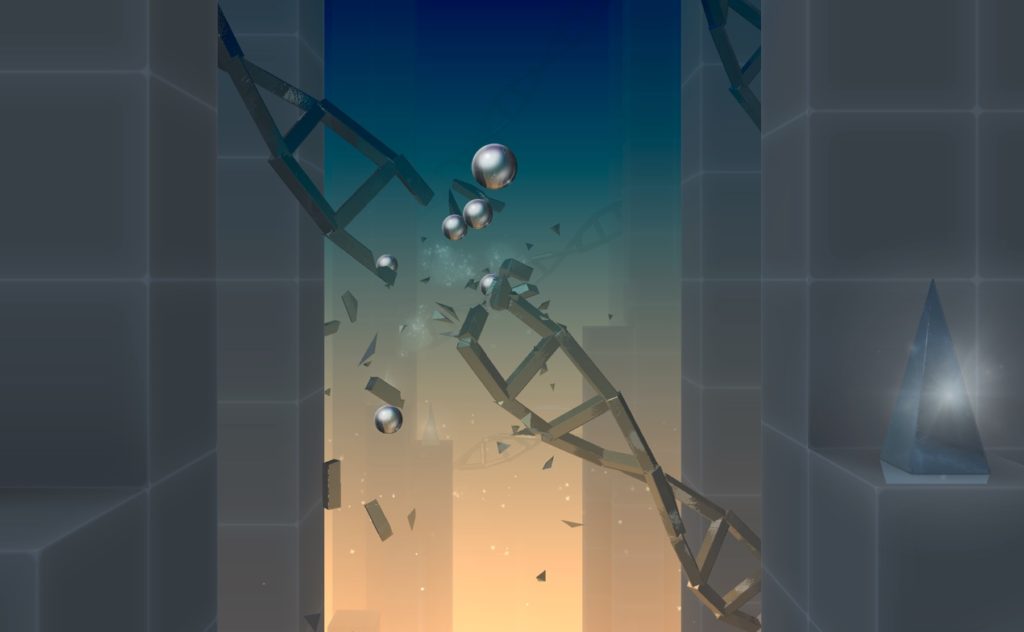 You control by moving your head.
The gameplay is accompanied by relaxing music.
The graphics are perfect and don't even lag with these graphics.
Purely getting high and relaxing is perfect!
Downloads: 100000000 +
Customers rating:

(4.6 / 5)

VR Racer: Highway Traffic 360
Do you like Fast and Furious? Try on the character of Dominic Toretto in Highway Traffic 360. The game takes you at breakneck speed through realistic locations scattered around the world.
The app has been designed to be played without a VR controller. It's controlled by tilting your head. To select options, hover your eyes over the desired option and wait for the red bar to fill in.
Get a powerful adrenaline rush with VR Racer – Highway Traffic 360 on Android!
Сollect cash rewards and improve your car.
You can buy a new car.
Many levels with their own features and obstacles.
Controls with head tilts.
Excellent graphics.
Downloads: 1000000 +
Customers rating:

(3.6 / 5)

VR Temple Roller Coaster
VR Roller Coaster Temple Rider is a chic virtual reality roller coaster that will take us to the ruins of an ancient temple.
A few tens of seconds after the start, we will find ourselves at the entrance to a huge cave. The entrance, by the way, is made in the form of the head of some mythical monster and looks very impressive. Inside, we will find huge underground voids, statues of monsters, and a couple of settlements – though we won't see any locals.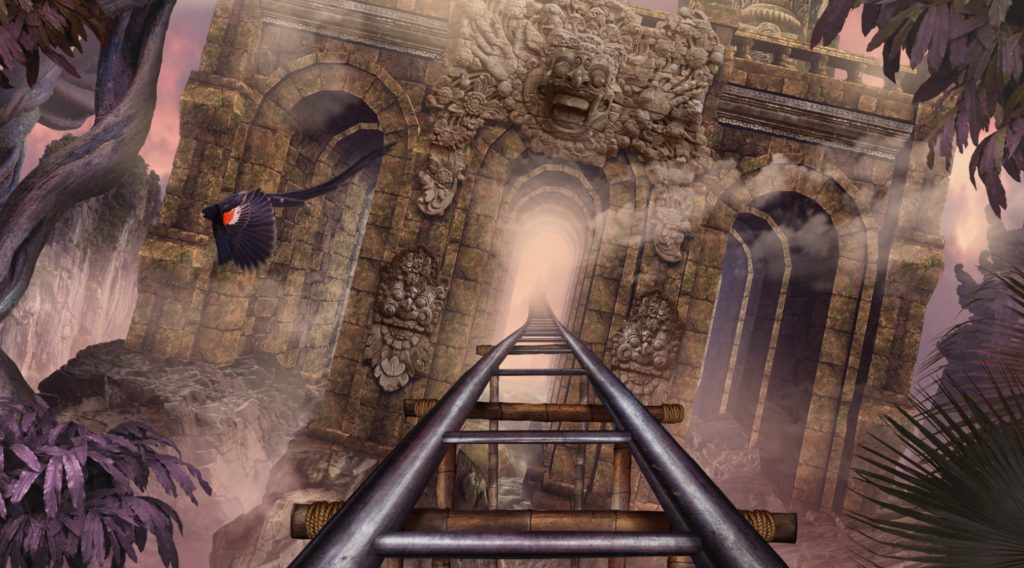 After climbing out of the cave, we dive to the bottom of a deep lake. Traces of ancient civilization are everywhere here, too, as well as algae, coral, and fish. There's a giant stingray swimming toward us, so there's plenty to see and do.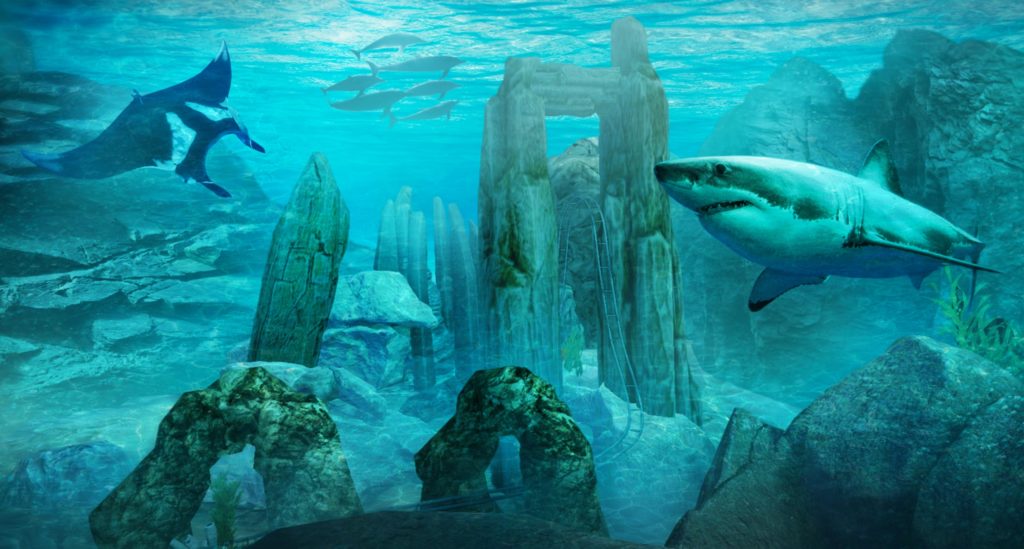 Full immersion experience.
Longer than other VR attractions.
Nice graphics and voice acting.
Regular mode support.
Downloads: 5000000 +
Customers rating:

(3.6 / 5)

You may also like: 7 Most Realistic Racing Games for Android in 2022
VR Zombie Shoot
VR Zombie Shoot – atmospheric zombie shooter, which takes place in a city overrun by the living dead.
There is no prehistory as such: you appear with a gun in hand on the streets of the infected city and slowly move forward. You can not get it quickly, because every 10-15 steps dead people will come out of every "gap" and attack us.
As soon as we pass the whole area till the end, we will move to the next level. We will be opposed by different ghouls: standard zombies, some legless creatures, tall bloody corpses, and so on.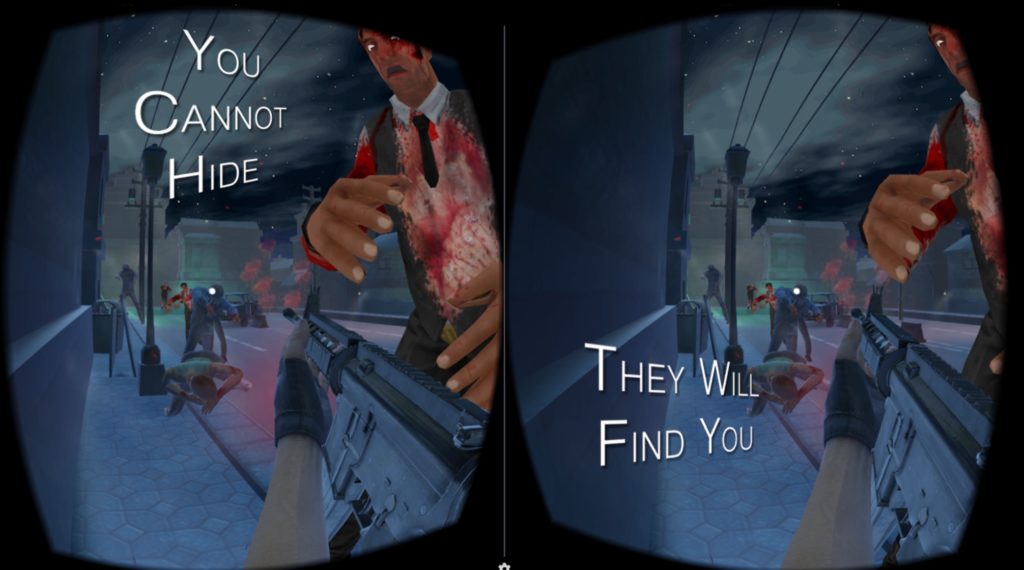 Management in VR Zombie Shoot is implemented with the gyroscope device – you don't need a gamepad here. And this is the main disadvantage of the game.
The hero shoots automatically, but to go forward you need to tilt your head down and vice versa. Because of this approach sometimes you just don't notice how your enemies approach you. You can't even shoot the short monster if he gets right up to you.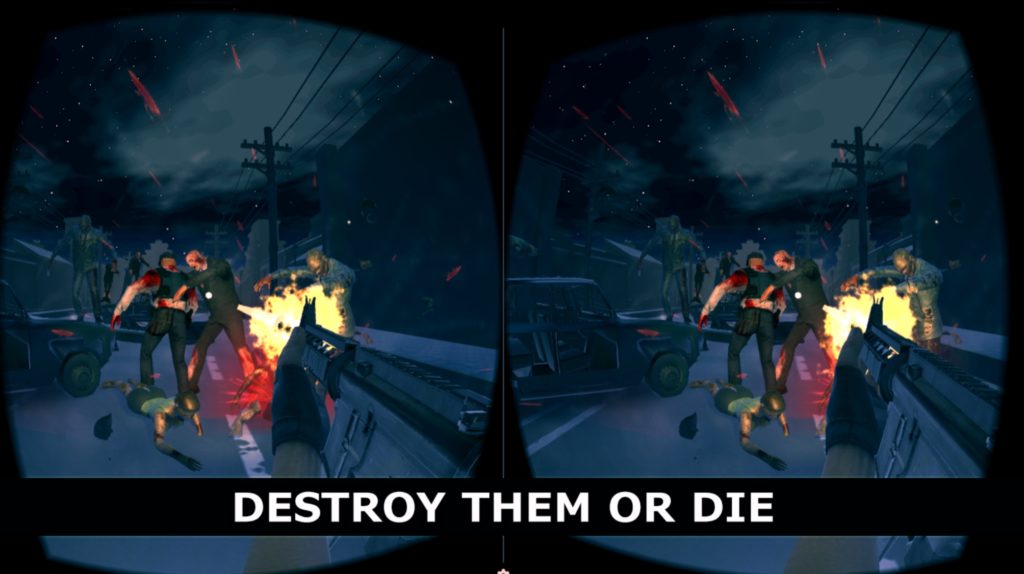 The graphics of this shooter is really good – the developers used HD textures and particles system. As a result the immersion in VR is fantastic.
Zombie Shooter: Revenge In VR is an excellent game that lacks controller support.
Downloads: 100000 +
Customers rating:

(3 / 5)

VR Zombie Apocalypse
VR Zombie Apocalypse is an action game set in a post-apocalyptic world overrun by zombies.
The undead are bad, of course, but there are worse people. Looters burst into our camp, killing one of the residents and kidnapping a young child. Taking a gun from the table, we set off in pursuit, with one of the campers joining us.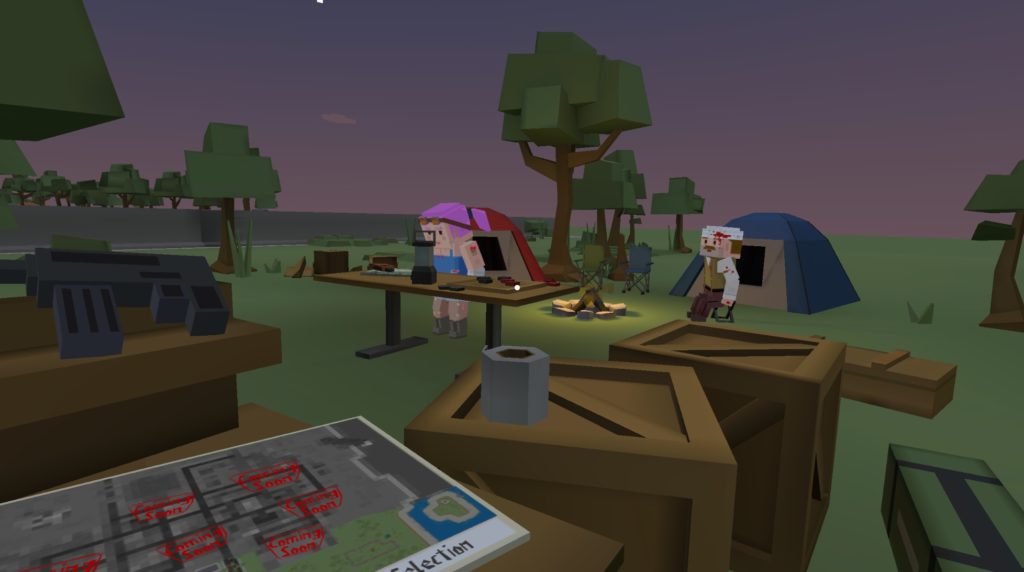 We'll move from one point to another and kill zombies. In addition to the gun, we have a knife, which we will use when the enemies come close. And our companion is quite good at chopping them up with the axe.
Various items will fall out of some of the zombies – they will automatically go into our inventory. The next time we visit the base, which will happen when we are killed, we can exchange this stuff for new weapons.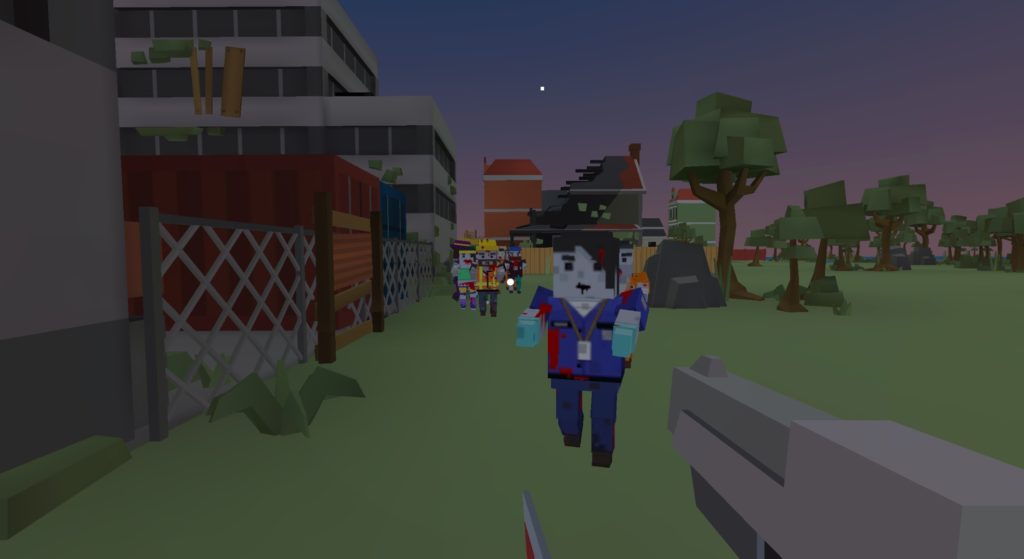 Controls in VR Zombie Apocalypse are implemented with a gyroscope and an external VR headset button, although a controller would be much more convenient.
The recognizable cubic style of the game is an unusual and very interesting solution for VR.
Lots of zombies from all walks of life, post-apocalyptic landscapes, and realistic voice acting – in a word, cool!
Downloads: 10000 +
Customers rating:

(3 / 5)

Trooper 2
When it comes to first-person shooters in VR, it's hard to believe that you can play without controllers. How do you pull the trigger then? Trooper 2 partially solves the problem. If your headset has buttons or comes with a primitive remote (VR Box), there's nothing to stop you from enjoying a virtual reality shootout.
Trooper 2 (VR) is a thrilling action game in which we have to fight off scary-looking rectangles.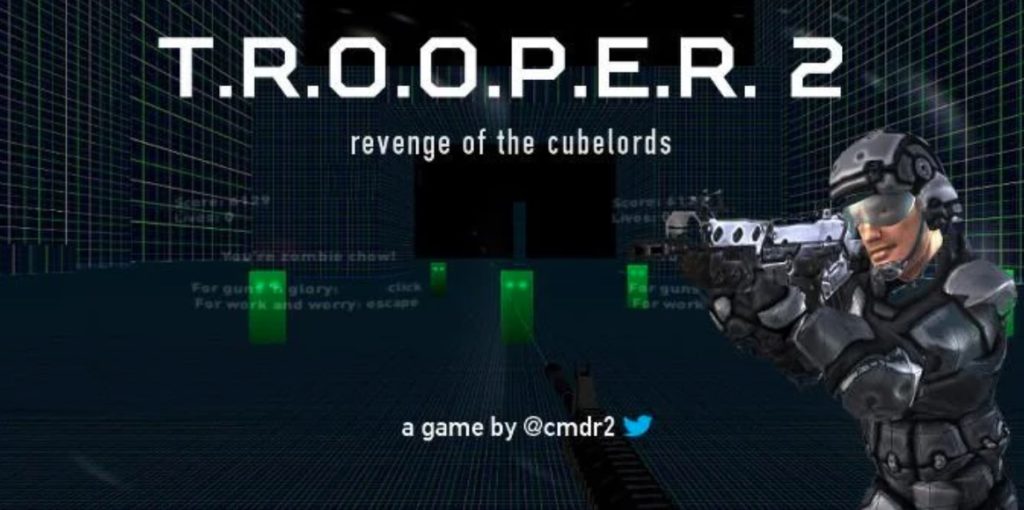 The game has a training mode, where we can get used to the controls or go straight to the missions. Appearing in a strange place with a rifle in hand, we must defend ourselves from enemies that come in waves.
Spin all 360 degrees and keep firing at these creepy green-eyed monsters. Once we've destroyed them all, we'll be given a three-second breather, and then the battle will continue. If even one of them gets to us, we lose.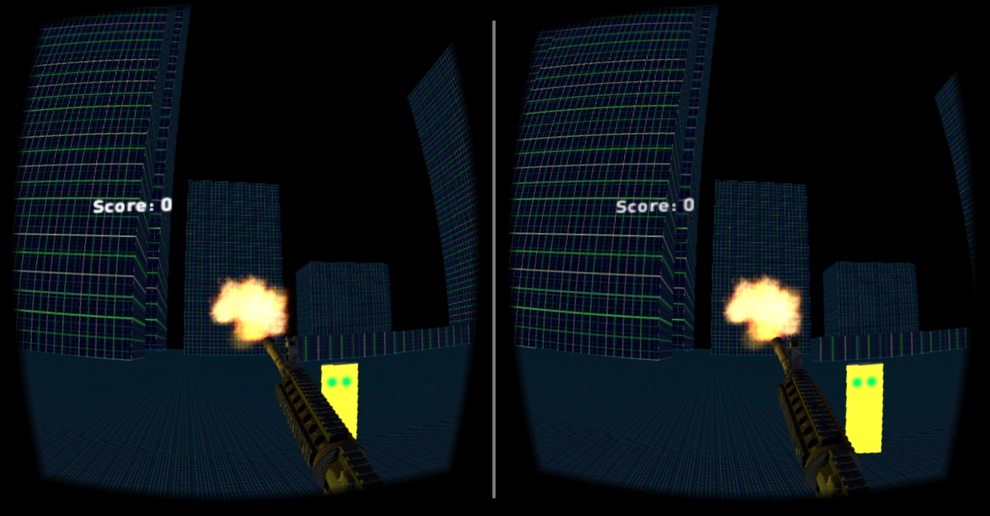 The graphics in the game is a kind of neon minimalism.
Bright colors, randomly placed geometric shapes, and blobs of green energy flying everywhere are very stylish and unusual.
Rock music plays in the headphones, allowing you to immerse yourself in the gameplay to the full 100!
Downloads: 50000 +
Customers rating:

(3.3 / 5)

3D Virtual Girlfriend
A beautiful girl doesn't mind keeping company with a lucky man who has shown care and attention to her. In return, she will give many hours of interesting gameplay, hot dancing in the private room, walks on the beach, and many other interesting activities.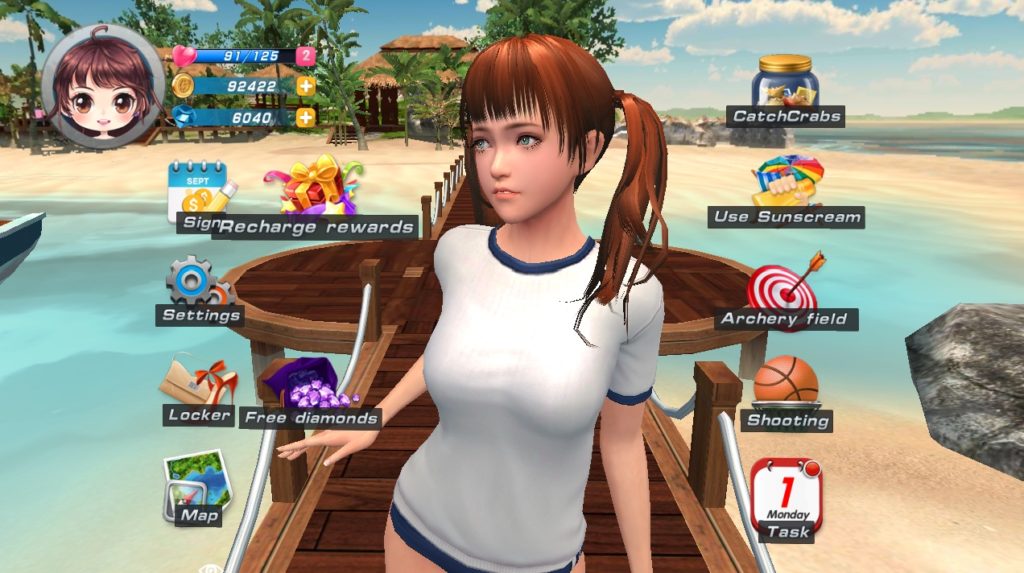 Good old Tamagotchi performed for adults but within reasonable limits of chastity! There are all the canons of the genre – hunger and fatigue levels, mood and happiness, mini-games and care about the state of your "pet".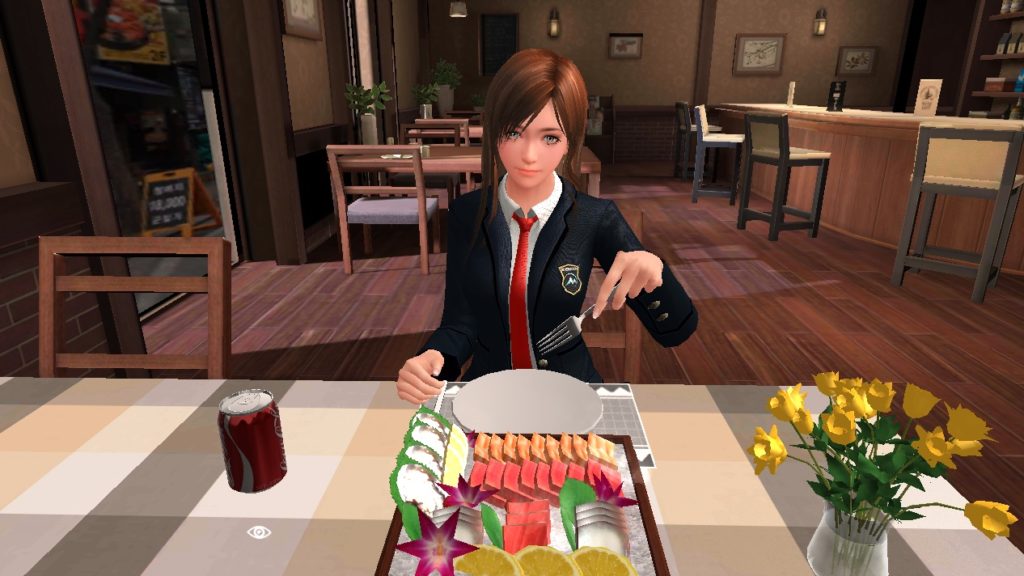 Excellent graphics, at the level of consoles and PC.
Many clothing options and virtually lifelike facial animation.
Free with the subsequent purchase of additional content on-demand.
Ability to play both in VR mode and in simple mode.
Control without a gamepad, implemented by pointing and holding the cursor on objects.
Downloads: 100000 +
Customers rating:

(1.8 / 5)

You may also like: 11 Best Android Multiplayer Horror Games In 2022
VR Space Game
If you love space and astronomy then this app should interest you. Imagine planets flying past you. It makes you want to dodge!
Beautiful space in several locations. Some of them have primitive but stunning games. That is, you can even shoot for a change. You can move between locations and blow up spaceships even without a controller. You fly through space, fly into black holes and destroy enemy fighters.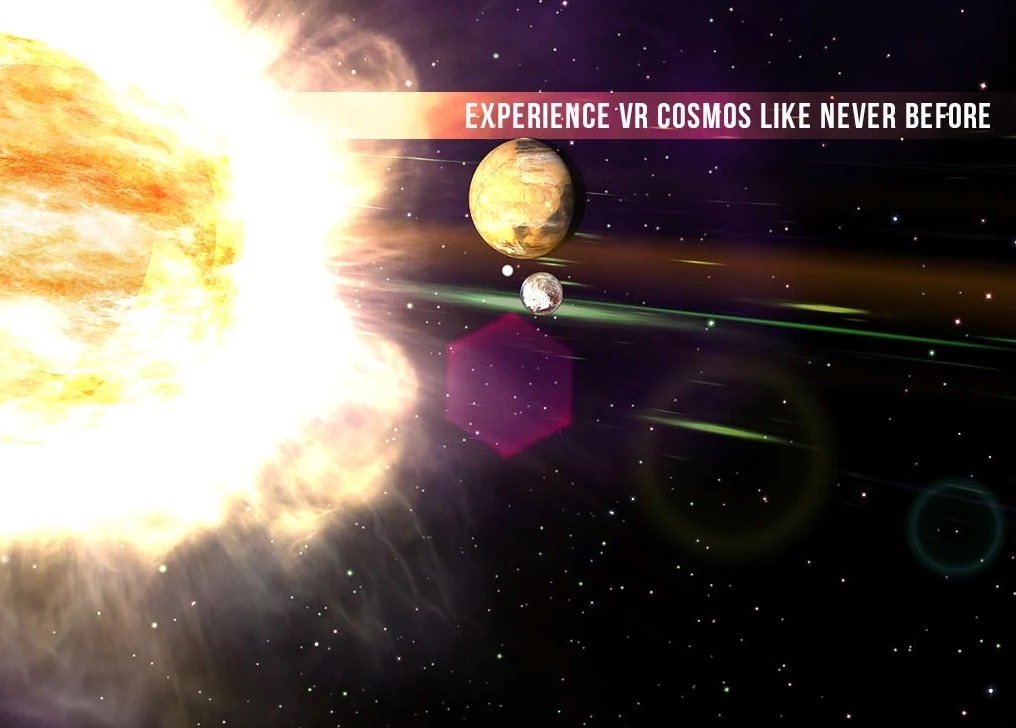 Wonderfully done volume, sometimes there is a desire to dodge a comet or meteorite.
The graphics are excellent, everything is designed well. The game will be enjoyable for both adults and children.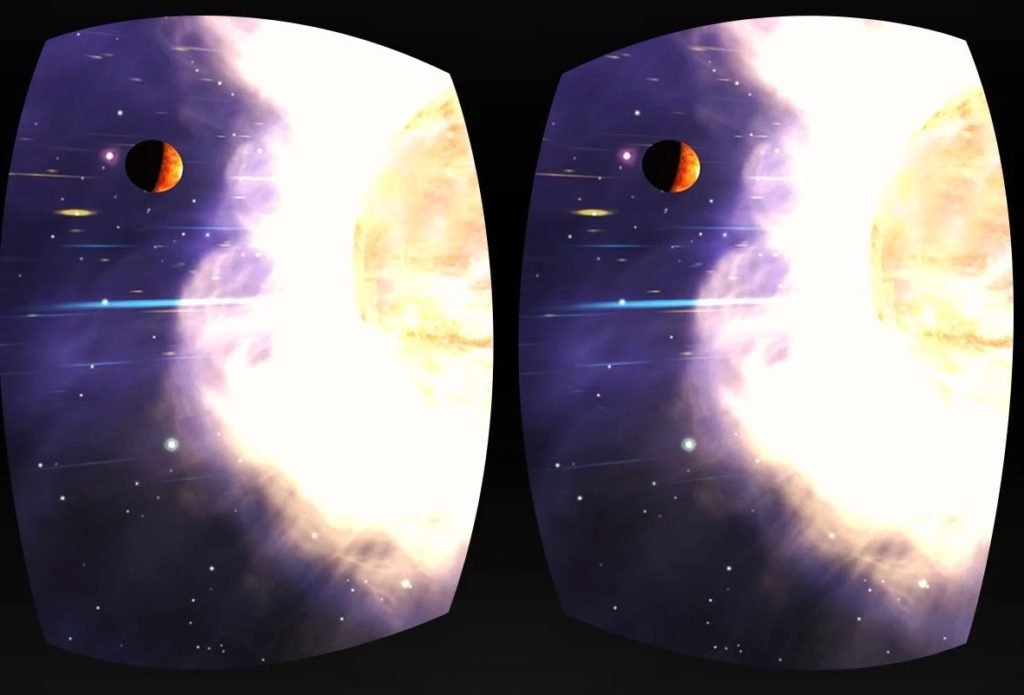 Good VR shooter – 360-degree space animations and shooting missiles at ships.
The graphics are super, but the feeling is that the game is not finished.
You don't need a remote for touch control.
There are no ads.
Downloads: 1000000 +
Customers rating:

(4.6 / 5)