At the moment there are so many programs that add different effects to your photos or simply changes the picture fundamentally. With the help of cartoon picture apps, you will have the opportunity to take a photo that looks like a graphic from your favorite cartoon. And when your creation is ready, safely send it somewhere in a social network, where the work will be evaluated as qualitatively as possible. There is a top list of cartoon picture apps for your device:
Cartoon Photo Editor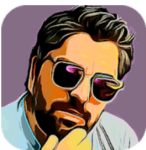 If you like to edit photos, then you should choose Cartoon Photo PRO. It is a perfect tool that helps to make real pictures from your ordinary photos. There are a lot of built-in filters. They are very easy to use. All you need is to select the filter you need, and the application itself will change the photo.
The main features of Cartoon Photo Editor:
It contains a lot of cartoon effects
You can take photos and apply effects in real time
Using back and front camera
Sharing photos via social networks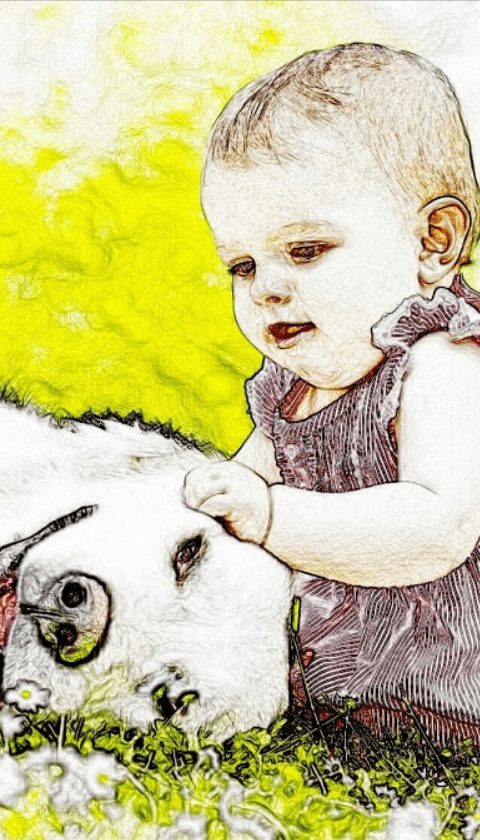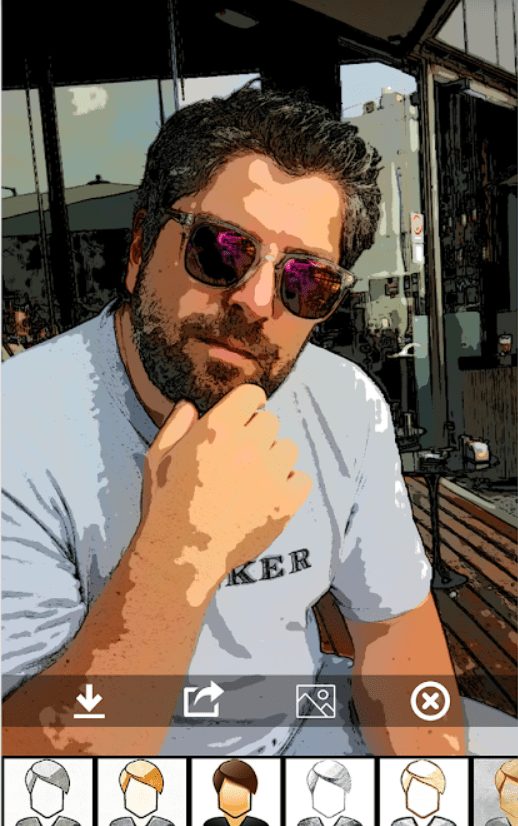 Downloads: 10000000 +
Customers rating:

(4 / 5)

MomentCam Cartoons & Stickers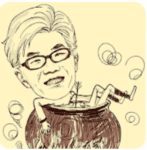 If you want to make a beautiful comic or sticker, it is not necessarily to download professional photo editors, themes and kill a lot of time for one picture. There is MomentCam Cartoons & Stickers – a fast and very functional application.
Its appearance immediately causes a smile. The screen is divided into four columns: comics, emotions, my works, and the masterpieces of other participants. Here you will also find the menu, the link to Facebook and the "rate" button. The interface is very simple.
To start creating a picture, you click on the corresponding menu button, take a photo or select it from the gallery and place the indicators of the eyes, mouth on the face. This will help the program to take the necessary part of the donor photo. Then you just have to scroll through the themes, choose a specific one and save the sticker / comic with one button. Thanks to thousands of caricatures that are replenished every day, you can always create a suitable for a specific case funny picture. Moreover, here you can create animated emoji to diversify communication with friends.
Do you want to add effects to the image, various funny elements, quotes, change its color scheme? No problem! All this is in the mode of creating comics. After this, your creation can be easily sent to friends or on your page on a social network. Also, you can participate in competitions to win prizes, simply sharing your cartoons. If the high-speed Internet is not available, you can download packages with themes on the device. It's simple! Despite the funny style of the application, the developers have come to work seriously. MomentCam Cartoons & Stickers is designed to raise your mood and make your photos unforgettable.
In the application, there is a huge set of different options for creating caricatures – surprise friends and relatives, making a parody of their photos!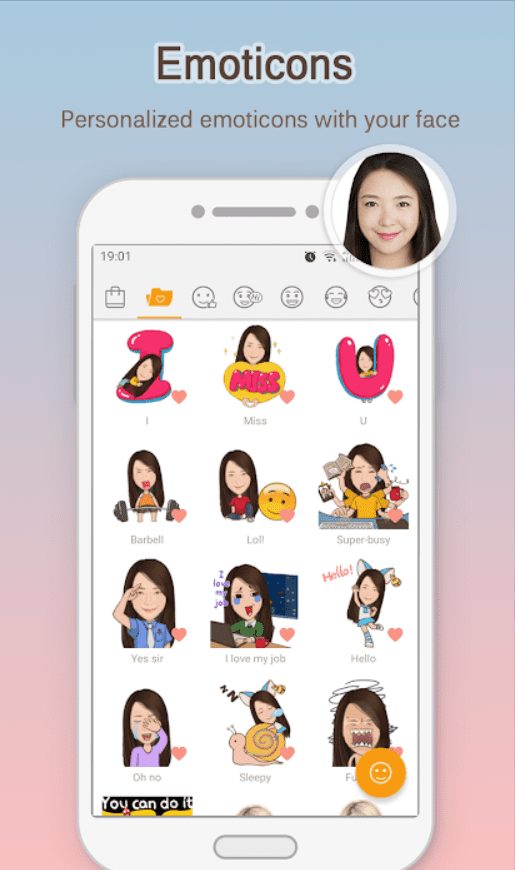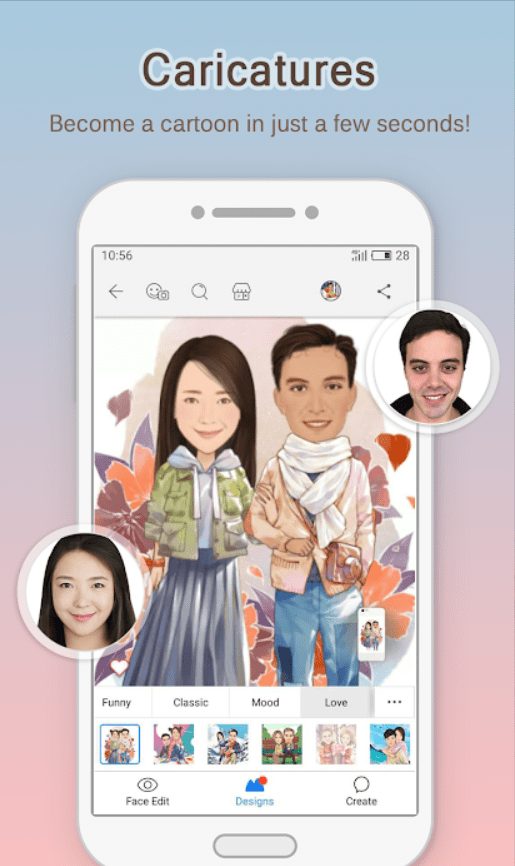 Downloads: 50000000 +
Customers rating:

(4.2 / 5)

Artista Cartoon & Sketch Cam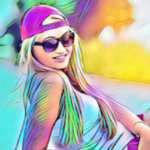 If you are a fan of photography, then this application will not leave you indifferent. It contains artistic photographic filters with original art effects. You can turn your photos into unusual paintings in the style of Da Vinci and Picasso. And if you mix several different effects, you can get images that resemble children's cartoons or sketchy black and white images drawn with a pencil. In addition, all art filters are customized to your liking.
You will have the opportunity to make an instant selfie with the already customized effects and get a unique image. Also, you can choose any picture or photo from the gallery and change it, according to your preferences. Bright cartoon style photo, pencil drawing, cubic and geometric pictures – this and much more you can do for the uniqueness of your photo.
The advantages of the Artista Cartoon & Sketch Cam application:
50 unique filters;
original artistic effects;
customizable selfies;
the ability to configure filters;
user-friendly interface.
Installing Artista Cartoon & Sketch Cam, your photos will become real masterpieces!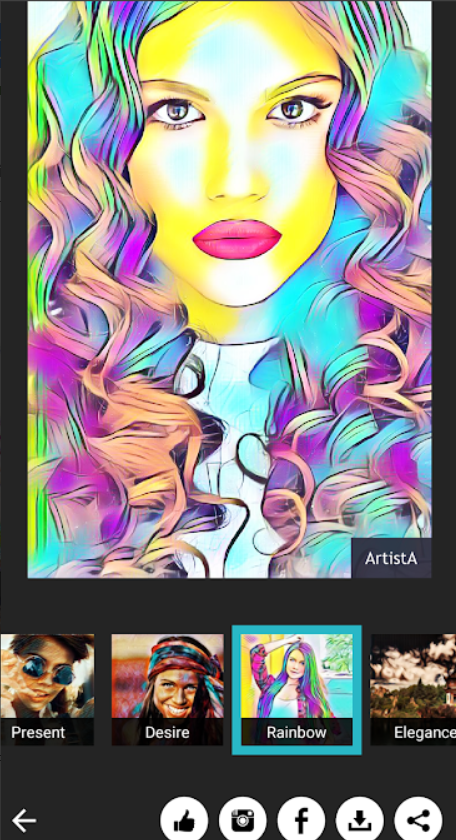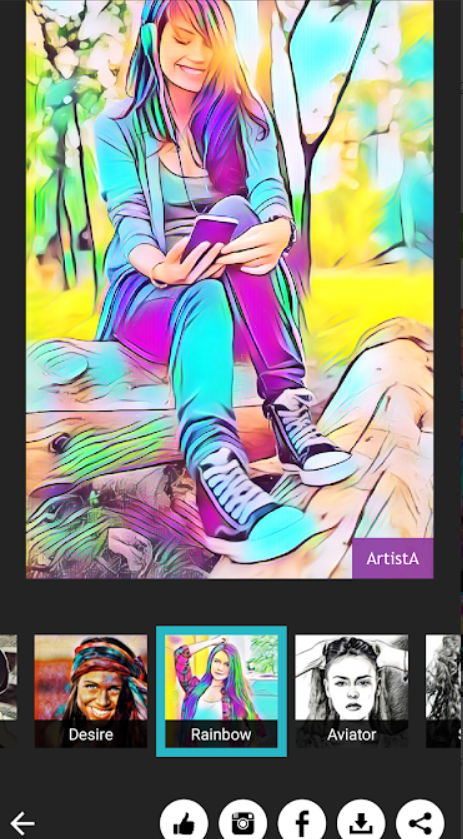 Downloads: 10000000 +
Customers rating:

(4.3 / 5)

Deep Art Effects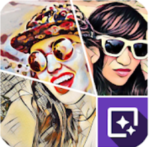 Deep Art Effects is an artistic photo editor for Android that will please its users with a large selection of high-quality filters. With this photo editor, you can turn a normal picture into a stunningly beautiful cartoon image.
The Deep Art Effects editor is a lot more than just filters and effects, because after processing you get masterpieces of photography. Decide what technique to use and press forward to see the result of the transformation of the photo as soon as possible. Choose from 50 styles to your liking and overlay various photo effects. When the pic is ready, be sure to share it on social networks and put the #deeparteffects hashtag.
With the help of the photo editor, you can impress your friends and subscribers. Here you will find the styles of famous artists such as Leonardo da Vinci, Van Gogh, Picasso, Rembrandt, Michelangelo, Dali, Monet and this is not the whole list. Download the application right now and see how it works. Turn any photo into a work of art and say goodbye forever to uninteresting, old, traditional filters that have all become boring.
The main features of Deep Art Effects on Android:
fast processing of photos by artificial intelligence;
resolution: HD / Full HD / Ultra HD;
you can share the ready pictures;
over 50 artistic styles;
simple and clear control for improving the photo;
improved Prisma filters;
all photo filters of high quality;
adjusting the intensity of the style.
Deep Art Effects is an excellent program with which you can get more than one quality photo.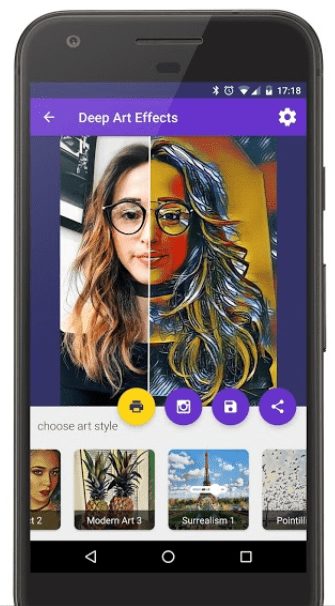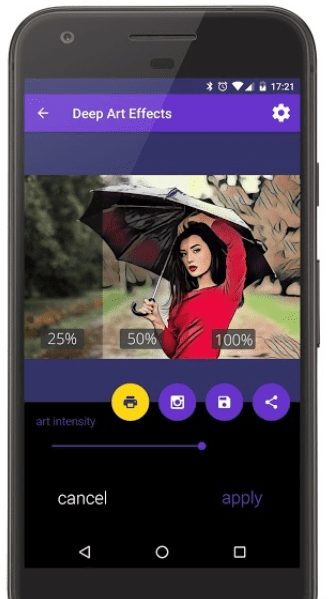 Downloads: 1000000 +
Customers rating:

(4.6 / 5)

Cartoon Photo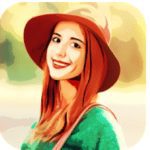 Cartoon Photo app is a popular free cartoon editor. It helps you to express yourself making real masterpieces. Try! The program is simple and at the same time effective. After all, everything depends on you, so you can safely start downloading it and use it to the fullest.
The main features of Cartoon Photo:
various cartoon filters for creating an incredible number of variations of one photo.
use the images from phone's gallery or camera
user-friendly interface
one tap save
share pictures on social networks such as Facebook, Instagram, Whatsapp ,Twitter and many more.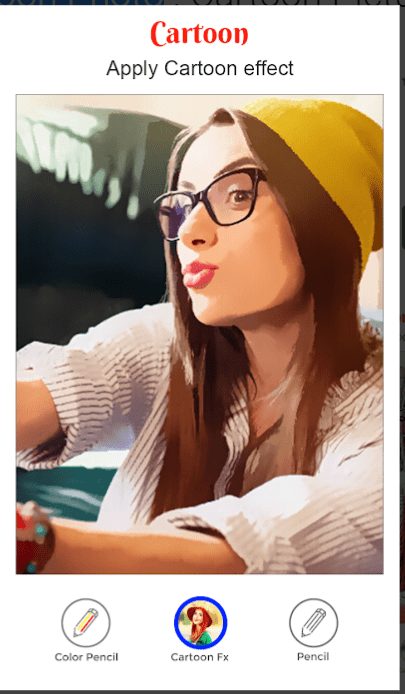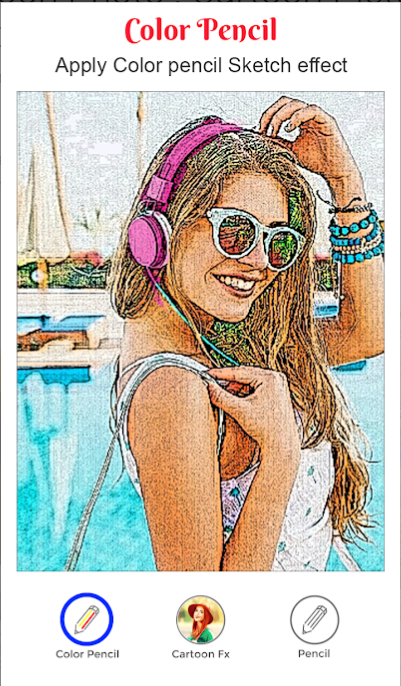 Downloads: 100 +
Customers rating:

(4 / 5)

You can also check: 15 Best photo gallery apps for Android
Cartoon photo editor – camart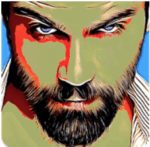 Cartoon photo editor – camart is an application where you will get a lot of useful filters for your photos. You've never seen anything like this before since this program can boast that its settings have unique capabilities. So if you wanted to find something unique, then this application is excellent to cope with it.
Users really liked the fact that the program supports so many filters and effects. It will allow you to get the desired result.
You can apply the most amazing artistic and cartoon effects on your camera in real time! It is so simple. There are many artistic filters to choose from (cartoon, sketch, pencil, etc).
The main features of camart:
you can apply filters in real time or use photos from your device's gallery
many cartoon effects and filters
use back or front camera
share pictures on social networks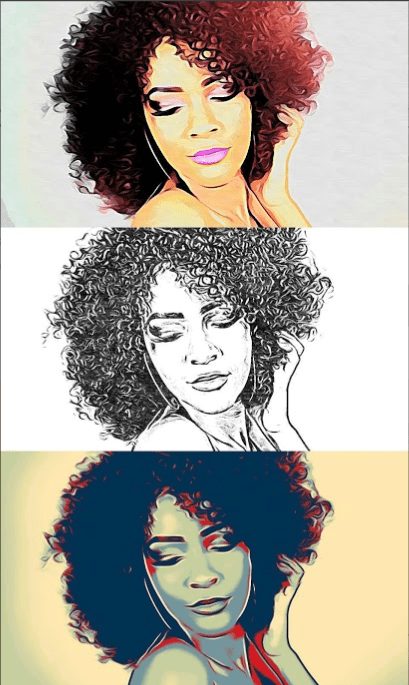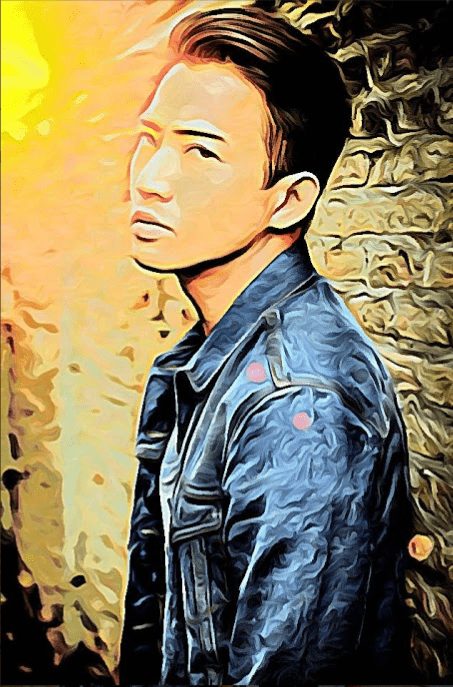 Downloads: 5000000 +
Customers rating:

(4.3 / 5)

Cartoon Art Pics Photo Editor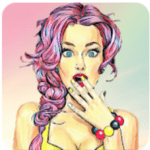 Cartoon Art Pics Photo Editor is a multifunctional photo editor that allows you to turn any of your pictures into works of art. The application works only with the Internet on the same principle as other popular photo editors. After the launch, we need to do a selfie or select a picture in the gallery.
After that, just select any filter and process the images. All filters are divided into four types: Poetic, Mixed, Dream, Rhyme, which includes more than 20 photo effects. It is worth noting that, in addition to selecting a filter, we have the ability to adjust its intensity by changing the image drastically or vice versa quite a bit. After we received a photo that we like, then we save it. There is also a function with the help of which you can share the received snapshot on various social networks, including Instagram, Facebook, and others.
There are no unnecessary buttons in the application, so you can literally master it in a minute. The only downside is built-in advertising, distracting from the main process. Cartoon Art Pics Photo Editor is a handy, practical and easy-to-use photo editor that will help you turn ordinary pictures into unique beautiful pictures.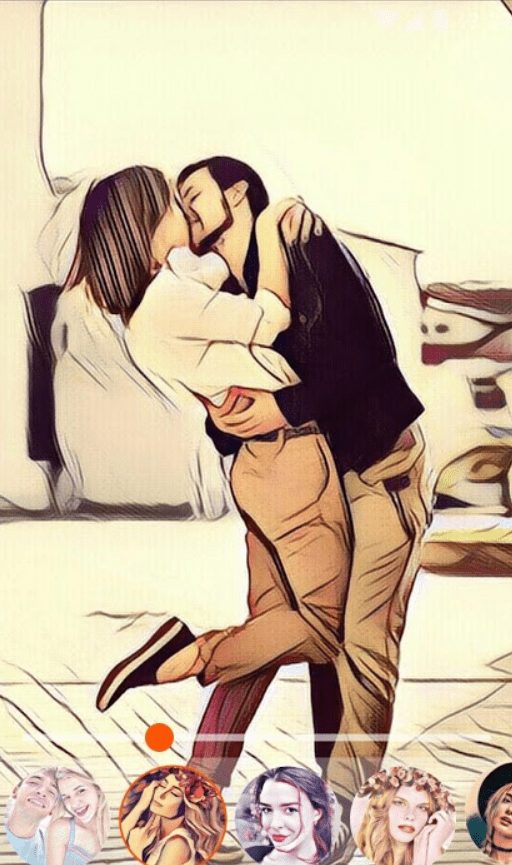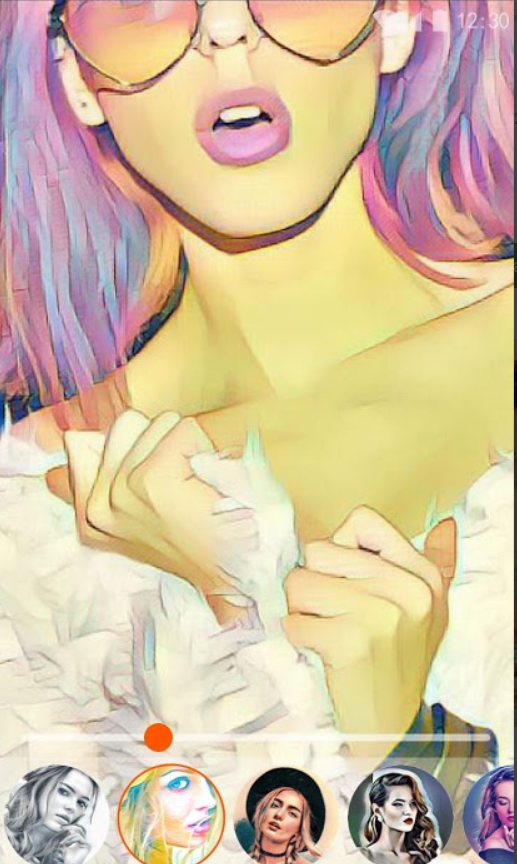 Downloads: 10000 +
Customers rating:

(4.2 / 5)
You can also check: 15 Best photo sharing apps for Android
Cartoon Photo Filters-CoolArt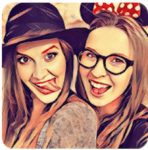 Cartoon Photo Filters: CoolArt is an application for Android devices that will help to create a fantastic cartoon from your favorite photos of the gallery.
Now you can convert selfie, pictures or ordinary photos into a great artistic cartoon. Use colorful effects and stunning filters. Then, you can publish your masterpieces on Instagram, Facebook or Twitter. The program has a pleasant and understandable design, a convenient camera for selfie, dozens of unique filters and much more. Even without experience in this business, you will be able to process the photo and share it on social networks. Try one of the many interesting animation effects. Download the application and evaluate how a simple editor can change a simple selfie. Apply the Picasso effect or Dali, create a magnificent picture with your own hands, make any photo special and memorable. The application allows you to edit it safely and easily. Do not forget to share your results with your friends.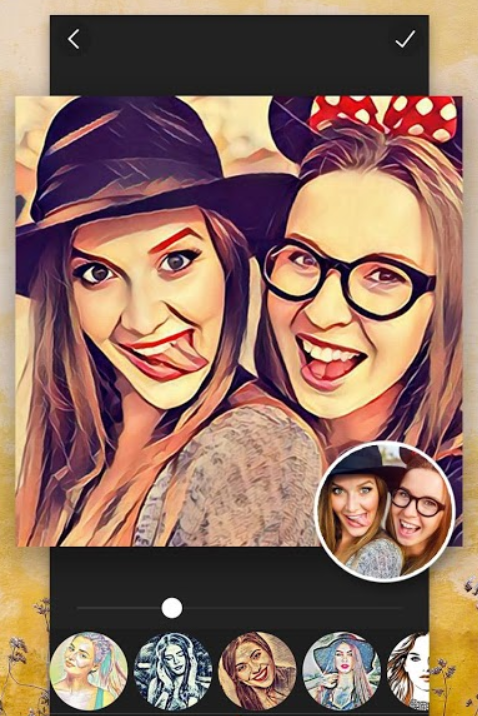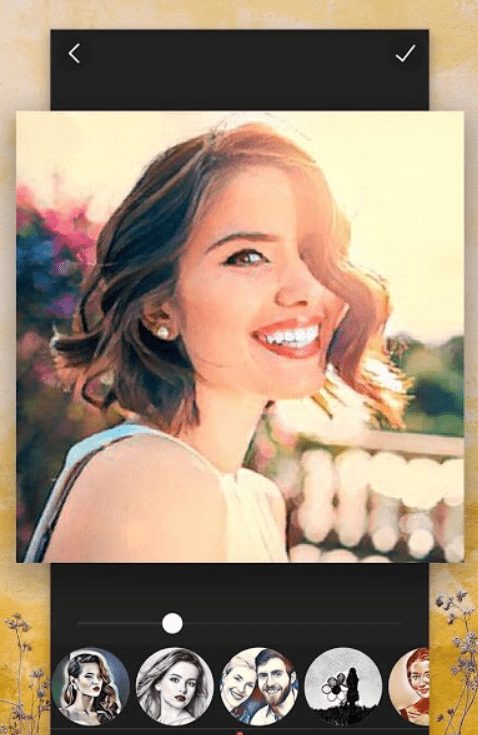 Downloads: 100000 +
Customers rating:

(4.3 / 5)
Photo Cartoon Camera- PaintLab
Photo Cartoon Camera: PaintLab is an Android-application where you will find a lot of professional effects in the cartoon style for both the selfie and group photos.
Here you can easily create photos in the style of pop art, drawing with a pencil, add various sketches, apply painting effects and much more. The most important feature of the application is the ability to apply animation effects to photos. Of course, you can use other effects, such as retouching and blurring. A popular function for creating and editing collages is also present here.
Also worth noting that there is a powerful built-in camera in the application, which allows you to apply many effects and filters in real time, and also has a powerful facial recognition function. The user interface is designed in a simple style – the main functions of the application are always at hand, and they do not need to be searched among a variety of options.
Thanks to the simple function of sharing, you can easily send your amazing selfies in HD-quality to friends on social networks or attach to a message in the messenger.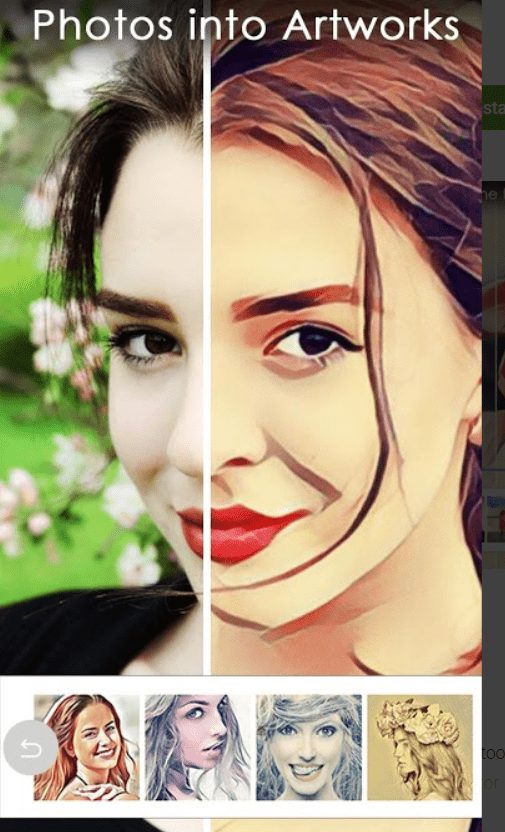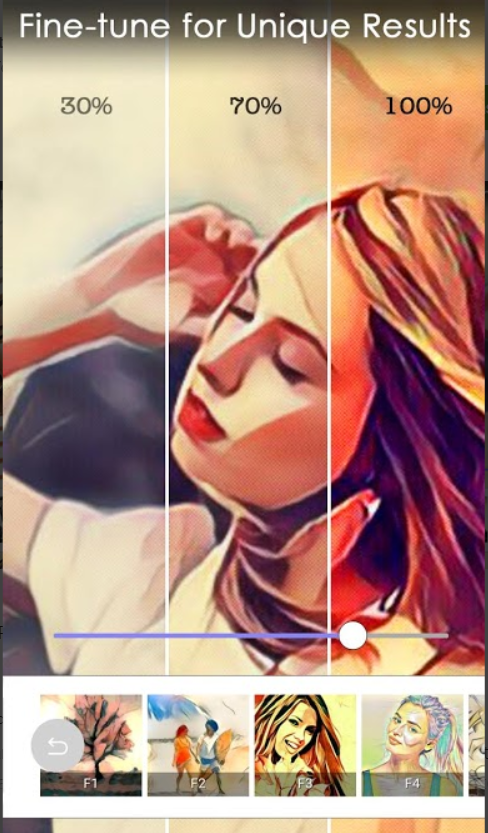 Downloads: 10000 +
Customers rating:

(4.1 / 5)