The app that belongs to the balance collection games series and which will be the perfect match for your collection of puzzle games. In this app, you will find 3 puzzle games.
If you like puzzle games, you will probably want to find more of them here.
And if previously in another app by this developer – Perfect Balance Collection your task was to keep the objects in balance on the screen then here, on the opposite, you need to knock the objects down – by the way, thus the game might seem a nice choice for those who like to crash everything.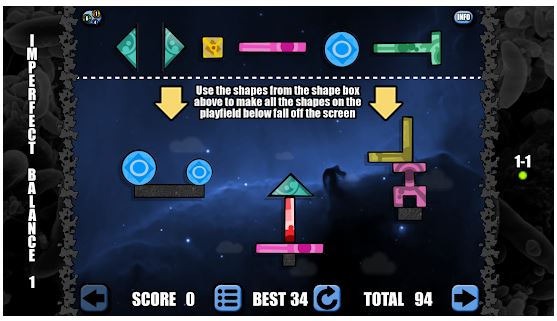 It is quite impressive what diversity of actions provide those puzzle games which are quite simple at the first sight. In one game, you need to match the objects together to make them disappear, in another game you will need to roll the ball from one spot to another to destroy circles and cubes.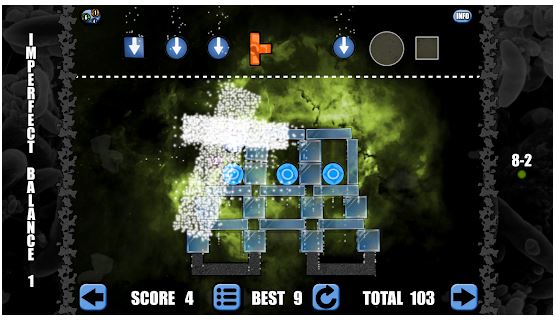 The style of the game is extremely authentic – the color harmony looks really pleased to an eye and helps to concentrate during the game. The soundtrack is also cool and fits organically into the whole picture.
By the way, we can also recommend you to play fun bowling apps.
All in all, this app is a great way to spend your time relieving stress, spend the time during the flight, or just play to train your skills. We recommend trying all the games from this series!