Metroidvania occurred from the two cult games: Metroid and Castlevania. It is possible to say that this genre combines the best elements of these two. In the following article, we prepared for you the top 10 Metroidvania games.
Before you start we would like to mention that we have a variety of different games on our website. For example, you can explore the list of the best location-based games.
Castlevania: SotN
First of all, if we speak about Metroidvania games, we should start with a classic. The game that I have found is Castlevania: Symphony of the Night's. The iconic game could be named the most popular game in this genre.
Main features of this game:
Available in 6 languages
Compatible with game controllers
The game's premise centers on Alucard, Dracula's son, who awakens after a protracted nap to discover that his father's castle has returned.
Throughout the game, Alucard must defeat a variety of foes and monsters in addition to engaging in RPG-style activities like leveling up, acquiring new tools and equipment, and improving Alucard's stats.
The stakes and difficulty are generally increased by the inclusion of a lot of puzzle-solving elements in the game, such as secret rooms and tunnels.
The graphics are expertly made, with beautifully crafted character designs and menacing environs.
The fact that some players, especially those who are unfamiliar with the Metrodivania genre, may feel the game to be unnecessarily difficult is one of the game's biggest weaknesses. Also, some players who prefer more linear games may find the game's focus on exploring and backtracking tiresome.
As for me as a fan of Metroidvania, this game is beautiful, and I'm glad that I can play it not only on my PlayStation but from my mobile. It reminds me of games that I played in childhood, but this nostalgia satisfies me.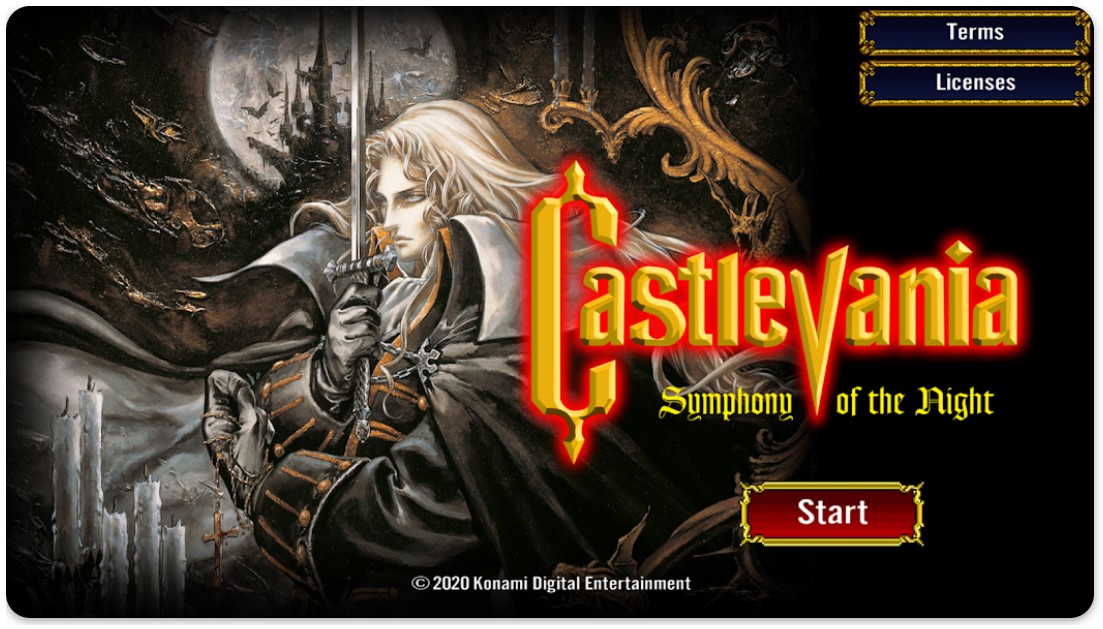 Downloads: 100 000+
Customers rating:

(3.8 / 5)

You may also like: 15 Best 2-Player Games for Android
Dandara: Trials of Fear
While I installed this game, I wanted to take pleasure in good graphics and sounds and I got it!
Advantages:
difficult boss battles that call for time and strategy to win
fitting soundtrack and superb sound design
control is made especially for mobile phones
In Dandara's original and distinctive gameplay, the player moves through stages by jumping and defying gravity at the same time. The game also has a range of enemies, each of whom has unique benefits and drawbacks.
One of Dandara's most distinguishing features is its superb graphics, which contain gorgeous hand-drawn art and an unusual color scheme that creates a distinctive.
The gameplay in Dandara is challenging and rewarding, with easy controls and a great balance of variety and complexity. I am kept fascinated by the unique mechanics of the game and the innovative level design.
If you like me and get tired of the strong man main character this game is for you. I can take it 8 out of 10 ratings because of its graphics and exciting plot.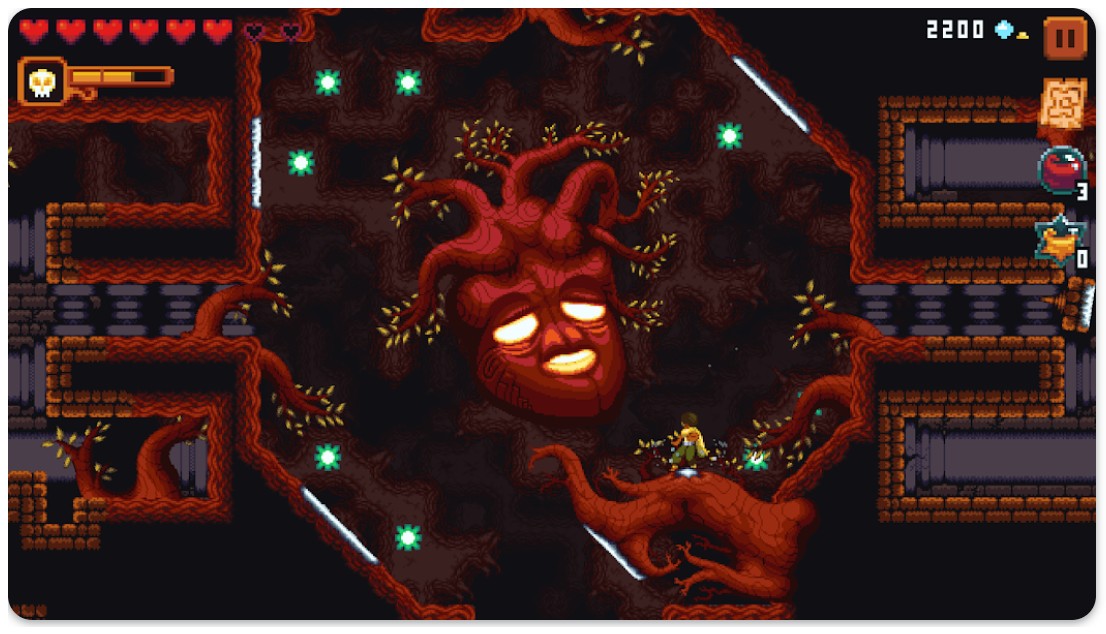 Downloads: 100 000+
Customers rating:

(4.3 / 5)

Dead Cells
One of the most exciting platformer games, that I have found. This game can keep you hooked for a long time.
As the player advances through the stages, several tools, goods, and skills become available to them. Dead Cells' combat is frantic and difficult, forcing the player to use a variety of melee and ranged attacks, dodges, and parries to destroy their opponents. Because the levels are procedurally created, each replay is distinct.
Advantages:
fantastic gameplay mechanics
quite addictive
the snappy and simple controls make it simple to start playing
excellent graphics and hand-drawn animations
well-designed and diverse locations
One of the game's minor shortcomings is that it can be difficult at times, which some players could find annoying.
This is a feature of the game that adds to its appeal, and it is tremendously satisfying to complete a challenging level or fight. But also, this game has some bugs and is more suitable for older Android versions.
To my mind, it is a good way to spend some hours playing this game. It has all the good features that should be in an interesting game.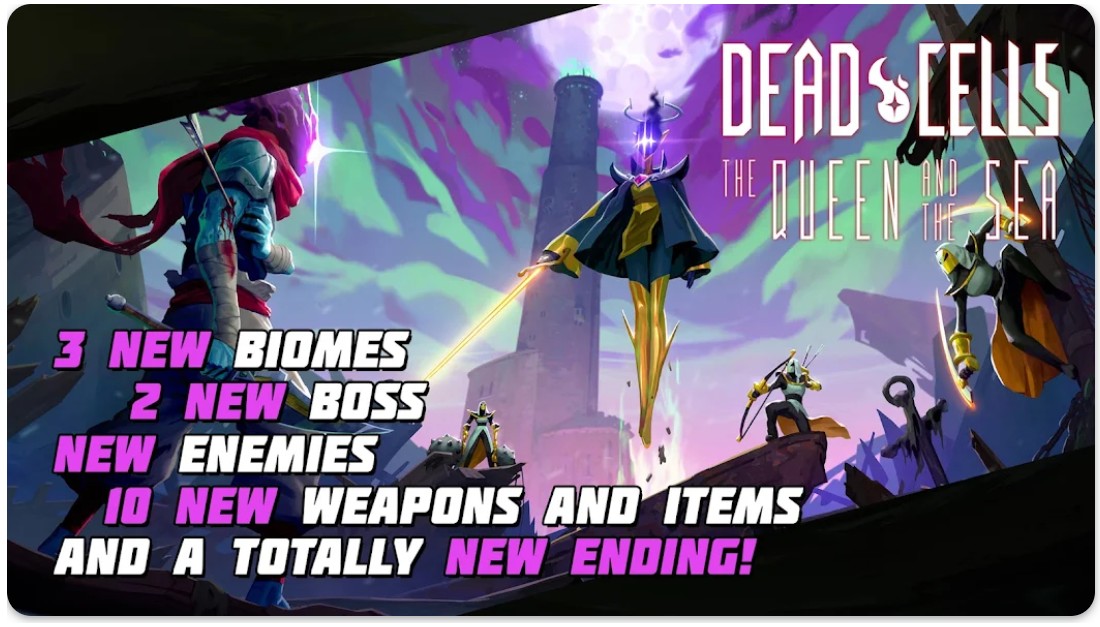 Downloads: 500 000+
Customers rating:

(2.8 / 5)

Grimvalor
Writing the text about Metroidvania games I could not mention Grimvalor. This game has a classical plot, but it is well done.
Features:
a variety of weapons, armor, and supernatural powers to aid you in completing the challenging levels
variety of bosses, each of whom has unique attacks and abilities that must be repelled or neutralized
The gameplay is fast-paced, challenging, and utterly engrossing. Players must comprehend the fighting strategy of the game, which mixes hitting, blocking out, and dodging, to defeat their opponents.
The game additionally offers a range of puzzles, traps, and platforming difficulties that will put players' dexterity and agility to the test. Also, some players who like a more forgiving approach could find the game's dependency on checkpoints to be annoying.
The visual of the game is dark and depressing, with a focus on creating a dirty, dismal backdrop.
I like the atmosphere of this game, but sometimes paid content in this game is very annoying to me, but this game deserves your attention.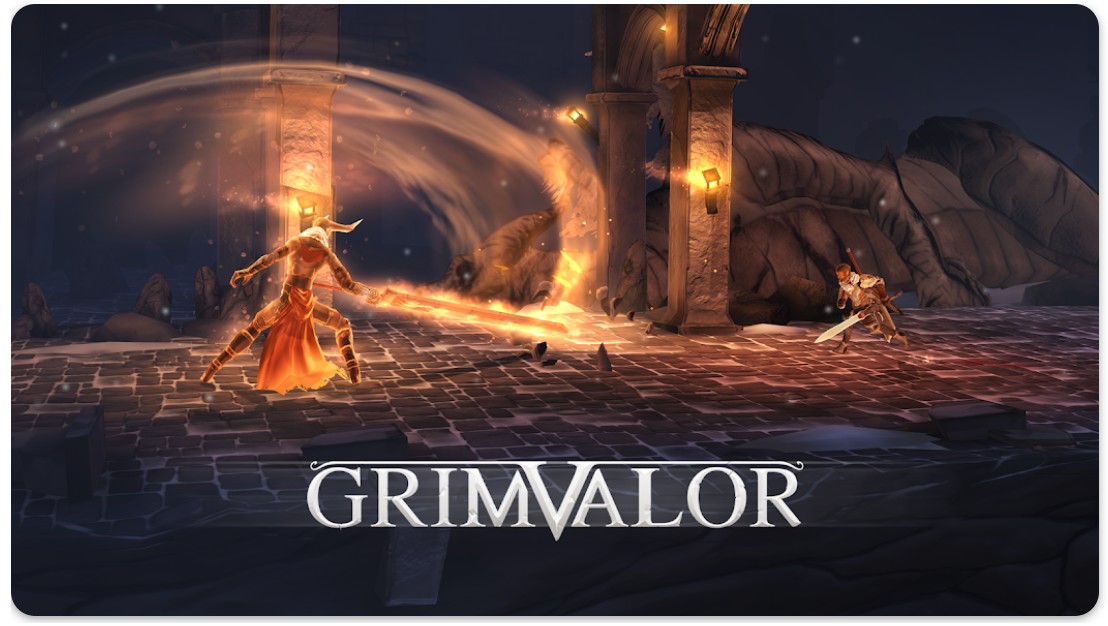 Downloads: 1 000 000+
Customers rating:

(4.7 / 5)

Runic Curse
Searching for unpopular games in the Metroidvania genre, I discovered Runic Curse. It is a good game to introduce to this genre and get satisfaction from the gamepad. Runic Curse's aesthetics are outstanding, with intricate pixel art constructing a gloomy and moody universe.
Some of the main features:
more than 55 types of spells
many options for combining melee weapons and magic runes
ten wide environments
graphics have a retro 16-bit RPG feel
A young explorer who has been cursed by a potent enchantment is the subject of the game's plot. To overcome the curse, players must explore several dungeons, fight creatures and bosses, and collect magical items. Depending on the decisions the player makes during the game, the game has several endings.
The gameplay in "Runic Curse" is one of the game's standout elements. To combat foes and get through barriers, the game includes a variety of weapons, magic spells, and abilities.
The game also features a sophisticated crafting system that enables players to make and improve weapons and gear.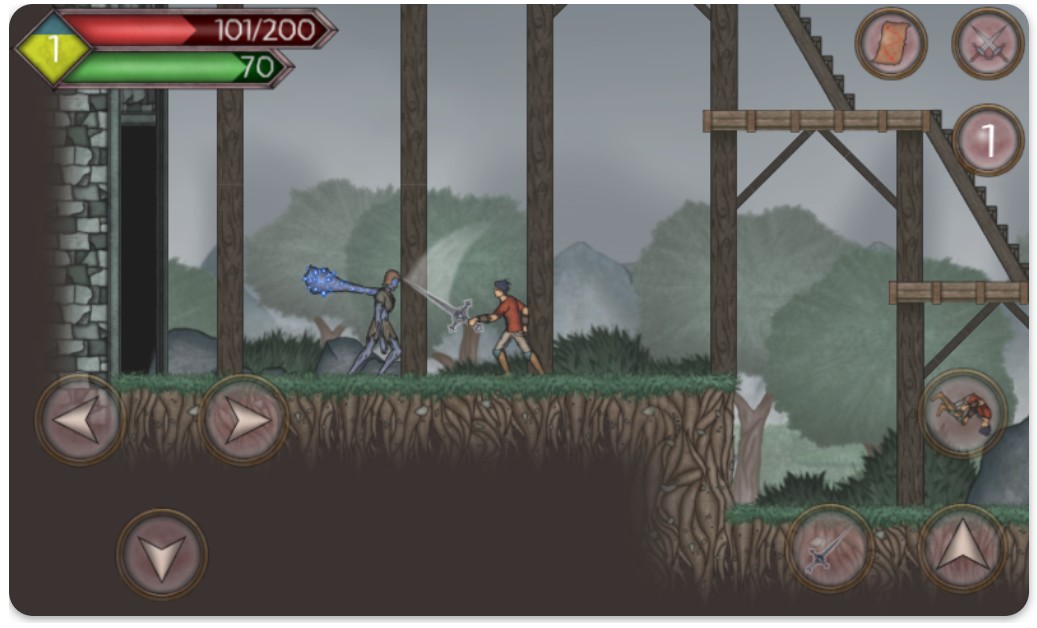 Downloads: 10 000+
Customers rating:

(4.5 / 5)

You may also like: 17 Best Base Building Games for Android
Teslagrad
There is one unique game that I have just found. It has an interesting style of graphics and a unique conception. The aesthetics of the game are influenced by Gothic and steampunk architecture, which gives the environment a distinct and captivating feel.
Main features:
With innovative gameplay mechanisms, players can move objects and go through stages by adjusting electrical and magnetic fields in the game's magnetism-based physics engine
The hand-drawn visual style helps to bring the game's environment to life
Boss battles in old-school style
The gameplay in "Teslagrad" is challenging but rewarding. Each level of the game requires players to use problem-solving skills and creative thinking to advance. The game also has several challenging boss battles that call for quick reflexes and strategic decision-making.
Additionally, it could be difficult to follow because the entire game's storyline is presented through visual cues and contextual narration.
As for me, it is a dubious choice graphics style is too unique and not suitable for me. The learning curve is too long and complicated. You might enjoy the game if you only play for the sake of the story.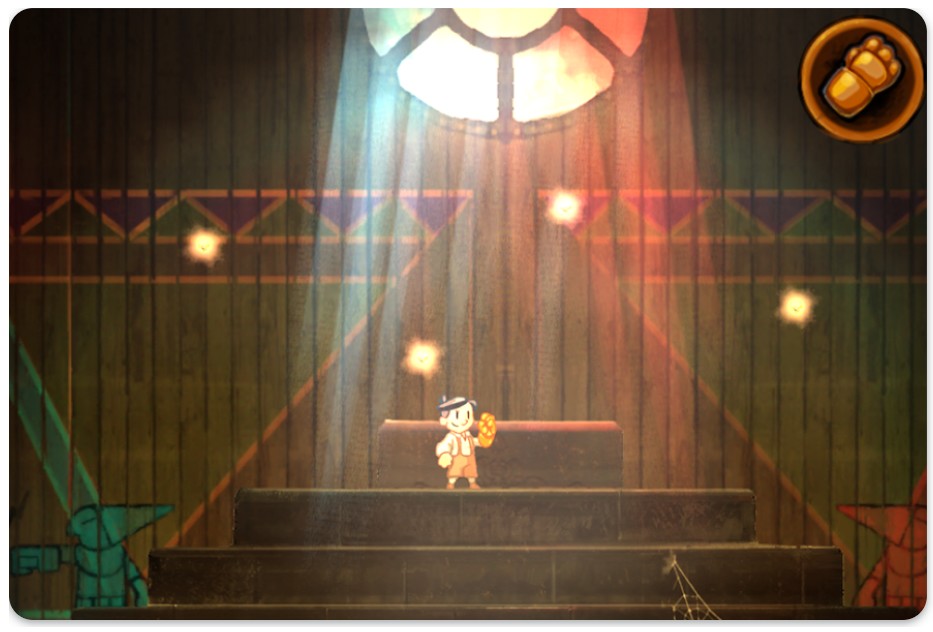 Downloads: 100 000+
Customers rating:

(3.8 / 5)

Traps n' Gemstones
This is another option of old-school games that I found for you.
Main features:
retro-style graphics
non-destructive gameplay: when you fail, you don't restart from the beginning, but at the entrance of the current chamber
difficult gameplay
In "Traps n' Gemstones," participants assume the character of an archaeologist who has been tasked with investigating a prehistoric pyramid.
The player must use their cunning and dexterity to negotiate the perilous terrain and unearth the secrets of the pyramid because it is full of traps, puzzles, and hidden treasures.
The gameplay in "Traps n' Gemstones" is fair and challenging, with an emphasis on exploration and puzzle-solving. To encourage exploration and experimentation, the game's stages contain hidden rooms and tunnels that observant players can discover.
"Traps n' Gemstones" has retro-inspired graphics with pixelated pictures and a striking color scheme. The graphics of the game are reminiscent of old-school 16-bit platformers, which gives the environment a nostalgic and endearing feel.
One drawback of "Traps n' Gemstones" maybe its lack of replayability. There aren't many reasons to play the game again when it's over because there aren't any more options for endings or pathways. It might also take some getting used to the game's controls, which differ slightly from those of other platformers.
As for me, this game looks like a classical old game for Nintendo, but it has a lot of bugs and inconvenient controls, so I will never play this game again.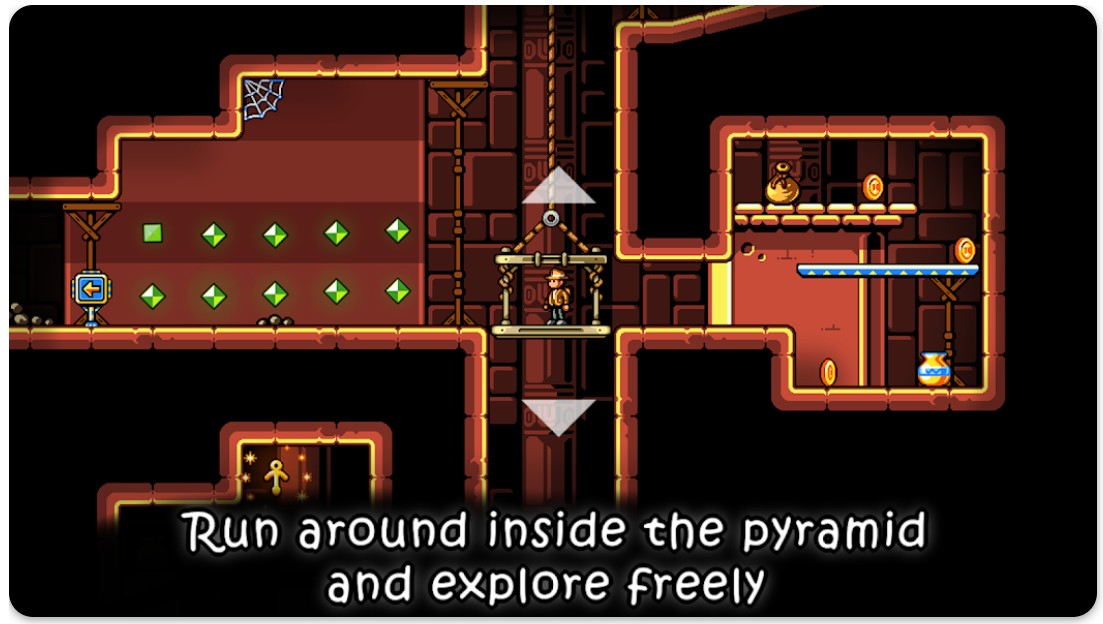 Downloads: 5 000+
Customers rating:

(4.5 / 5)

Tiny Dangerous Dungeons
That's one more game with nostalgic aesthetic and simple graphics, that seems interesting to me. The game has a simple but engaging plot, challenging gameplay, and retro-style graphics.
Main features:
variety of abilities and upgrades that the player can unlock as they progress through the game
new weapons, improved armor, and special abilities that help the player overcome obstacles and defeat enemies
game's levels are designed to encourage exploration and experimentation, with hidden rooms and secret passages that can be discovered by observant players
In "Tiny Dangerous Dungeons," players take on the role of a brave adventurer who sets out to explore a dangerous dungeon. The player must navigate through the dungeon, defeating enemies and avoiding traps, to find and collect the treasure hidden within.
The game's visuals are reminiscent of classic platformer games from the 8-bit era, creating a nostalgic and charming atmosphere.
One potential drawback of "Tiny Dangerous Dungeons" is its short length. The game can be completed in a few hours, which may be disappointing for some players.
I find this game too simple, but if you need to spend 1 or 2 hours playing a game, the Tiny Dangerous Dungeons is for you.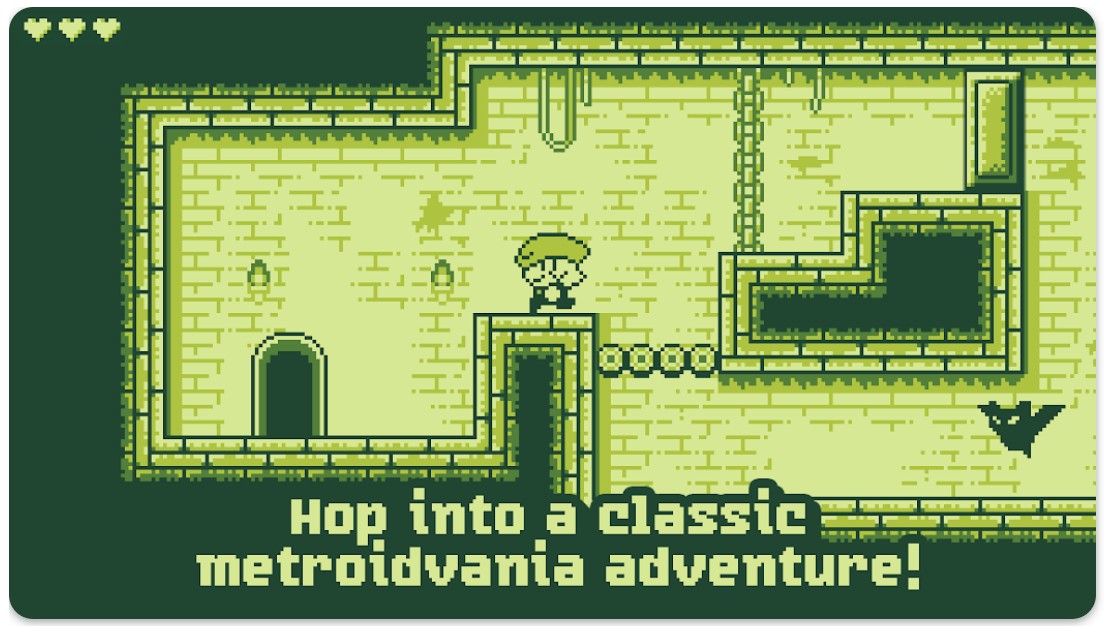 Downloads: 100 000+
Customers rating:

(4.5 / 5)

Bloodstained:RotN
I saw this game on my recommended list and decided to give it a try. It is a modern Metroidvania platformer that has cool graphics.
Main features:
RPG components
Customization of the main character
the fighting system, which lets players personalize their playstyle with various weapons and abilities
cutscenes that aid in drawing players into the narrative
The protagonist of the game is a young woman named Miriam, whose body is slowly crystallizing due to an alchemist's curse. She must investigate a castle full of demons and other monstrosities to stop the curse from spreading and preserve herself.
Also, the game has a leveling system that lets players advance through the game by leveling up and gaining access to new skills and upgrades. The game's graphics are well-made, with intricately detailed locations and characters.
Precision and timing are key to mastering the game, and players can adjust their playstyle to suit their preferences with the help of the customization options.
I enjoyed this game, but it has some bugs that sometimes annoyed me. But it is really good.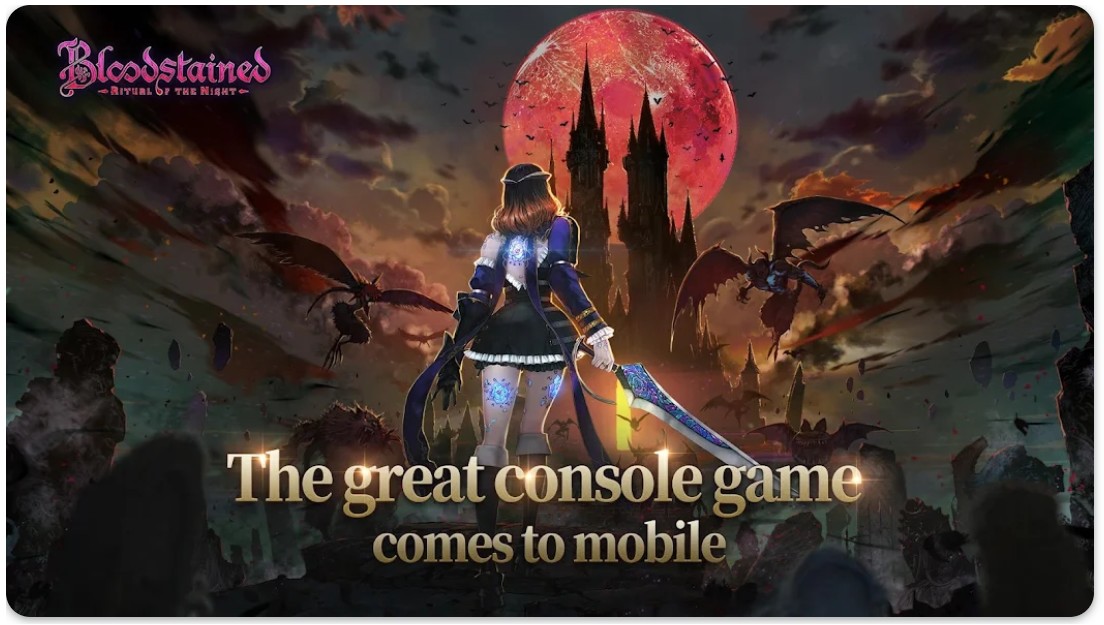 Downloads: 10 000+
Customers rating:

(4.1 / 5)

You may also like: 11 Best Multiplayer Games with Voice Chat for Android
HAAK
And last but not least game in this top is HAAK. Well-designed game with action elements.
Haak, a heroine who has lost her memories and awakens in a frightening and dangerous setting, is the main character of HAAK. The game's plot revolves around Haak's journey to learn about her background and get back home.
The player must progress through a variety of levels that are filled with traps, enemies, and other challenges.
By defeating bosses and collecting materials, the player can open up new skills and upgrades in the game. The abilities aid in the player's exploration of new areas and the defeat of enemies.
These comprise the double leap, the dash, and other unique movements. A variety of tools and weaponry are also included in the game, and they may all be improved to make them stronger.
The stages in the game are well-designed and present a variety of difficulties that must be solved using both skill and strategy. The game also includes a handful of difficult and thrilling boss battles.
The "HAAK" graphics are excellent, featuring a vibrant and intricate world packed with distinct enemies and surroundings. The character designs are likewise excellent, with Haak herself being a standout and enduring figure.
I'm not enjoying this game because the controls of the game seem uncomfortable and confusing to me. But the plot of the story is well-done and maybe I will watch some videos about the game.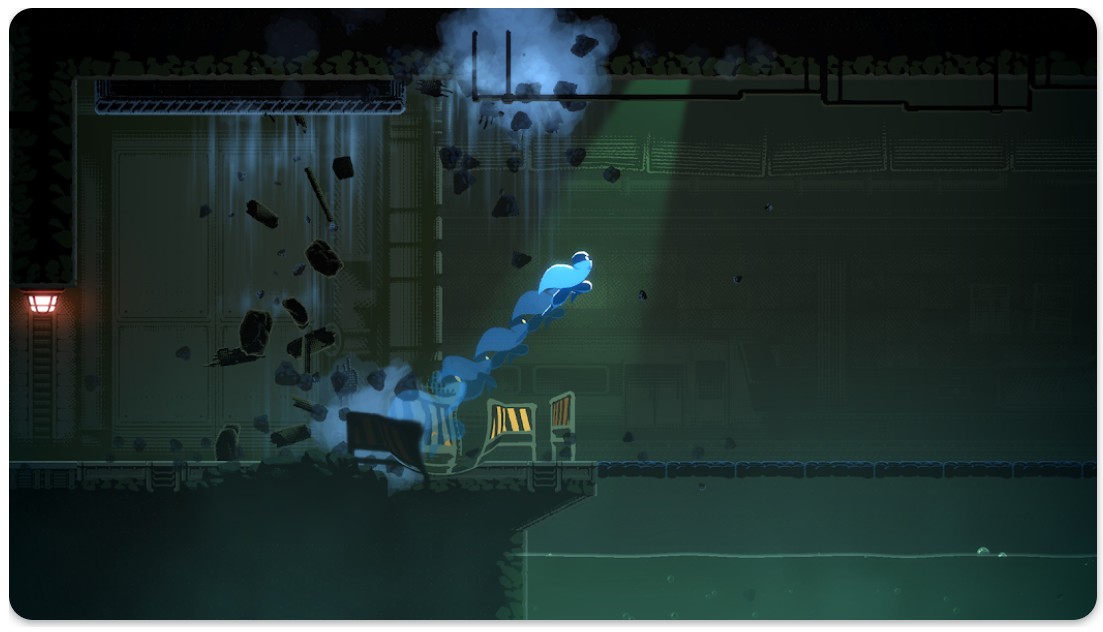 Downloads: 100 000+
Customers rating:

(4 / 5)