A rare person doesn't like predictions. We don't mean those horoscope readings from the newspapers or apps which give the same information to everyone. There is must be something with more precision and a scientific approach.
You may also like: 11 Best HD RPG Games for Android
And there is! Planetus is the number one app for such purposes. It is different in each and every way from any other astrology app on the market. Keep reading and you will find out how.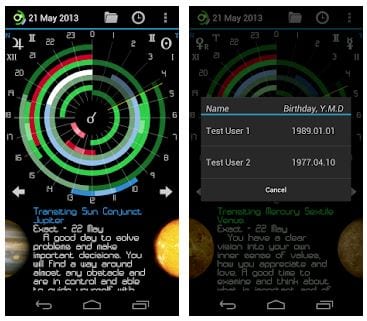 To start using this app just create a simple profile. This app is based on calculations so you have to fill in your birthday, the coordinates, and the time zone of your birth. And leave the rest for Planetus. If you feel a bit confused and not sure what to do and press next then there is a How to Use section. It will give you a brief description and instruction.
The developers want you to feel at ease with this app. For sure you are wondering which calculations this app uses for astrological predictions. Well, it calculates the whole solar system and this is what makes it perfect. This way it will not miss anything and will tell you everything to the last detail.
For now, you will not meet any unpleasant surprises and can plan your schedule according to the predictions. There is also an option to check the past days. So if you had, for example, a row with your friend, and still are not sure what happened, then this app will tell you.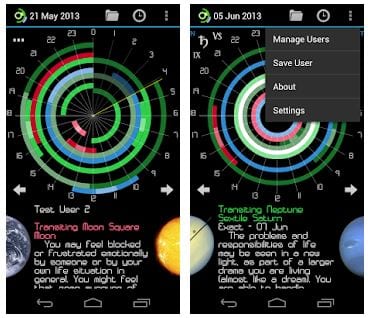 For any date – past or present there is a 24-hour digital clock with an option of transiting and its timing is very accurate. The app is just full of other great features like transit intensity mapping, house systems, various orientation modes, and the list just goes on. We promise this app will satisfy even the most experienced astrologist.
You may also like: 15 Best Gacha Games for Android
Besides the sea of options and data, the interface of this app is very pleasant to the eye. It is very bright and colorful, just makes us want to use Planetus even more. This app is seriously a miracle. If you are tired of primitive horoscope forecasts and want to dig into astrology on a deeper level then Planetus is here for you.