The Truth or Dare games will become an excellent entertainment for both big noisy parties and for small friends companies who just want to get to know each other better. So, we have collected the best truth or dare apps for you. Have a look!
Truth Or Dare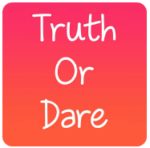 The well-known game Truth or Dare is now available for playing on mobile phones and tablets working on the Android platform.
According to the rules of the game, you need to choose whether you are ready to openly answer the question asked, or you do not agree to open your secrets and are ready to fulfill the desire of one of your friends.
Playing in Truth or Dare, try to avoid outsiders, who able to know your secrets. But you will need courage for the game because desires can be the most unexpected.
The game has a very simple interface, which is just great for parties. In addition, Truth or Dare has a simple yet stylish design that is suitable for users with any taste preferences. The game is suitable for users of different ages. There are 3 modes: kids, teen, adult.
The game is controlled by only a few buttons and does not contain scenes of aggression or prohibited content. The application can be downloaded for free and does not require the purchase of additional paid content.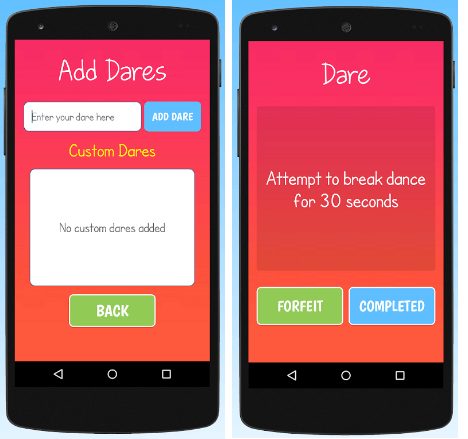 Downloads: 32 000 +
Customers rating: 
 (4.2 / 5)

You can also check: 13 Best drinking game apps for Android
Spin The Bottle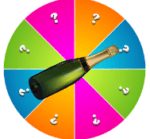 Spin The Bottle is a fun and exciting bottle game for parties and fun companies. With this app, you will entertain your colleagues or friends. Why don't you start right now?
Do you have a corporate, a meeting of classmates, going to a bar with classmates or just an evening with friends? Do you want to make the party unusual, and the meeting memorable? Invite your company to play this game. Turn the bottle and get fun tasks.
Tasks in the game are divided into several topics: for friendly gatherings, for a romantic date, for people without complexes 18+, for a party with alcohol. It is possible to mix all the topics or add your own tasks.
You can play the game with a big company or just with one of your friends. The content is constantly updated. Now there are more than one thousand truth or dare questions. Play, have fun, meet and talk. The app is completely free.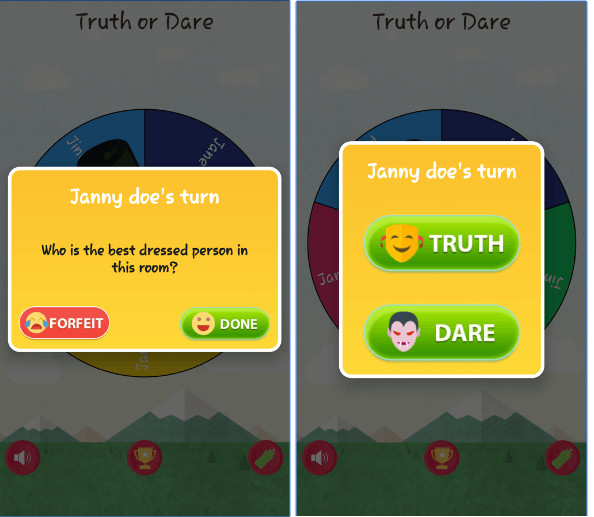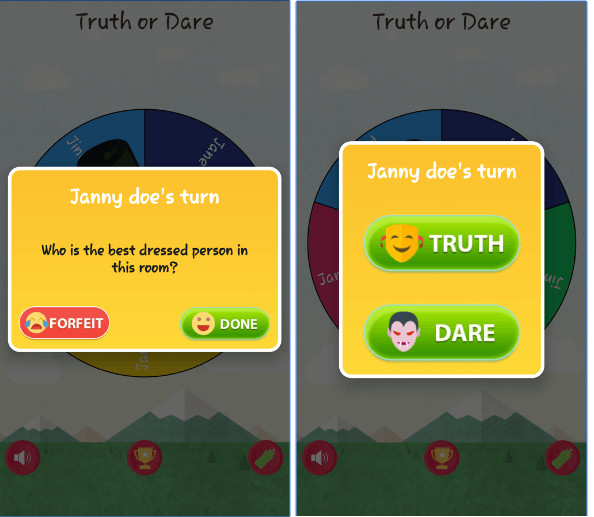 Downloads: 8 900 +
Customers rating: 
 (4.2 / 5)

Truth or Dare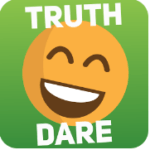 Truth or Dare a is a game that will make your evening fun! All you need is an Android device and at least one friend or girlfriend. The application will ask you the most piquant and original questions, and also offer to perform insane actions. Have fun and know your friends better! Spend time pleasantly and without complexes!
For sure, each of us played in something like that, being at a party. Players ask questions and offer to perform some kind of action – it's always funny. Trust the application to come up with tasks for you, so that the game will be exciting.
If the player chooses "Truth", he must honestly answer the question asked. "Action" means the performance of some task, which most often comes down to showing some phenomenon or playing a small sketch. "Truth" and "Actions" can alternate, and you can also set limits for each option.
You can choose a game mode from the three offered: Random, In series and King says. In the latter mode, the application acts in the role of the king and sets actions to two players at once. In the other two modes, players play in turns or in random order. The application takes the player's gender and the preferred categories of questions into account.
Briefly about the game:
ideal for companies;
more than 3000 questions and actions;
three modes;
juicy questions in the categories 18+ and 21+.
Have fun with this application!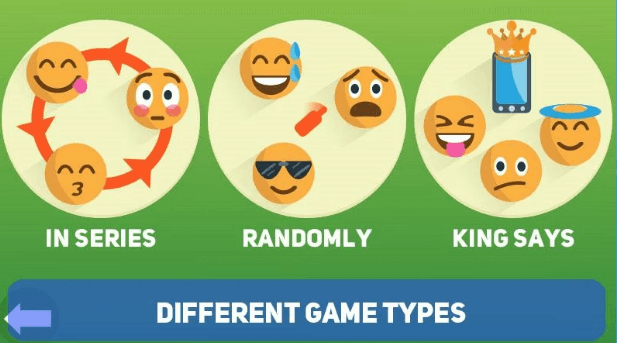 Downloads: 71 600 +
Customers rating: 
 (4.3 / 5)

Truth or Dare (Tiggel)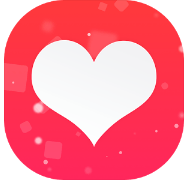 Want to have fun or know your friends better? Then this game is for you!
Rules. In order to play, you need a company of at least 2 people. Players can choose either Truth or Action in turn. In the first case, the player must honestly answer the question, in the second case, do the action. There are 3 modes in the game: Kids, Teens, Extreme. Each of them is extremely fun and has hundreds of challenging tasks.
The application Truth or Dare will never let you and your friends get bored. You can play this game anywhere and with anyone. Play at work, play at school or college, play on a train or plane – just play. It's fun, exciting and unusual. Believe us that you will be tired of laughing, but you can not stop.
P.S. A little advice: choose "Actions" oftener, so it will be more fun.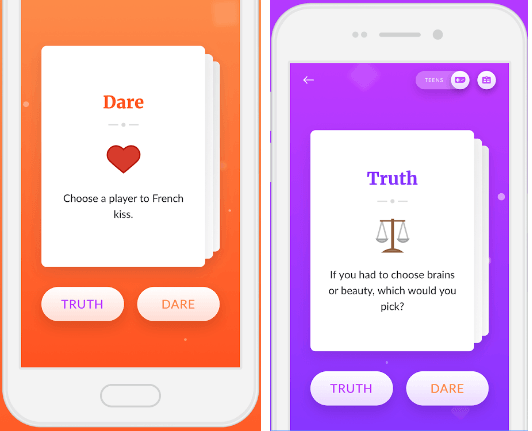 Downloads: 63 500 +
Customers rating: 
 (4.0 / 5)

Spin the bottle
Evening in a noisy company dragged on, and active entertainment ceased to give pleasure? A boring evening in a company of unfamiliar people is too boring? Application The game Spin the bottle for Android will refuse tensions, surprise with the variety of tasks and will easily acquaint you with colleagues, surprise your friends and help you to find a common language on a date!
Spin the bottle is a game for all time. It's no wonder that adults remember it and children already know it! However, the developers not only tried to preserve the atmosphere of the simplest game but also to diversify it with the tasks that will be interesting to everyone! For example, the category "At the party" will allow to triple the joyful mood of players at the table and give them the opportunity to perform fun tasks! And the theme "For Two" is suitable only for loving couples who want to spend an evening with a benefit for their relations! Hurry up to download Spin the bottle on Android, and the simplest entertainment will not make you bored!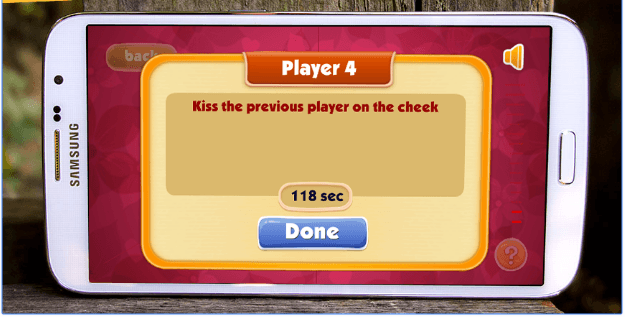 Downloads: 23 400 +
Customers rating: 
 (4.1 / 5)

Spin The Bottle: Truth Or Dare
Previously, it was one of the most popular games among young people without complexes. Now you can play a bottle on your mobile phone thanks to the dynamic game Spin The Bottle: Truth or Dare. The game can be played by a few people. The total number of players can reach eight people. In addition to spinning the bottle, the loser has to perform various tasks. And if standard tasks seem too simple for you, you can always add your own ones to the game.
The game will bring much fun to every party. There are more than one hundred questions which can be so crazy! The interface of the game is user-friendly. You can add a photo to your account and upload photos of your friends. You can change app's backgrounds and themes as well as sound effects.
Downloads: 300 +
Customers rating: 
 (4.0 / 5)

Truth or Dare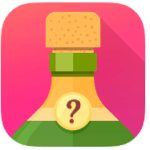 Truth or Dare is a mobile version of the classic game, thanks to which you can have a great time.
The rules are very simple. You and your friend take turns to ask questions or give tasks to each other that you will have to do. It's a very simple game, but it lets you have a great time.
This version of the game has hundreds of different tasks and questions. In the game, there are three levels: Easy, Medium and Difficult.
Initially, the game already has a very large number of both questions and tasks. But this amount can be significantly increased by two methods. The first, the simplest, is to add your own questions and tasks. By the way, if you want, you can delete any questions and tasks, if you do not like something. The second way is to buy an additional list of questions and tasks.
With the help of Truth or Dare, you can easily kill free time, as well as spend time with friends, knowing many interesting details about them. The game was created not only for the sake of laughter but also for rapprochement.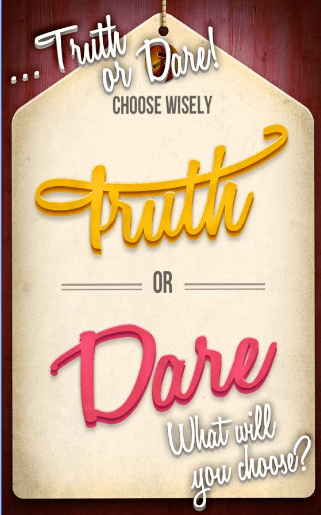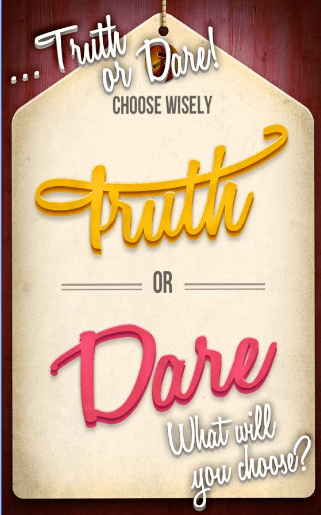 Downloads: 14 600 +
Customers rating: 
 (4.0 / 5)
Truth or Dare Dirty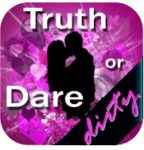 This game is ideal for those users who like to have fun parties or make noisy and funny meetings with friends. Thanks to Truth or Dare Dirty app you can cheer absolutely any company. The meaning of this game is that you can better know your friends or new acquaintances.
In order to be interesting, you need more than two players in the game. The essence of the game is that each of them chooses "truth" or "action". For example, the player chose the first option. Then he must answer absolutely any question that will be asked, and honestly. In the case of the choice of action, he will have to perform a given task. The app has two hundred crazy questions and funny dares.
This application is a universal database of tasks and questions. This is very convenient, as users do not have to think about how to come up with something original.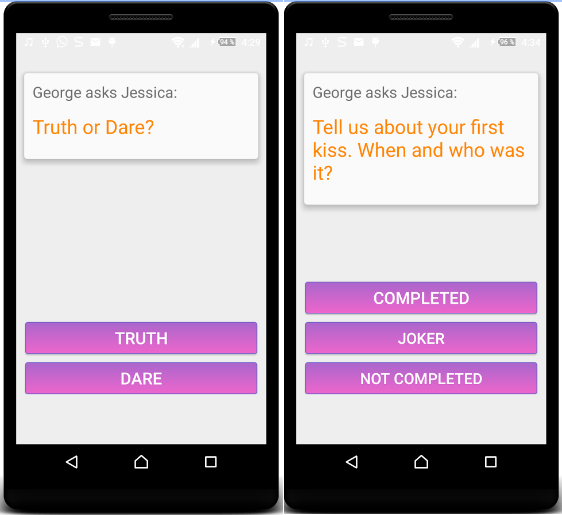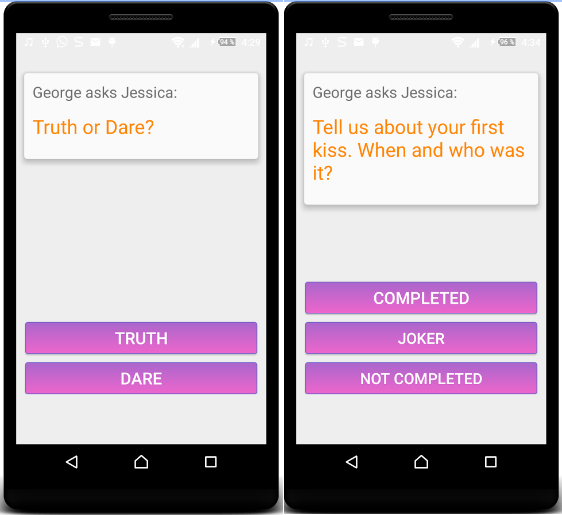 Downloads: 4 200 +
Customers rating: 
 (4.0/ 5)
Teen Truth or Dare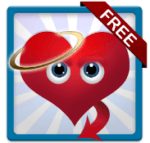 Teen Truth or Dare game is similar to the classic one. You are to answer fun questions or to do a crazy dare. No matter where you are or who you are with. You can play the game anywhere and in any company. There are absolutely no restrictions on this game.
As for the players – their number is unlimited. At least, two, otherwise it will not be so interesting to play. Each player has the right to choose "Truth" or "Action" as he wishes. If you chose "Truth", then you will need to read aloud the question that you will see on the screen, and then honestly answer it so that all other players will hear. If you are a daredevil and chose "Action", then, of course, first you need to read the task aloud yourself, and then do it exactly as written on the screen.
At the beginning of each game, you will be asked to add names of players to the list. After everyone who was not afraid to take part in the game, will be added, you can start the game.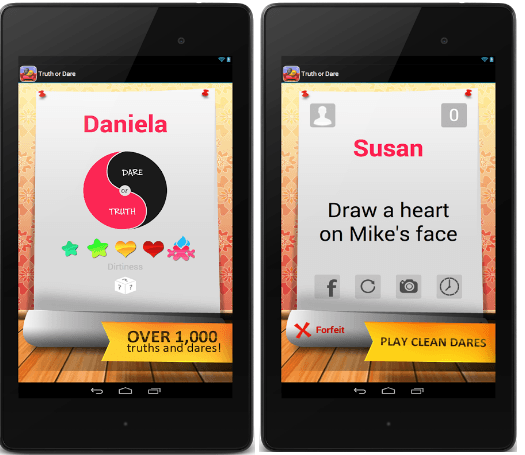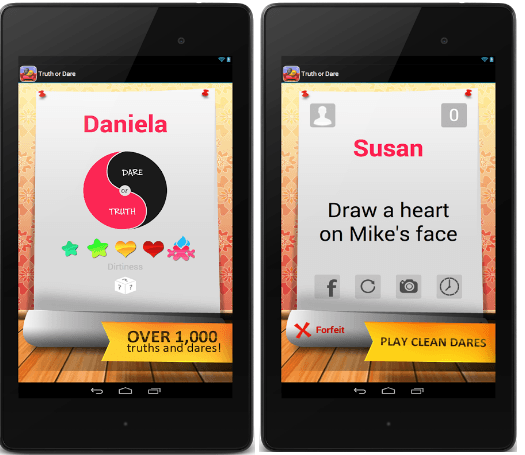 Downloads: 13 100 +
Customers rating: 
 (3.9 / 5)
Truth or Dare is a game known all over the world. It is the ideal game for those who want to become the soul of the company. Just install one of the offered variants on your smartphone or tablet, and be sure to play it when you do not have something to do!