For some people, the best video player for Android is any video player without ads and intrusive offers to subscribe to premium. For some, certain features, such as a video playlist manager, are important.
Therefore, when compiling the top apps for this article, we studied each popular video player for Android, compiled concise descriptions, and are ready to share with you a selection of nine noteworthy video playlist manager apps.
If you download videos from Instagram then take a look at our selection: 9 Free apps to download videos from Instagram.
VLC
VLC is a free cross-platform media player. The player is capable of playing videos of almost any format. It supports various types of subtitles, and even stylized subtitles are always displayed correctly. If necessary, you can easily play streaming videos from the Internet.
You can organize playlists directly in the application. VLC can also convert your media files between the formats that it supports. You can use it to make videos smaller for your mobile device, prepare files for playback by a device with specific requirements, or even extract audio from a clip.
If suddenly you are not satisfied with the sound of the movie or music, you can adjust the audio to your taste.
VLC can play videos from the point where the user finished watching. To do this, the player remembers the progress of playback in the last hundred files.
The application is stable and has a simple and straightforward interface. Files can be downloaded directly from cloud services such as Dropbox, OneDrive, and Google Drive. VLC can play records with multichannel audio. It's also possible to add tags to movies.
Downloads: 100000000 +
Customers rating:

(4.2 / 5)

You may also like: 11 Best Reverse Video Apps for Android & iOS
MX Player
MX Player supports a very large number of all kinds of video formats. This means that you don't have to convert your video into the format you want before loading it onto your smartphone or tablet memory card.
The player supports virtually all subtitle formats known today, which means you can safely download videos in their original form and watch them with subtitles. MX Player supports zooming, sound, brightness, and subtitle control.
When launched, it scans the memory for video files in it and gives a list structured by folders. It's very convenient, no need to show the path to the video itself. All videos appear here: taken on the phone camera, sent via messenger, and recorded on the SD card.
Go to the folder you want, and select the video. It will load automatically and start playing from where you finished watching it last time. Respectively, if you haven't started the video, it will start from the beginning. There is nothing complicated about it.
In fact, there is a paid version. How is it different? Nothing, it just doesn't have annoying advertising. It should be noted that even in the free version of the player advertising appears only when the Internet connection and is shown only if the video is not running, so in fact, it doesn't interfere.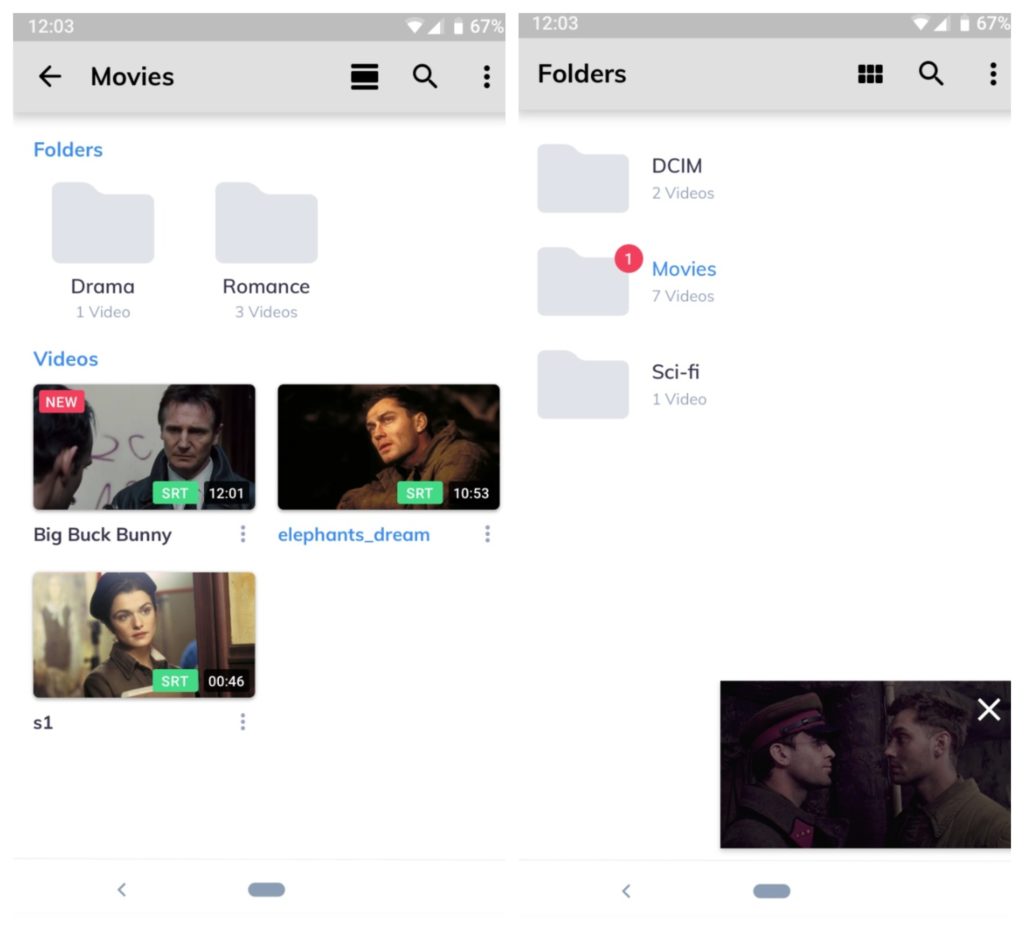 Downloads: 1000000000 +
Customers rating:

(4.5 / 5)

KMPlayer
KMplayer is capable of playing any format. You can easily create video and music playlists with it. The player supports playback of online video from the link.
KMPlayer has a built-in full-featured sound normalizer, which can come in handy when watching movies at night when the harsh sound can disturb someone.
The design can be customized as desired. The color scheme of the already selected cover also changes – twenty-eight different options! You can find hundreds of covers on the Internet. To add a new cover, you just need to move the downloaded cover file to the appropriate folder in the settings.
In the player, you can view subtitles. It's possible to adjust the video to improve the quality of the image. You can also zoom in and out of movie scenes.
The only disadvantage is advertising, which will bother you at the end of the video (several banner ads). To completely disable ads, you need to prohibit the program to access the Internet.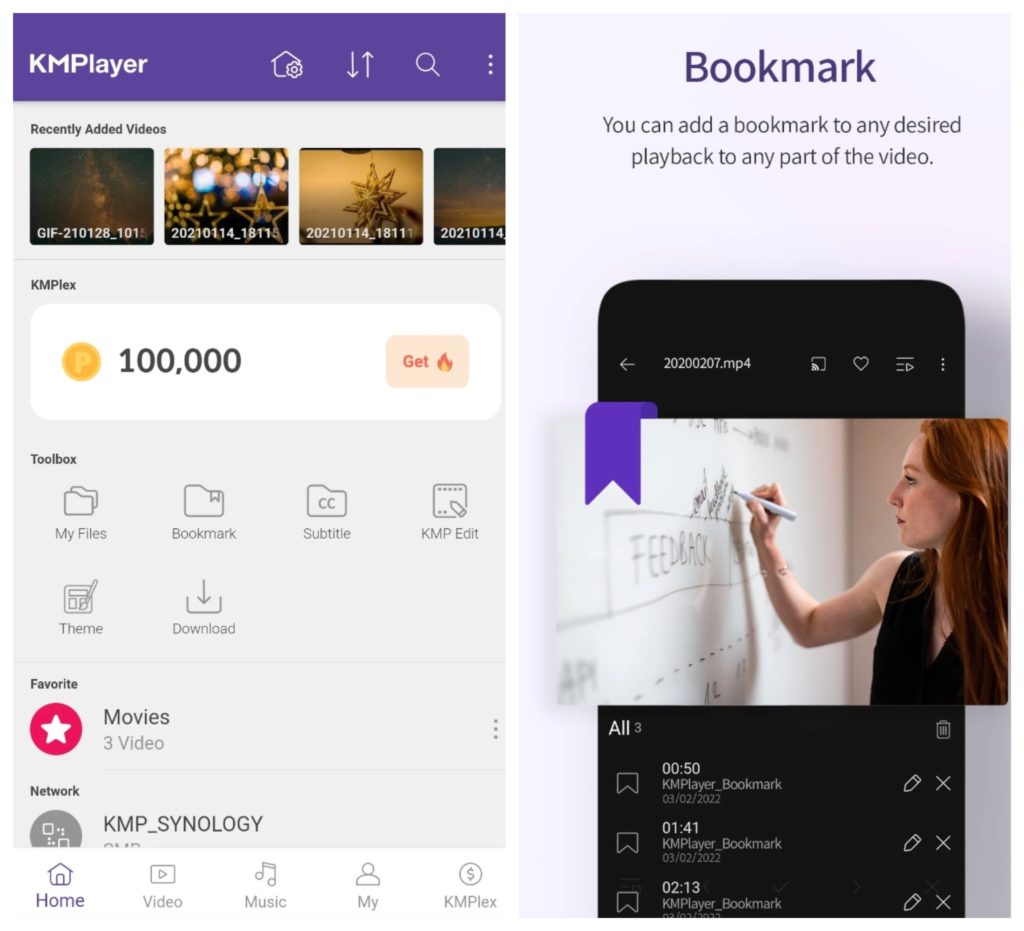 Downloads: 10000000 +
Customers rating:

(3.9 / 5)

PLAYit
PLAYit is a versatile video and music player. Quickly search for the songs you need by artist, genre, year of release, and other parameters, thus immediately eliminating unnecessary music or useless videos.
All videos are in high-quality format, so you won't notice the distorted picture when you watch them, because there simply won't be any. You can hide your sensitive data in your personal folder and protect your privacy.
Special praise for the fact that the subtitles are applied directly to the picture (in many applications for some unknown reason the subtitles are shoved beyond the image, so you have to watch the movie, not in full screen).
Here, you can create your own playlists for easy viewing of your favorite and needed videos.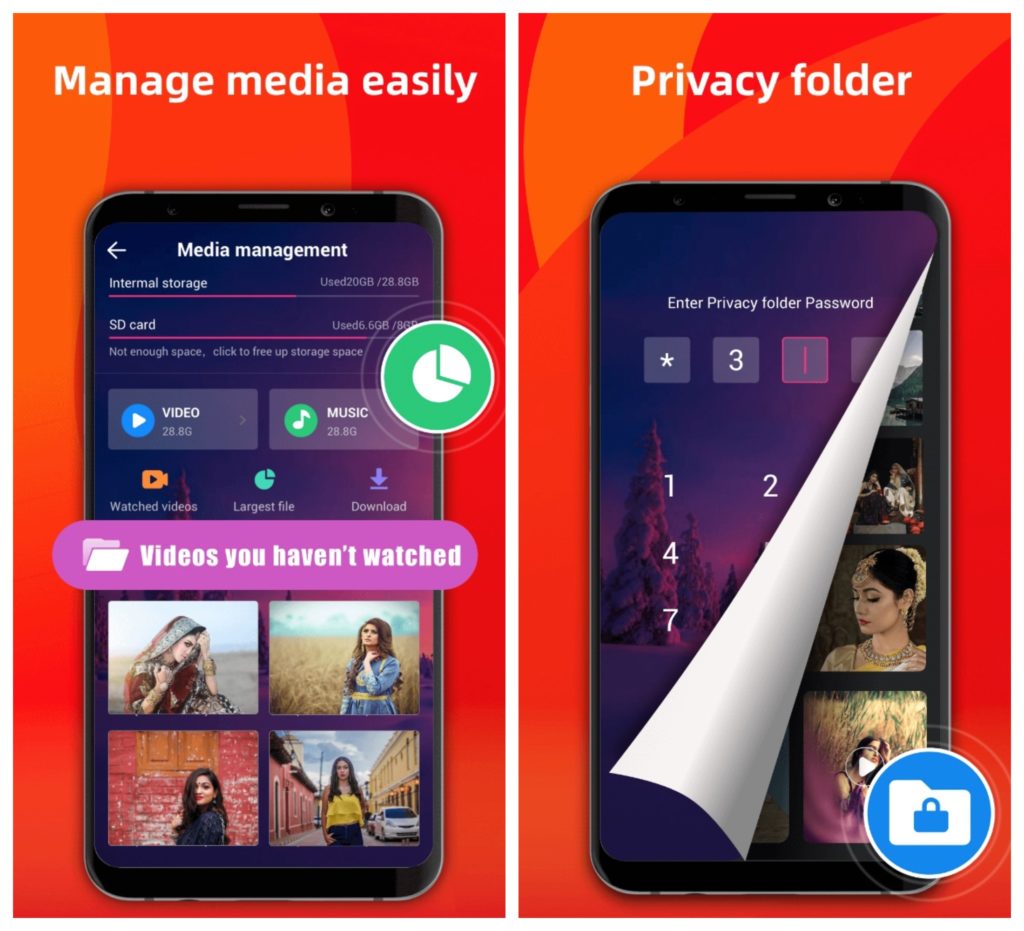 Downloads: 100000000 +
Customers rating:

(4.7 / 5)

Plex
Plex lets you watch videos and movies from your media server right on your mobile device. Create your own collection of your favorites and enjoy them whenever you want.
With the Plex app, you'll have thousands of free movies, TV shows, and music videos, as well as access to various web shows and online news and documentaries.
Broaden your horizons and have fun in front of your mobile screen. A large number of filters will help you find the content you want as quickly as possible.
Plex app features:
Hundreds of thousands of free movies of different genres, sports, and educational TV shows.
User-friendly interface.
Quick video or audio search with multiple filters.
High quality of data transmission.
Regular content updates and additions.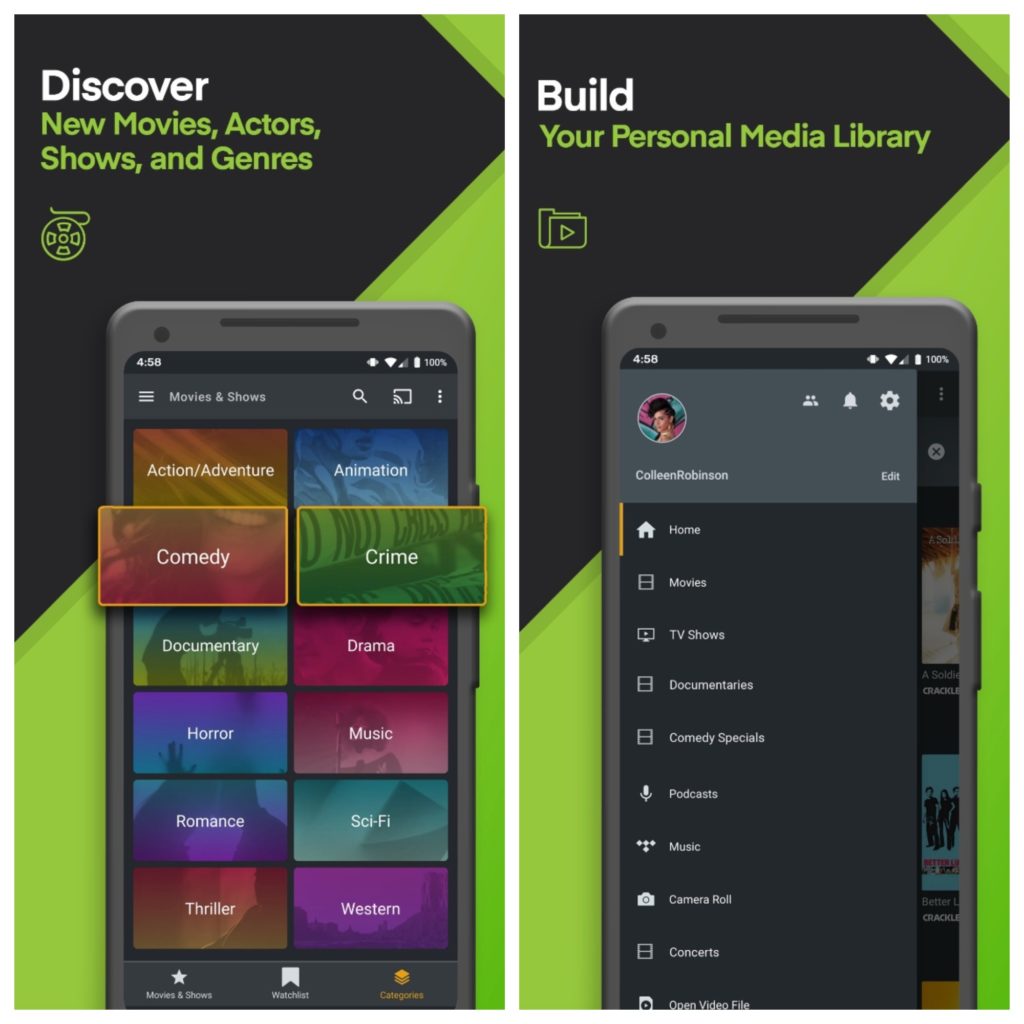 Downloads: 10000000 +
Customers rating:

(3.8 / 5)

You may also like: 9 Best Video Compression Apps for Android
Video Player All Format (XPlayer)
Yes, such a standard and unoriginal application name are sometimes associated with a low-quality product. But in this case, the video player is excellent. However, the developer mentions the XPlayer designation in the description. 50 million downloads in the Play Market isn't bad, right?
The player can play videos in the background and change the playback speed. Automatically remembers the moment when viewing stopped. Also, you'll be pleased with the ability to download subtitles directly in the application itself.
Not only does it support all formats, but it's also a professional tool that can easily play videos in 4K resolution. I like the fact that it's easy to find a folder with the desired content. The application has a powerful security system to protect your files if another person uses it. It's absolutely free.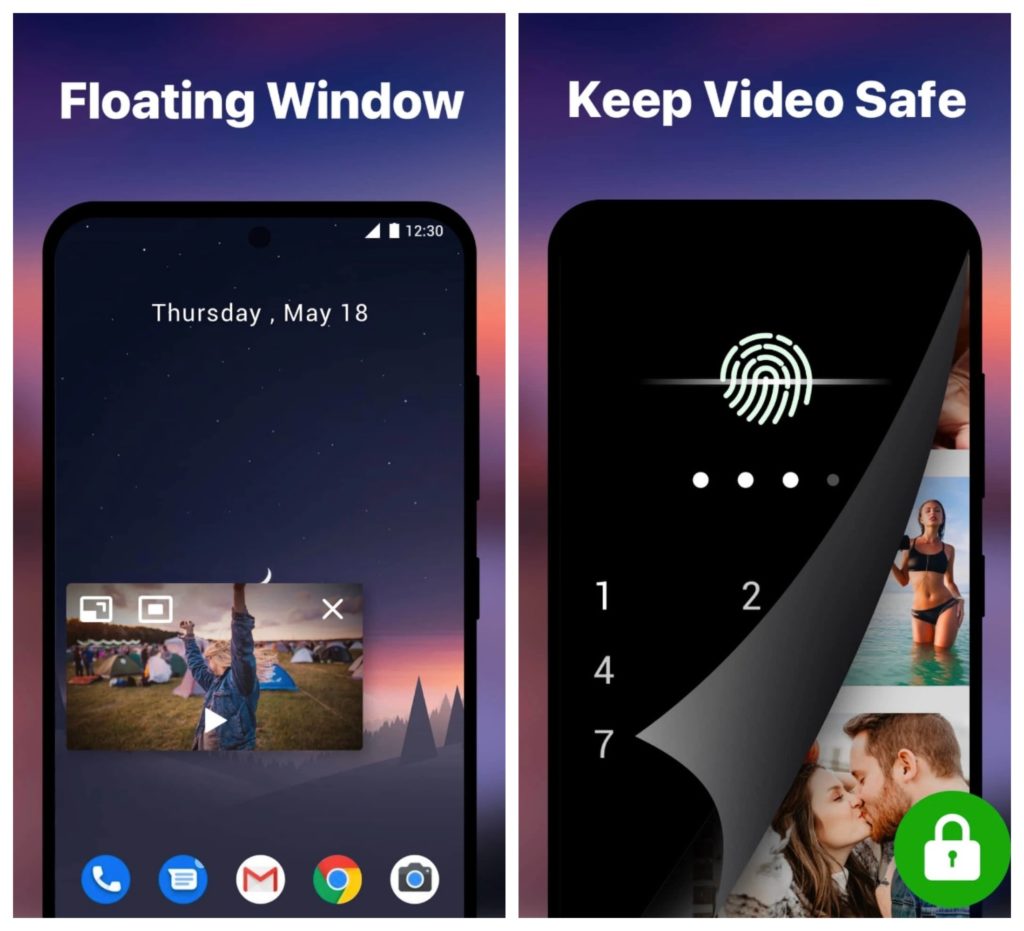 Downloads: 10000000 +
Customers rating:

(4.8 / 5)

FX Player
Many users call FX Player the best player for Android. Such an opinion is not unreasonable. The program supports numerous extensions, has a simple interface, and has the ability to play high-quality 4K video. If necessary, you can resize the window.
It's a good manager of all your videos on your phone. Everything is stored in one place. All videos, internal/external memory, and videos taken by the camera.
The developers of FX Player have paid great attention to privacy. Videos can be hidden from prying eyes. It's enough to create a playlist, protected by a strong password. The owner of the device will be sure – no one will watch the video without permission.
This video player has a mobile-optimized interface and provides excellent performance in both local and network streaming environments.
FX Player supports most video and audio formats. In addition, videos with subtitles can be streamed to the TV through Chromecast.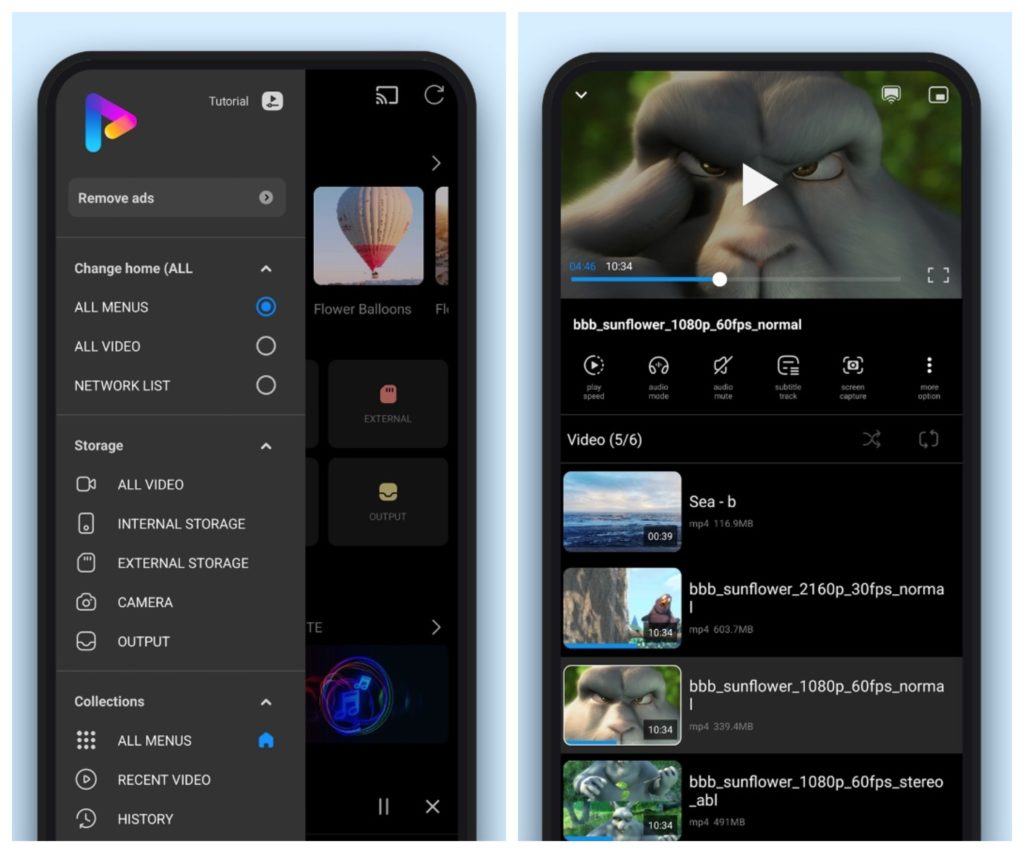 Downloads: 5000000 +
Customers rating:

(4.5 / 5)

Video Player All Format
A free application, but there is a paid version with extended functionality. It has an attractive and beautiful design. Naturally, it supports all video file formats mkv, mp4, m4v, avi, and many others.
In addition to the basic features of the player (start from the last place, adjust brightness, and zoom), there is the ability to make screenshots and a video editor. You can turn video into mp3, and cut a piece of video or audio, something you rarely see in a player at all. In general, it's a convenient file manager with additional functions.
It remembers the last place where you finished watching the movie or video. Like the previous one, protects your files from being viewed and deleted by others. From the pluses, I can highlight the ability to delete viewed files directly from the player and a lot of flexible settings.
Unfortunately, like many free applications, it has ads built in, which prevents you from using the video player. However, there are no full-screen pop-up ads, it's at the bottom of the screen line.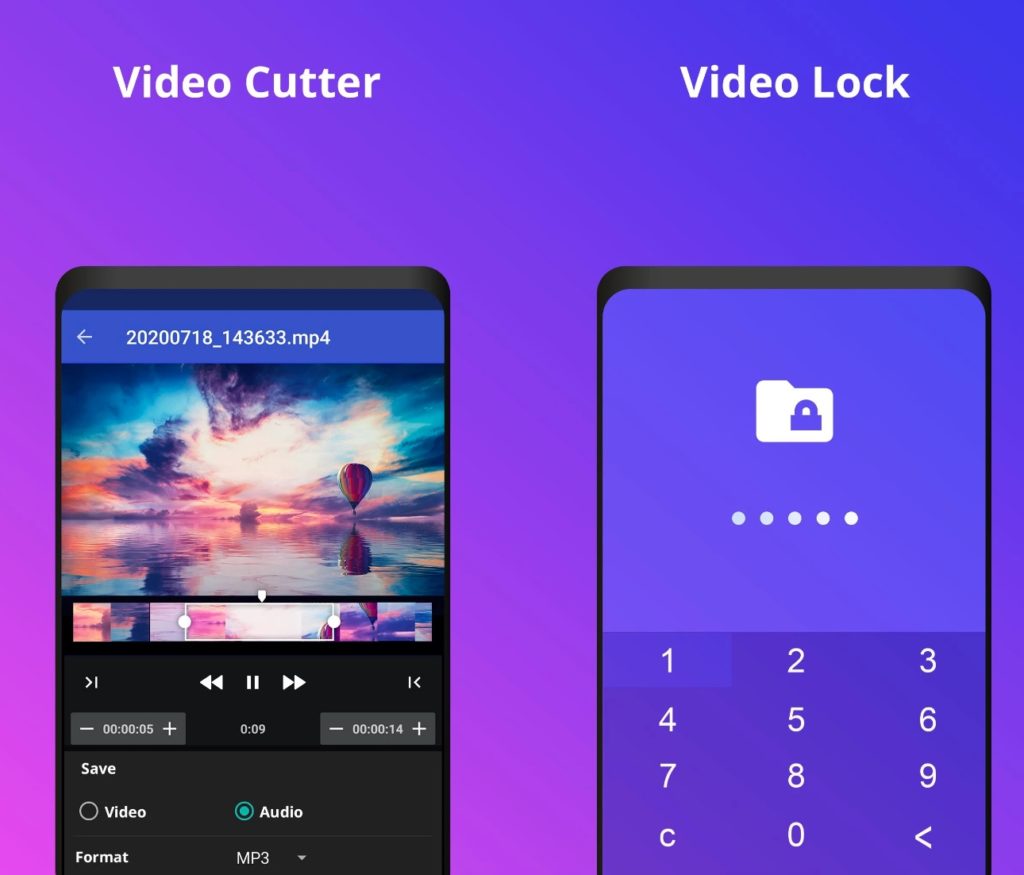 Downloads: 50000000 +
Customers rating:

(4.9 / 5)

You may also like: 11 Best Photo & Video Recovery Apps for Android in 2022
PlayerXtreme
A video player that reads all existing formats. At least, the developers declare support for MKV, MP4, AVI, WMV, MOV, and 40+ more varieties of multimedia files.
Very smoothly and without buffering plays 4K Ultra HD, of course, in the presence of sufficient reserve of hardware power in the device. Original feature: easily adjustable audio delay – for wireless speakers and headphones – and subtitles.
Here, you can easily organize all your video files in a beautiful poster format. Repeat and shuffle videos to watch videos on repeat.
In general, it's quite a powerful and fast video player. Wide range of supported media formats, including rare video resolutions and clips taken on older cell phones.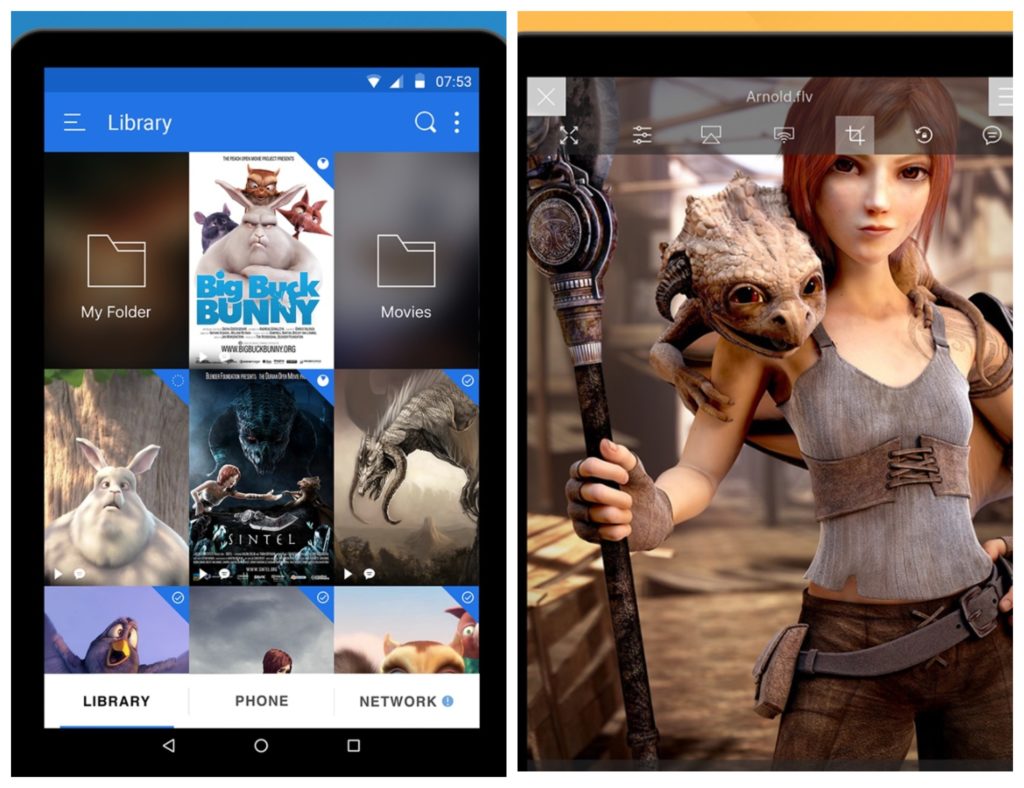 Downloads: 500000 +
Customers rating:

(3.8 / 5)