What should you do if you need to find a close friend, an old friend, or an old acquaintance, but his/her profile just doesn't exist in a particular social network?
It's not difficult, but if you type "Search by name" or "Find a friend by the nickname" into Google, there are many services for this kind of query. However, most of them aren't convenient or not very useful for users. Therefore, it's worth using a proven service that has a high rating among users. For example, the applications in our list are ideal for this task.
Then, if you know a person's profile, you can spy on them discreetly using the following apps: 6 Best Instagram Private Profile Viewer Apps
Photo Sherlock
You can search for the right person in social networks in different ways (by name and surname, place of residence, geo-tags, age, and other relevant descriptors).
If you already have a picture of the person, you can use the power of the Photo Sherlock application which can be of great help in our search. You just need to upload photos from your gallery or camera.
The app can be used for a variety of purposes (finding clones, identifying fakes, searching for products and clothes, etc.). But the main function of our review is to search for a person on social networks by photo.
Many people say that you can't find a person from a photo on social networks. However, everything works fine in the app, you just have to spend a little more time searching sometimes.
This app, by the way, gives a great and simple opportunity to unmask a real con man with a few pictures. Timely and quick! Keep in mind if you need to check a particular person for honesty.
Pros:
Simple interface;
Searching by photos and other images.
Cons:
The image may not load at the first attempt;
In some cases, the accuracy leaves a lot to be desired.
The app itself is free, but you can turn off annoying ads for a fee.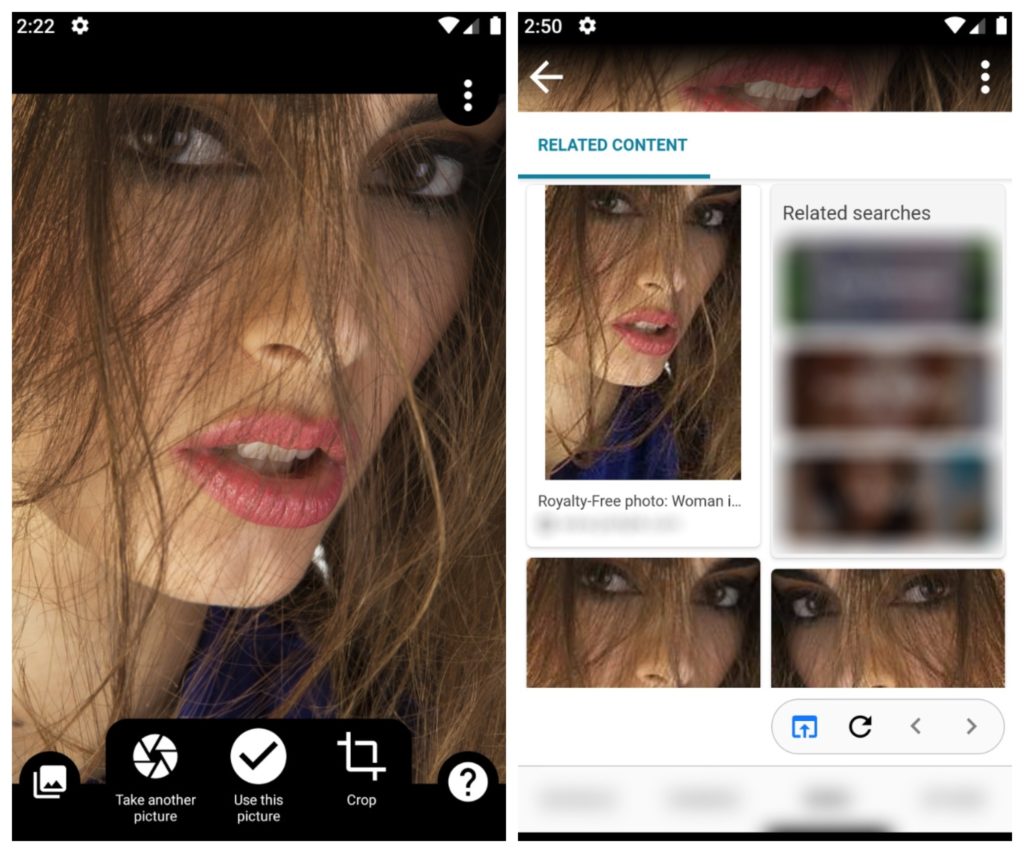 Downloads: 1000000 +
Customers rating:

(4.3 / 5)

You may also like: 9 Apps To Fake Instagram Direct Messages
Reverse Image Search (Multi-Engines)
An application is useful for finding people by photo or checking the source of an image, photo, or meme.
Reverse Image Search searches for similar photos using multiple search engines. The image can be selected from the gallery or you can take a photo directly from the app.
You can use the app to search not only for people in social networks or picture sources but also for images of similar products available for purchase.
Before you start searching, the photo can be processed directly in the app with a simple graphic editor.
Pros:
Simple interface;
Not only search for photos but also for different products.
Cons:
The accuracy of the search is dependent on the image.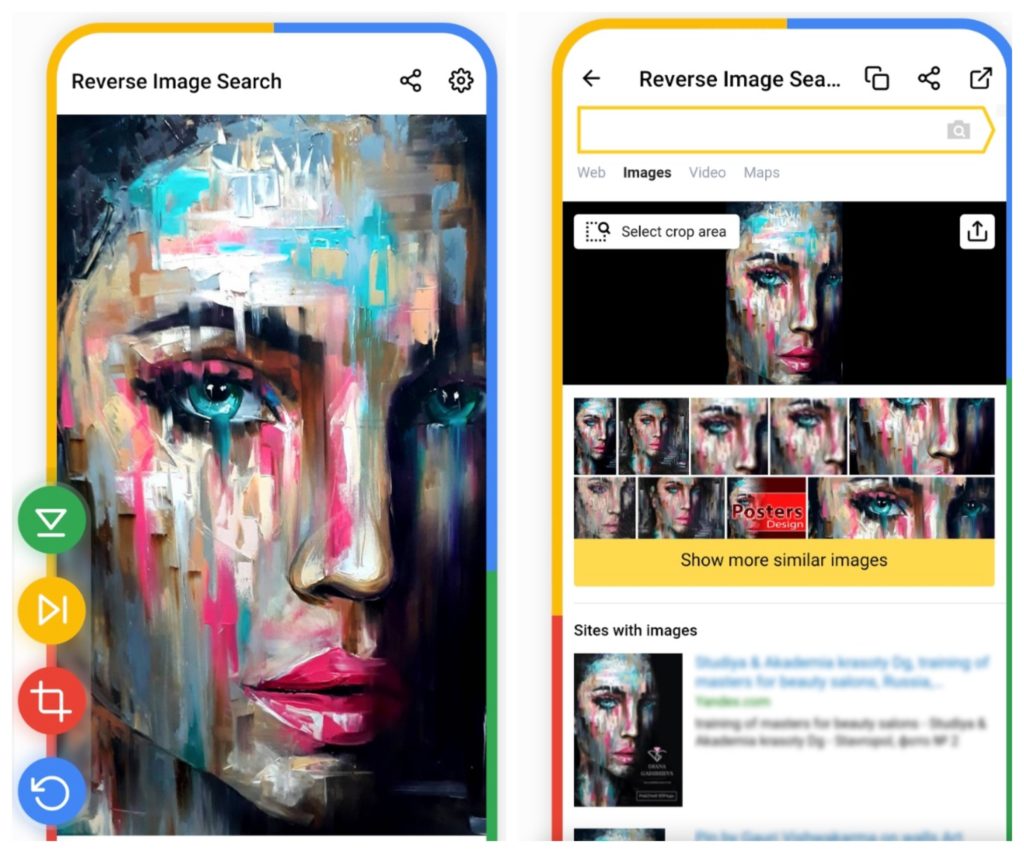 Downloads: 1000000 +
Customers rating:

(4.1 / 5)

SNF
If you are interested in a person but can't find him or her on social networks on your own, you can try Social Network Finder.
The app will collect and provide you with accurate information about the person. But what do you need to do?
The only thing you need to know about the person is his/her full name. The report will include not only the social networks a person is registered in but also his phone numbers, location, comments, aliases, etc.
Pros:
User-friendly interface
Free to sign up;
Quickly find the information you need about a person.
Cons:
You need to pay for a report;
There are many results, so you have to filter the information given.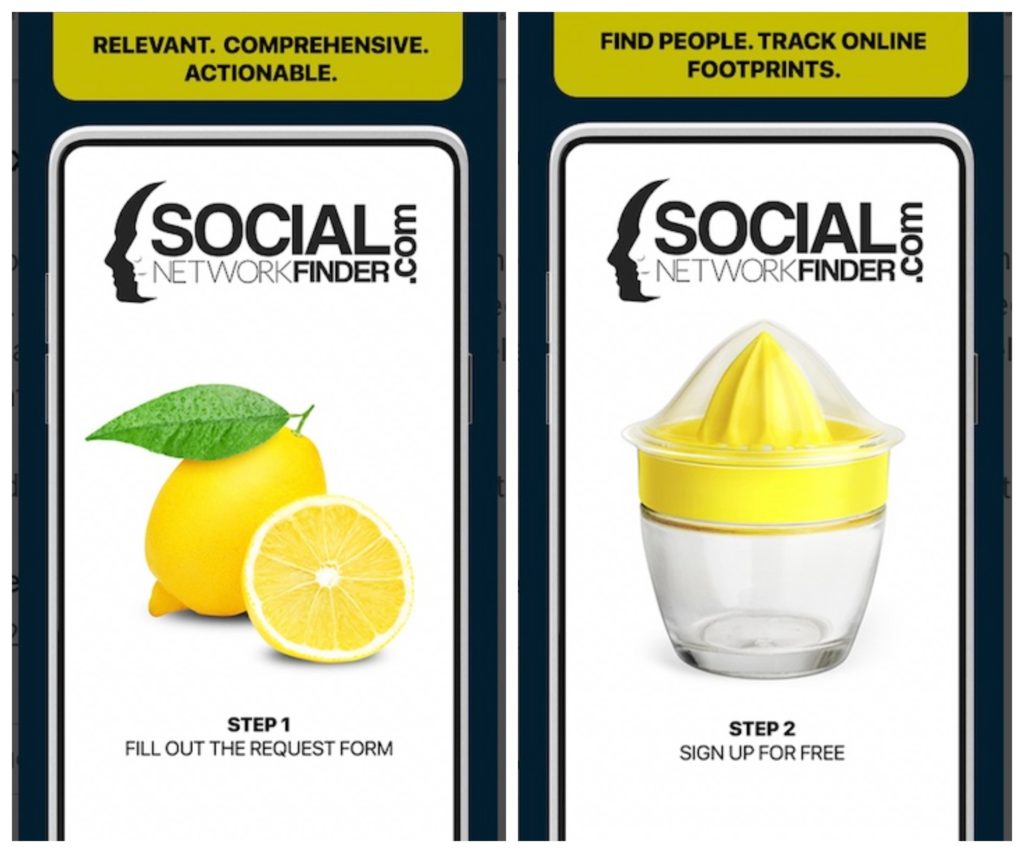 Downloads: 50000 +
Customers rating:

(3 / 5)

You may also like: 7 Best Fake Text Conversation Apps
Poirot – Username search
Poirot is an app for Android users that allows you to search for a person just by nickname or username.
All you have to do is enter a certain username to search for all sorts of accounts. When the search is complete, you will see the results of your search, both on websites and on social networks.
And now you can just click on the desired result and you will go straight to the person's profile.
Pros:
Easy to use;
Free to download.
Cons:
Search accuracy is not always high.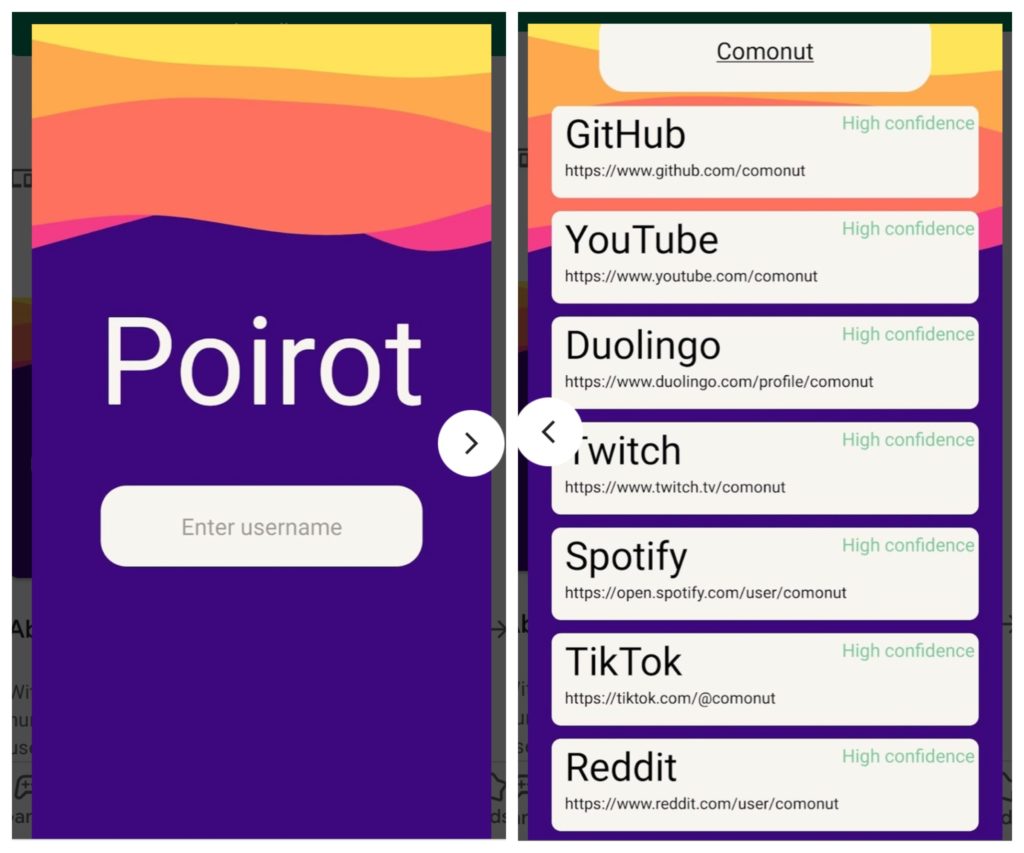 Downloads: 10000 +
Customers rating:

(4 / 5)

You may also like: 9 Best Fake Number Apps
CamFind
The Camfind app is designed specifically for mobile devices. It can be used to find people from photos on Twitter, Facebook, and other social networks. It uses CBIR technology to analyze composition, shape, texture, color, and other parameters.
The software is specialized in visual pattern recognition and can offer a selection of images that are similar to your photo.
The application is really positioned as an Internet image search. In fact, according to users, after processing the data, it can output just text describing what's in the picture and search through a verbal description.
Pros:
Cons:
Takes a long time to upload a photo and gives obvious answers;
May prove completely useless while searching peoples' social media.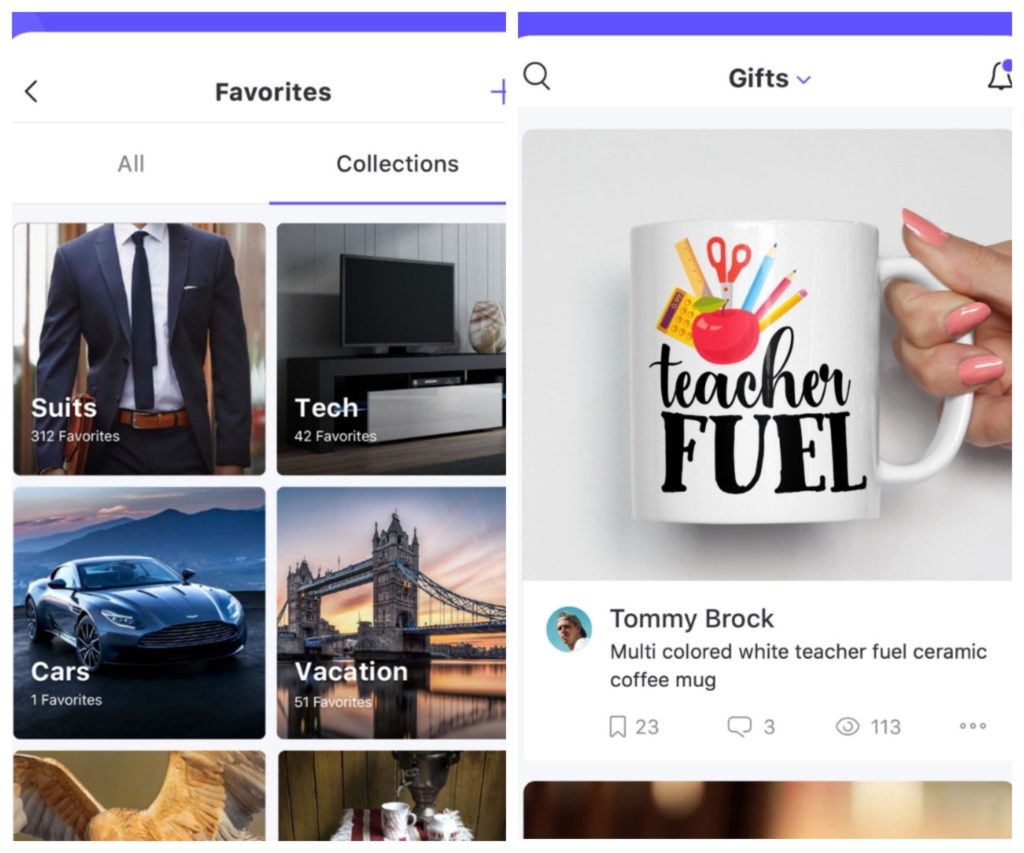 Downloads: 5000000 +
Customers rating:

(2.2 / 5)