Gambling can be a thrilling pastime, but it's important to exercise caution and self-control. It can quickly become an addiction that leads to severe consequences, including financial ruin and relationship problems.
Lucky for you, we've searched the web to find the best block online gambling apps for Android you could try. These apps help you take control of your online gambling habits and focus on the important things in life.
You'll get to block gambling apps and sites and even lock your phone for some time to avoid the urge to play. These apps will assure you'll kick that bad habit and get back to enjoying your screen time without the risk of losing your hard-earned cash. Let's get into it!
Gamban
This app is here to help you overcome gambling addiction. Its main goal is to protect you from the harmful effects of online gambling. Working seamlessly across all platforms, the app blocks access to more than 55K websites and apps, effectively eliminating the temptation to gamble.
The app puts you in control of your online experience. The installation process is quick and easy, so you can enjoy peace of mind in just a few minutes. You can use it across multiple devices to protect your friends and fam, too.
It's a non-intrusive piece of software that doesn't require any special skills or knowledge to use. It's fully transparent and lets you focus on what you love to do online without worrying about the dangers of online gambling.
Above that, the app comes with a host of useful resources to help you stay informed on the ways to cope with gambling addiction. And perhaps best of all, you'll have access to live technical support whenever you need it. The app has a paid version, but you can use it for free for a week.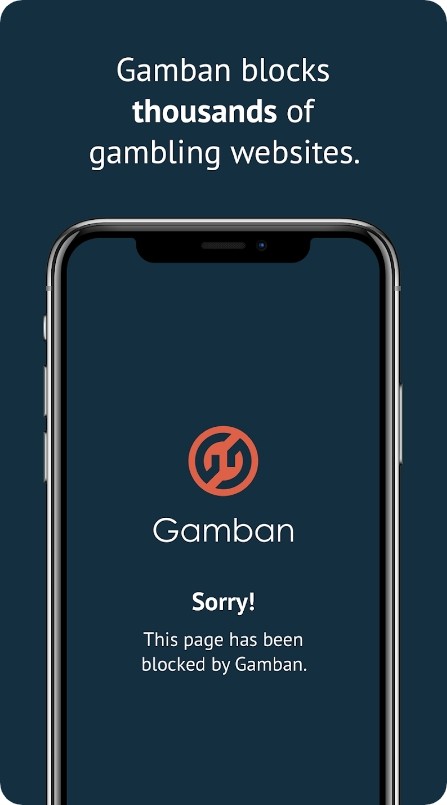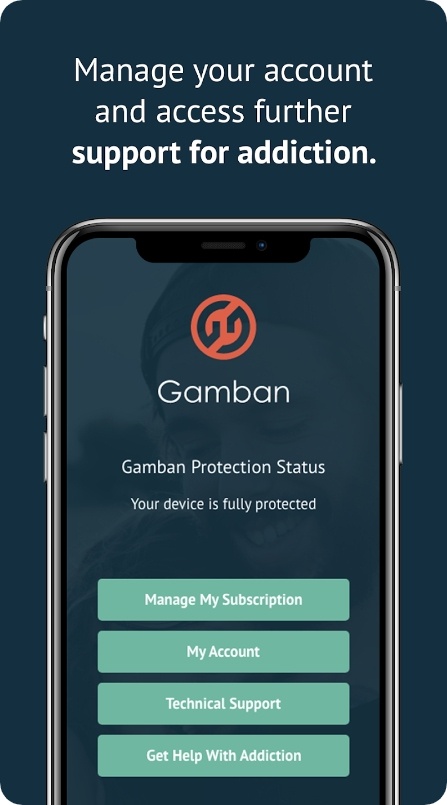 Downloads: 50K+

You may also like: How To Put Apps To Sleep
Gambling / Betting Blocker
Battling constant urges to gamble or bet? This app is here to help. It is an absolute lifesaver, helping you to steer clear of over 2000 gambling sites, as well as 5K apps that you may encounter. It makes sure you're all the way protected and won't come across a casino app by accident.
And one of the most useful things is that the app doesn't slow down your browsing exp in the slightest. Thus, you can have peace of mind knowing that your phone is running at full speed while the app does its job.
And if you ever find yourself feeling the urge to gamble or bet, you can simply block yourself from using your phone, preventing access to those pesky sites and apps. In case there are any other sites or apps that the app missed, you can count on their online support to help you take care of it.
Plus, with the PIN-protected uninstallation, you can let someone you trust enter the code to prevent any sudden or impulsive attempts at uninstallation. The app discreetly appears as "GGG", so no one will know what it is unless you tell them.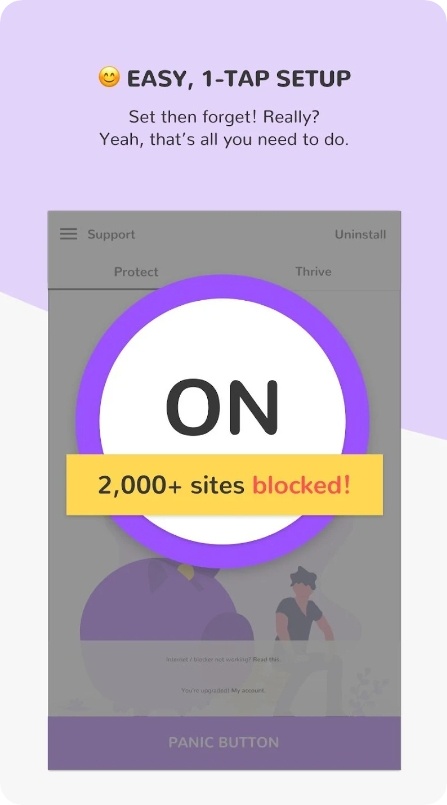 Downloads: 10K+

Bettor Time Gambling Control
Do you ever feel like losing control of your gambling habits? Or do you find yourself spending more time playing on gambling apps than you intended to? Well, make sure to get this app then. It's here to help you understand our habits, and it lets you do it while staying completely anonymous.
It's all about making positive changes for a healthier lifestyle. The app does not collect or store any personal info of yours. Your data is completely device-specific, so you can rest easy knowing your personal information is kept private.
Once you input your expected gambling app usage, the app will help you compare your actual usage to your expectations. You can even see your most frequently used gambling apps. And if you're feeling productive, you can input and track how you felt about your gambling each day to see any trends.
But wait, there's more! The app has three blocking options that can help you limit access to casino apps and sites. You can even chart your app opens, time in apps, and the device unlocks over a range of periods.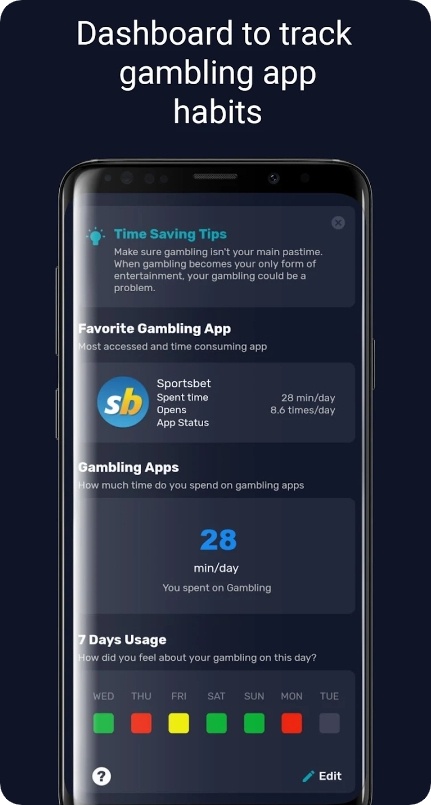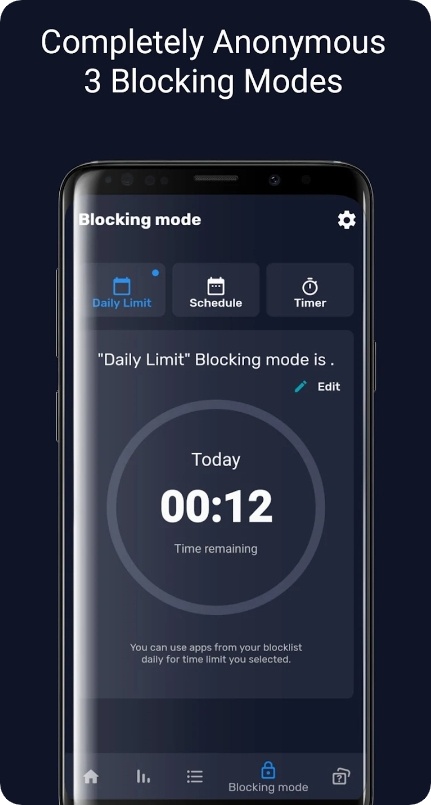 Downloads: 10K+

Check also: 9 Best Apps to Hide Apps
Block Apps & Sites
Although this app is not specifically made for overcoming your addiction, it sure does help in curbing distracting habits. You'll get to select a group of apps to block and make a customized schedule when these apps will be forbidden.
And the best part? An active block cannot be disabled during the scheduled time, guaranteeing that you won't fall into the trap of procrastination. It even lets you modify the block to a specific period.
There's also a tool that lets you limit daily usage of certain apps. And once you got to the limit, the apps will be plugged in for the rest of the day. You can even customize the limits per day of the week!
Above that, you'll get to regulate the strictness of each block. With strict mode enabled, you won't be able to pause or modify an active restriction unless you reboot your device. And if you think that's too easy, you can even deter a reboot by stopping the limitations in the app's settings! This tool makes sure that you have no way to bypass the blocks.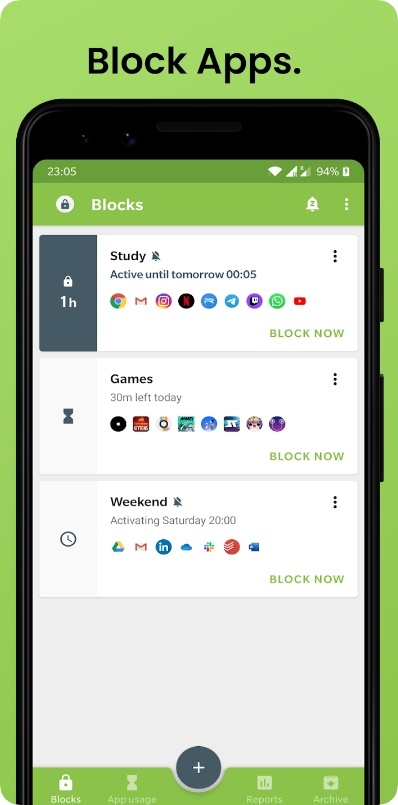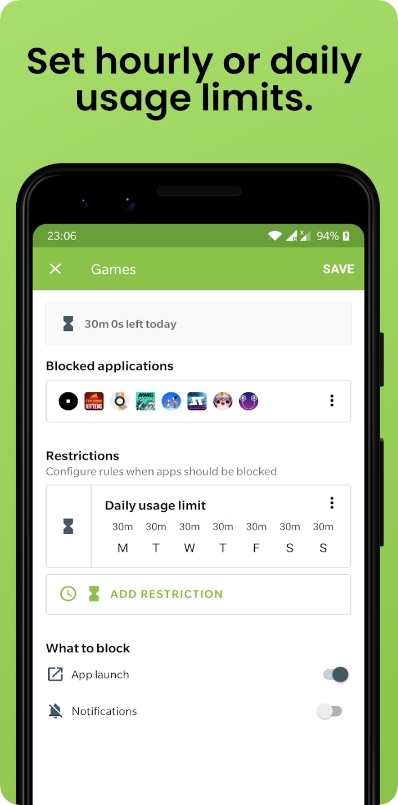 Downloads: 500K+
Customers rating:

(4.1 / 5)

AppBlock
This app is here to keep you focused and in control. It's not made to stop entry to gambling sites specifically, but it can surely do that (and much more, really). The app covers an ultimate blocking tool that can keep you away from the temptations of online gambling.
Just add all the gambling sites to the list, and you're good to go. You can easily find the list of such apps online, which makes it even easier. And the best part is you can adjust a timer to limit your mobile usage, ensuring you're making the most of your off time. It also has a screen time tracker, giving you stats on your mobile usage and ensuring you remain productive.
And if you want to make sure you're getting some quality time away from your phone, set a screen time tracker limit during your off-time, and organize your time better! For those who need a little more help in the self-control department, there's a strict mode option that'll seriously up your productivity game! The app keeps you focused and helps you efficiently use your time.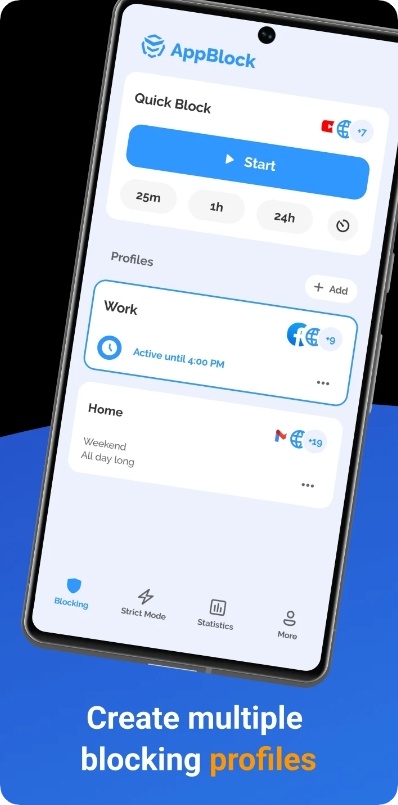 Downloads: 1M+
Customers rating:

(4.6 / 5)

You may also check: 9 Best Ad Blocker Apps
BetQuit
To wrap up, there's an app that will ensure your online safety and help you get responsible with gambling. The app will keep you safe from the temptation of gambling and protect you from the countless gambling websites lurking around the internet.
The app has a huge database of gambling sites from all over the globe. It is perfect for those who want to avoid emptying their bank accs with just a few clicks. The installation process was straightforward and there's a guide to help with that if needed.
The best part is that it's not just a filtering tool but also a complete browser with all the necessary tools, so you don't have to compromise on usability. You'll also be pleasantly surprised by the app lock instrument. It lets you block other browsers and apps that are gambling-related, and therefore save time and effort in the long run.
You can specify the list and adjust the strictness as needed. This is a fantastic feature for anyone who struggles with impulse control or wants to limit their screen time. The app is free, but some tools are for pro members only.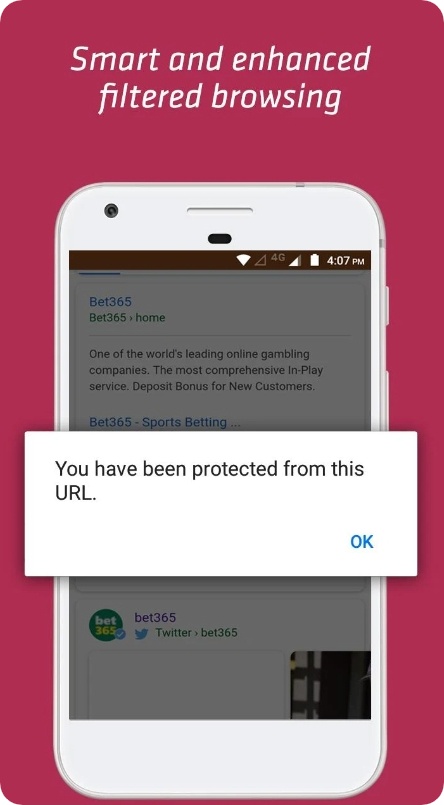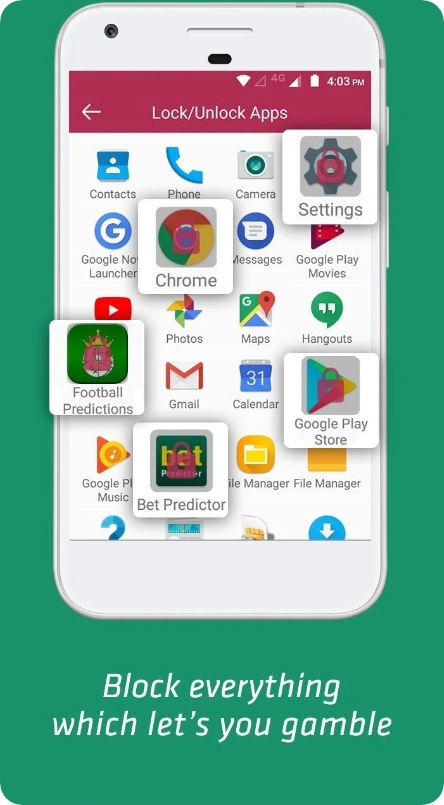 Downloads: 5K+