There are many messaging apps that allow group chats. In fact, as far as we know, almost all of them are suitable for family chats. They will help you stay in touch with your children and other relatives at all times, plan weekends and special events together.
So, if all you need is family group messaging, we can recommend our list of the best family chat apps.
Also, did you know about the option to change the chat background? This is a cool feature that personalizes your chats. Check here for apps that can do this.
JusTalk
JuTalk messenger – free, high-quality video and audio communication for private and group conversations on mobile. Bright, fun, yet secure and reliable communication software for families. It will beat out many competitors for a set of features and ease of use.
Record of a conversation, games, sending stickers, photos, change of a background on a video and other possibilities during a voice call or a video call.
Send a variety of data in text chat. Audio tracks, videos, location coordinates, animations (GIF), stickers and other files can be sent separately or added to a text message.
Messenger allows you to create a huge variety of groups for voice communication and video chats. Any format – a debate with colleagues, a warm chat with friends, a meeting with distant relatives, etc. One group can have up to 16 users.
The developers guarantee a clear picture and excellent sound. The group call control system is the simplest. It includes all necessary commands: switching on/off sound, locking and deleting participants in chat, screen zooming, simultaneous distribution of images, videos, text messages.
Live video chat. Great addition to voice call. You can share your highlights with friends, relatives: your chat partners will watch your live broadcast from the mobile phone.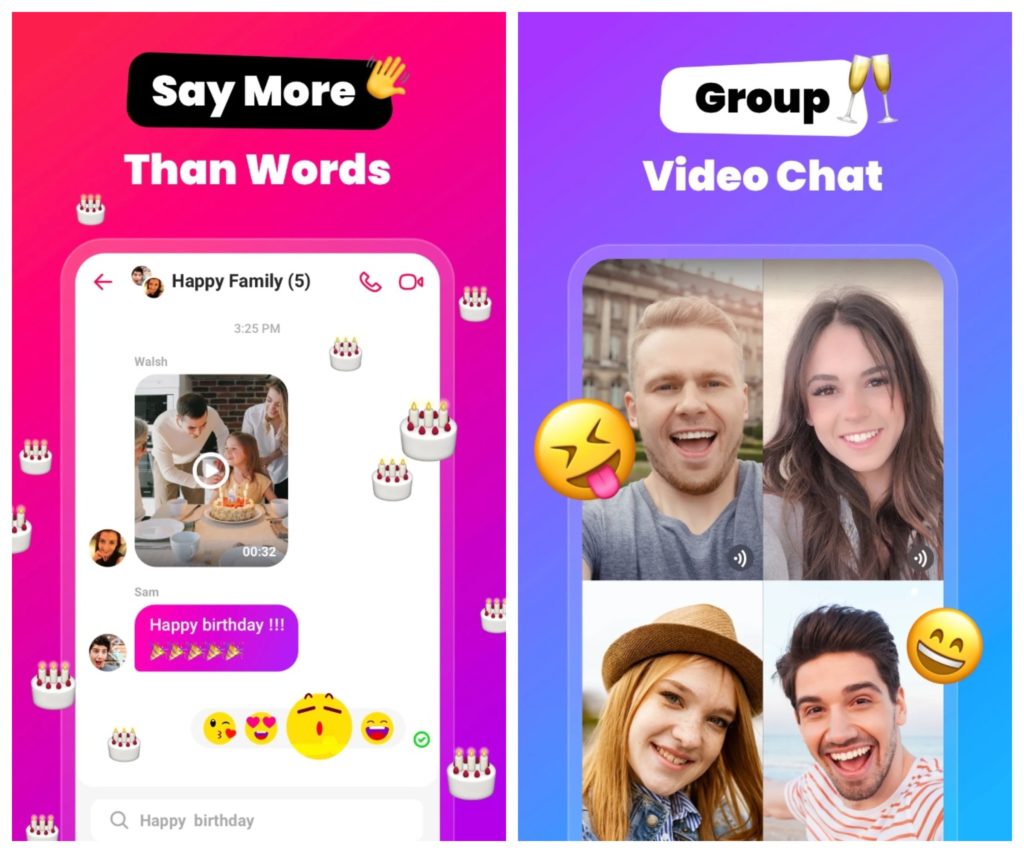 Downloads: 10000000 +
Customers rating:

(4.4 / 5)

You may also like: 9 Best Instant Messaging Apps for Android
JusTalk Kids
JusTalk Kids is a separate, special distribution of the JusTalk messenger for children and adults who prefer safe online communication. It's supplied separately by the developers.
Features of JusTalk Kids and differences from the standard version:
Adapted for children from 3 years old. It's positioned as a communication tool with friends and parents, as an educational software tool;
has a simplified interface;
provides a safe online environment for young users;
registration is recommended together with parents, no mobile number is required – through the installation of an ID;
no banner ads;
parental control functions: mum and dad, guardians of the child can control their child's activity in the messenger profile through a special access code;
parents have commands to delete, block contacts in their child's account at any time;
an arsenal of interesting functions in interactive mode: drawings, casual games, photo sharing, adding stickers and smiley icons, recording video and audio.
Just Talk is the original solution for online communication. It's also a great way to introduce your child to the world of instant messengers. The application offers all the features required for comfortable online communication with a decent audio and video quality.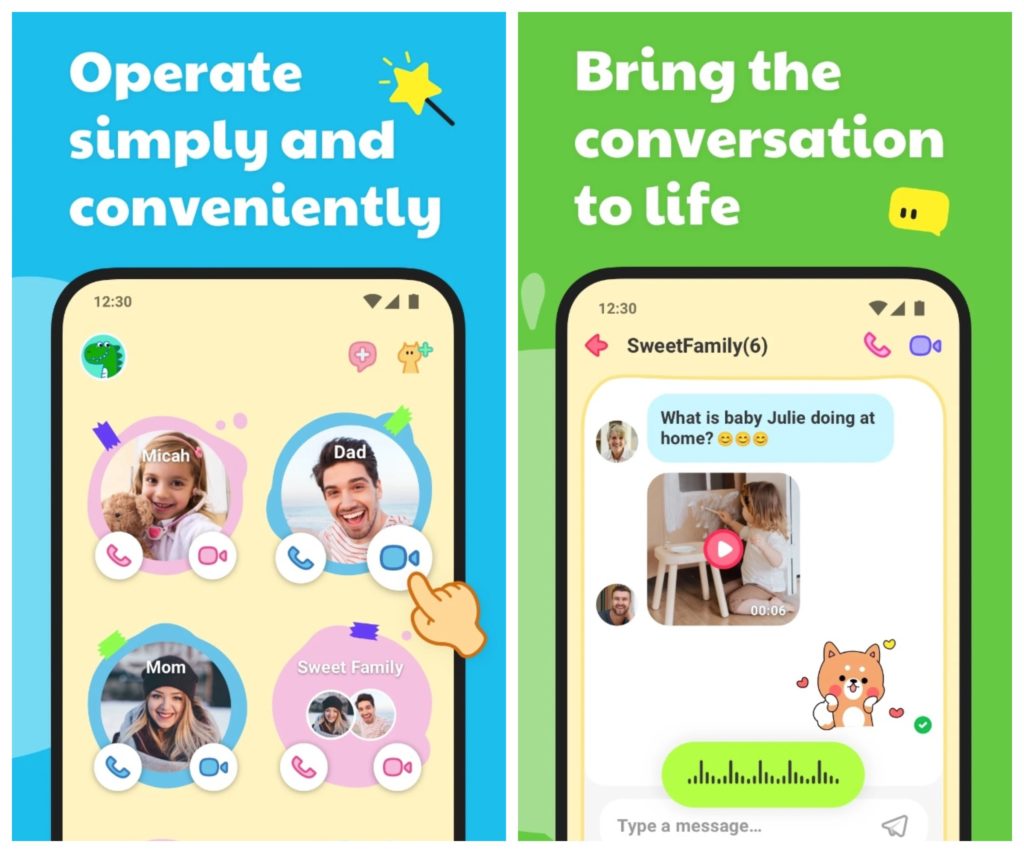 Downloads: 1000000 +
Customers rating:

(3.6 / 5)

GroupMe
GroupMe is a new communication app that allows you to be in constant contact with friends, acquaintances and family members on your Android smartphone.
You'll be able to chat in group chats, exchange messages and photos, send a link to the group to other users to join it and much more.
Add your device number to the system, confirm registration and synchronise your contact list with the app by filling in a simple form or using your Facebook account.
Convenient app, multiplatform is a separate huge plus. On PCs, smartphones and consoles, you're always in touch.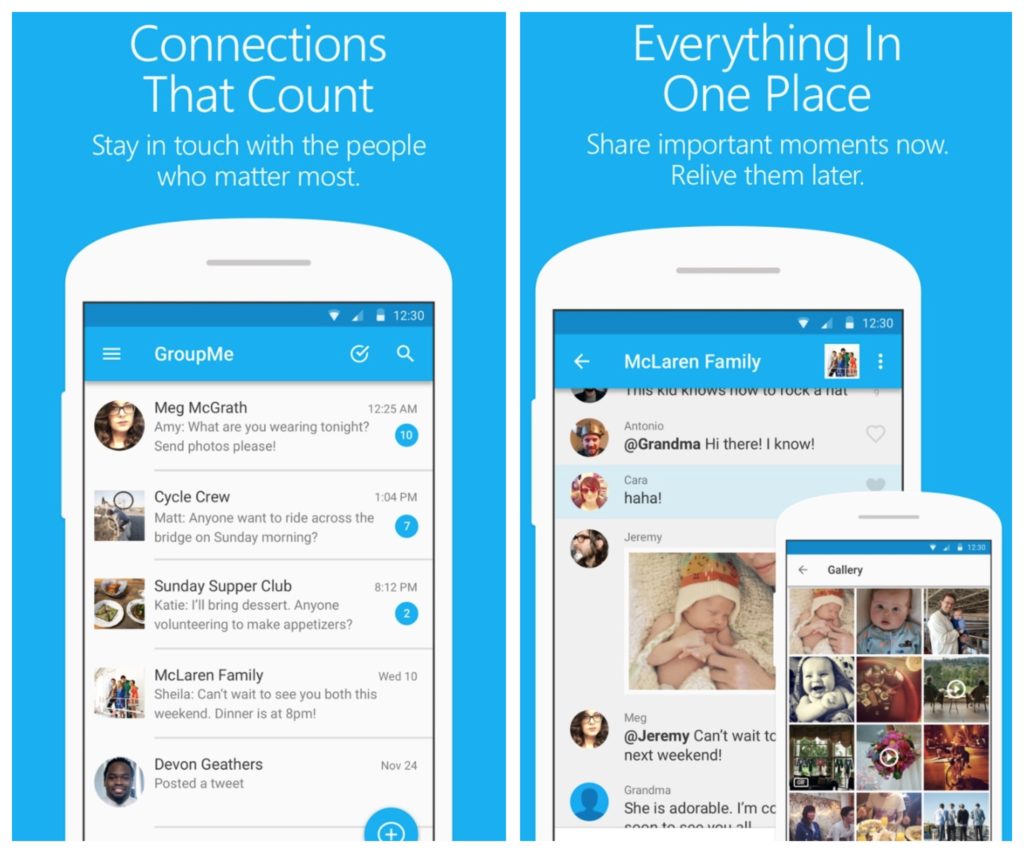 Downloads: 10000000 +
Customers rating:

(3.9 / 5)

Signal
Share files with your family with a resource that will never give access to your data. Make calls, send text messages, share photos, documents and videos and create groups to connect with family and friends in real time.
The intuitive touch interface in the style of popular messengers will appeal to adults and children alike.
Signal ensures that the intermediate server between the sender and the recipient can never access messages and therefore never store data. Moreover, it also offers us all these features:
The ability to communicate via private and group chats. These group chats are also encrypted and the server cannot access metadata such as group members, names or badges.
End-to-end encrypted communication.
Send messages, photos, audio files and videos in secure mode.
Built-in phone calls via VoIP protocol.
Without registration, your phone number is your identifier.
What you'll certainly like about the app:
Quick access to menu options;
Secure and reliable application;
Attractive interface design and easy to use.
Feedback from thousands of users about Signal endorses the use of the app. However, keep in mind that the messenger may not be compatible with some Android devices.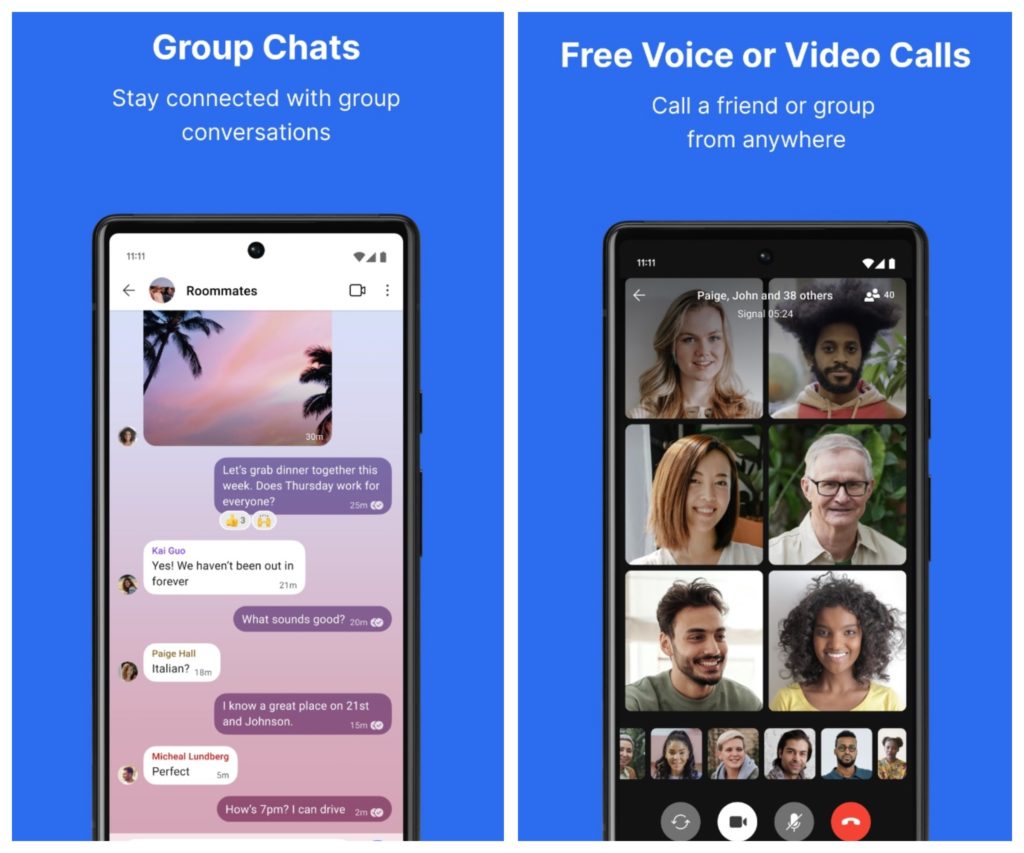 Downloads: 100000000 +
Customers rating:

(4.7 / 5)

Zello
Zello is an app that can turn any Android device with an internet connection into a multifunctional communication tool.
The main function of the app is to provide a platform for real-time communication between users, carried out via radio waves.
The app allows you to create your own chat room or enter existing chat rooms, divided by topics, as well as listen to recorded conversations stored in history.
After a quick registration you need to add your contact details (username and email). Click on the Connect button to start the conversation.
The positive features of Zello app:
The ability to search for users by name and email;
Storing the history of conversations;
Great sound quality;
Availability of chat rooms;
Intuitive and simple interface.
The app is ideal for the whole family.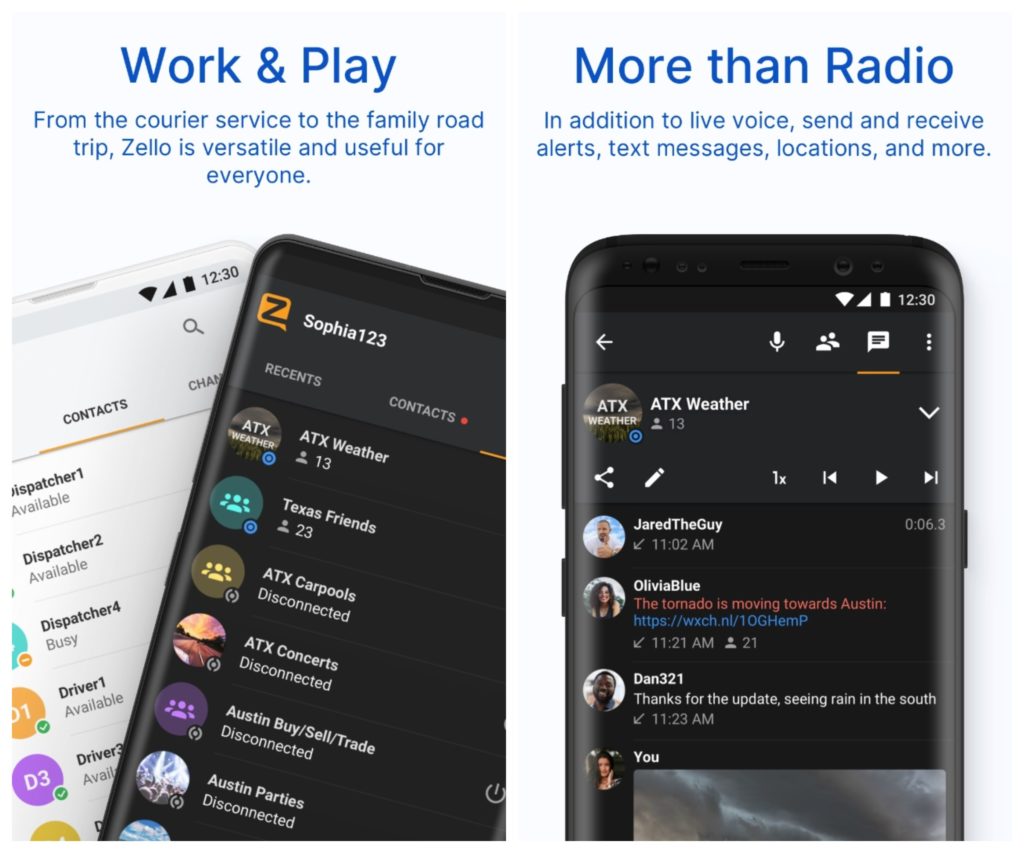 Downloads: 50000000 +
Customers rating:

(3.7 / 5)

You may also like: 15 Best Last Seen Tracker Apps
Gem4me
Gem4me is a new word in the world of messengers. It's a platform for communication, entertainment and work. Let us tell you about the main features of Gem4me messenger for family use.
Sending messages is one of the main options of the application. There are two types of chat rooms in Gem4me messenger: private and group. You can communicate via text messages, calls and video calls. Moreover, unlimited quantity of media files can be sent in chats.
Communication is a priority for the service, so the team is constantly working on increasing the speed of messaging. The Gem4me messenger is used worldwide and the developers have launched a bot that can translate the messages into any language supported by the platform.
Calls are one of the popular options. Conveniently, the settings allow you to choose who can call you: all users, only contacts from the phonebook, or no one at all.
One of the features of the messenger is video calls. Up to 1,000 people can participate, and there is no time limit. Video calls can be moderated (controlled by an administrator, who turns on microphones to participants) and free (communication is not controlled or limited by anyone).
Now you will always be in touch with your loved ones.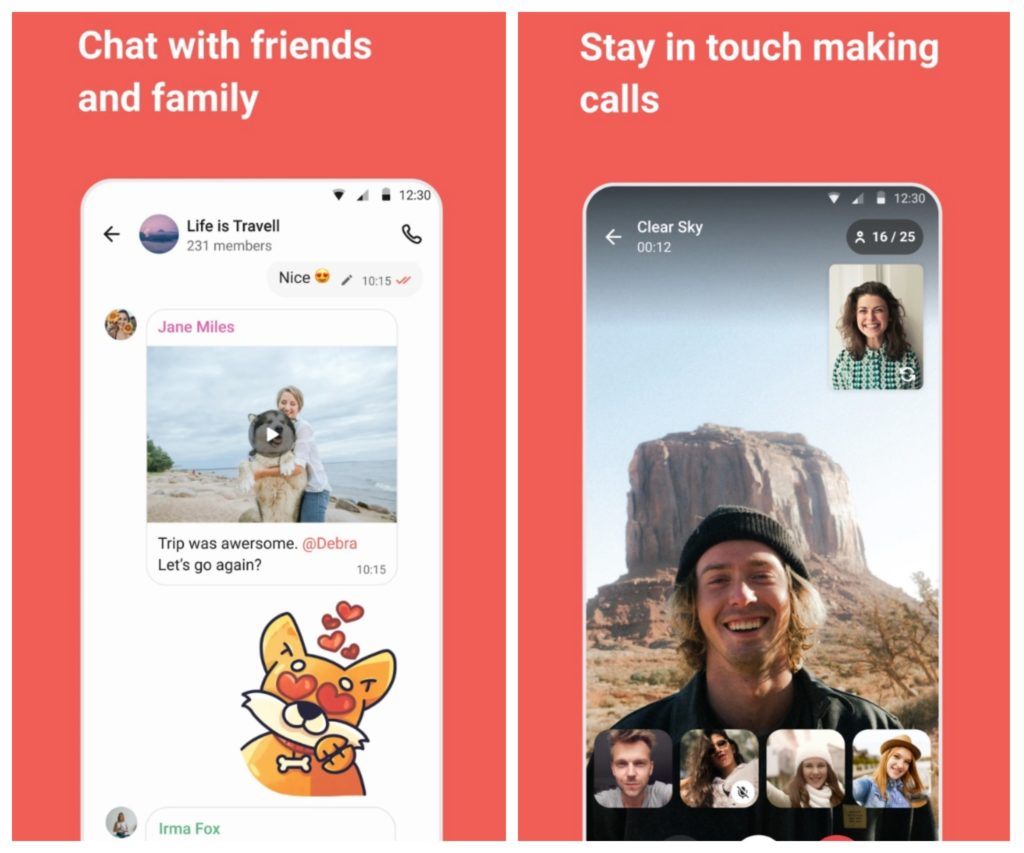 Downloads: 10000000 +
Customers rating:

(4.6 / 5)

BAND
Band is a private chat room. You can invite different users who are online into a private group in which messages can be read by certain people.
The user has to choose a group name, an image to represent the group and then manually invite contacts via SMS or URL. The app allows you to send funny chat stickers.
The app will delight you with its intuitive, well-organised and stylish interface. You won't have any problems using and accessing its features.
Positives features of the application:
A detailed tutorial explaining all the app's functions;
A friendly and well-organised interface.
I wouldn't say it's a very popular app, but it's great for family needs and purposes.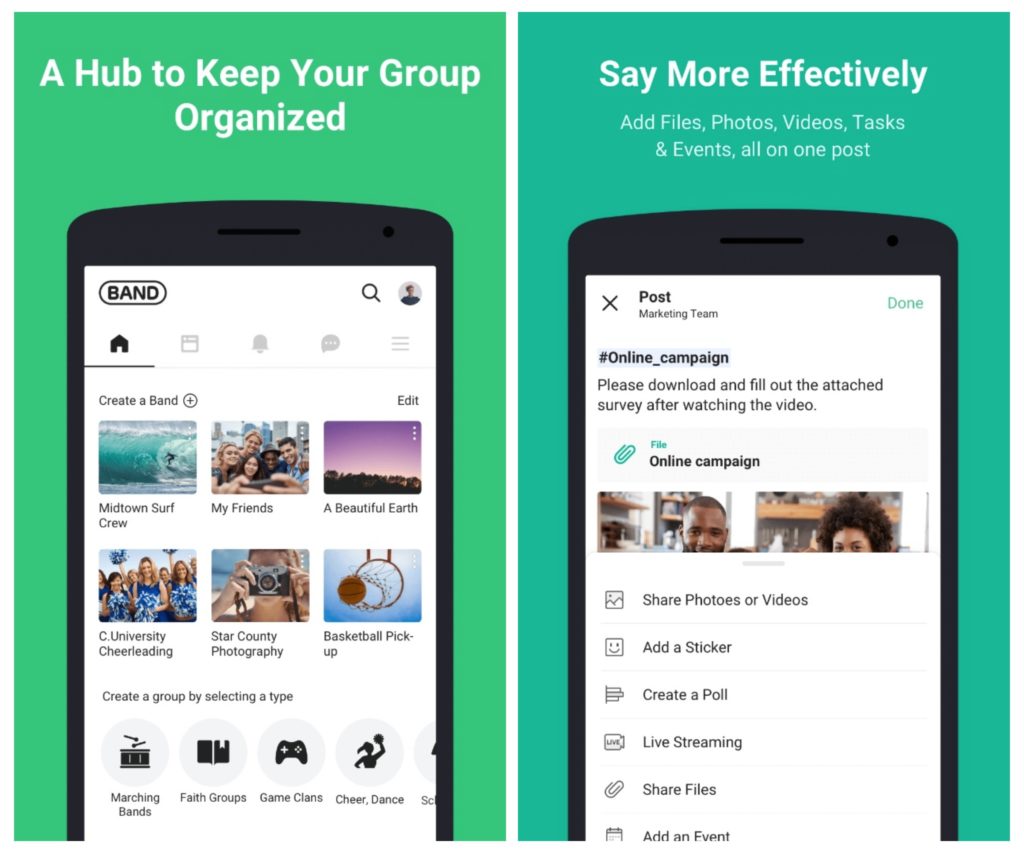 Downloads: 50000000 +
Customers rating:

(3.9 / 5)

FamilyWall
FamilyWall is an ideal app as an alternative to family chat. It aims to keep the family organised with a shared calendar.
We see events on a shared calendar and create to-do lists so that any member of the group can see it. It also allows us to use messaging to share ideas and communicate through the same app without having to delegate authority to other apps such as Signal.
As well as the power to create a family group, it also allows you to create groups of friends or work to add them.
If we consider the premium model, we can even share the location so that any family member knows where we are.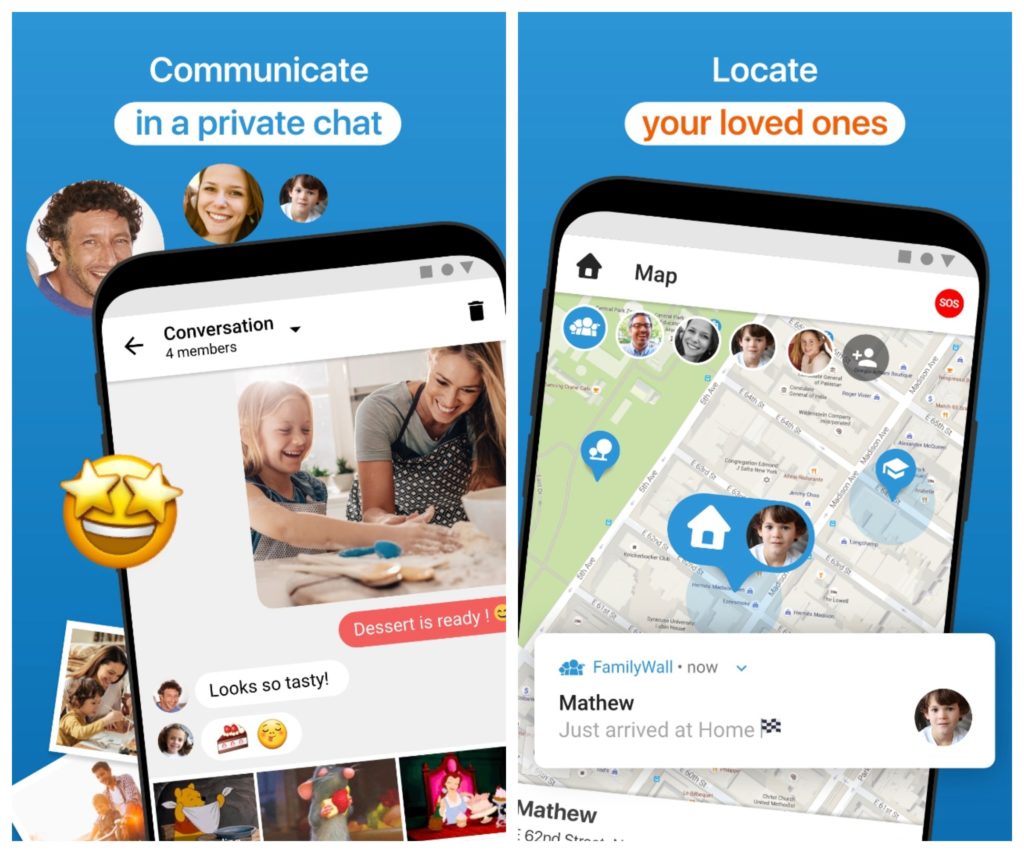 Downloads: 1000000 +
Customers rating:

(4.2 / 5)

Family Locator
This app is a location tracker but is also handy as a family chat.
If you need to constantly monitor the whereabouts of your family members, for example because they are very young or perhaps because of problems related to advanced age, one tool is Family Tracker. This app shows the real-time location of various mobile devices thanks to GPS.
Monitor the whereabouts of relatives, especially children or the elderly. Also, it's possible to communicate with them in private chats.
This application developed by Sygic allows the user to see where family members are at any time.
It's based on location sharing via GPS which can be useful to find someone in a crowd or to know if they have reached a safe place like school. This can be very useful in many cases, for example when travelling with children when you want to keep them under control at all times.
Positive features of the Family Locator application:
Sends alerts when the person you want is in a dangerous location;
It displays the location in real time;
Private chats with your family;
Accurate and easy to use.
Negative features of Family Locator: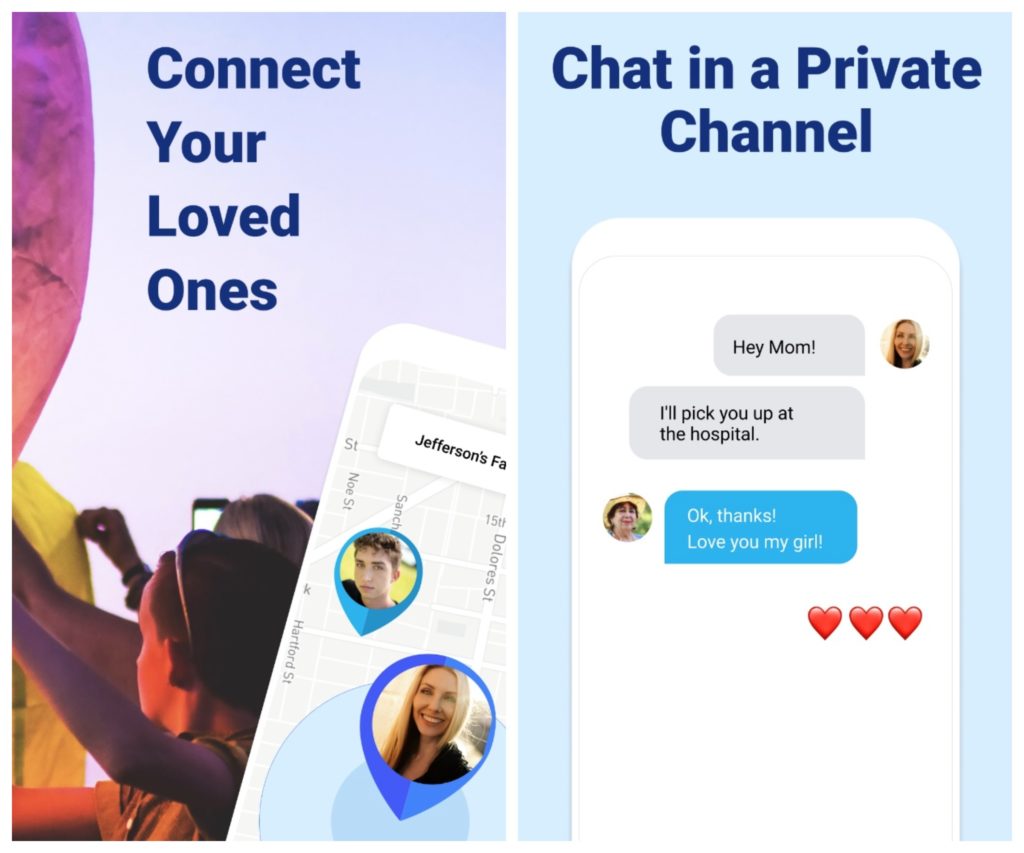 Downloads: 10000000 +
Customers rating:

(4.3 / 5)

KidsControl
KidsControl is a programme designed to restrict children's access to undesirable Internet resources and to control the time they spend online. That said, there are also group chats.
With the help of the software you can:
Restrict access to undesirable Internet resources (porn sites, online casinos, chat rooms, etc.);
Limit the time your child is on the Internet;
To prohibit the download of programs, audio and video files;
Get a report of all visited sites;
Save traffic (banner ads).
KidsControl has a directory of over half a million sites, divided into categories. You can choose which category is available. You can also add your "black list" of Internet resources. Catalogue of sites is constantly updated.
When accessing a banned site, the browser will show an error: "server not found". Thus, the work of the program is unnoticeable. It will give the impression that the site doesn't exist or there are problems with the Internet connection.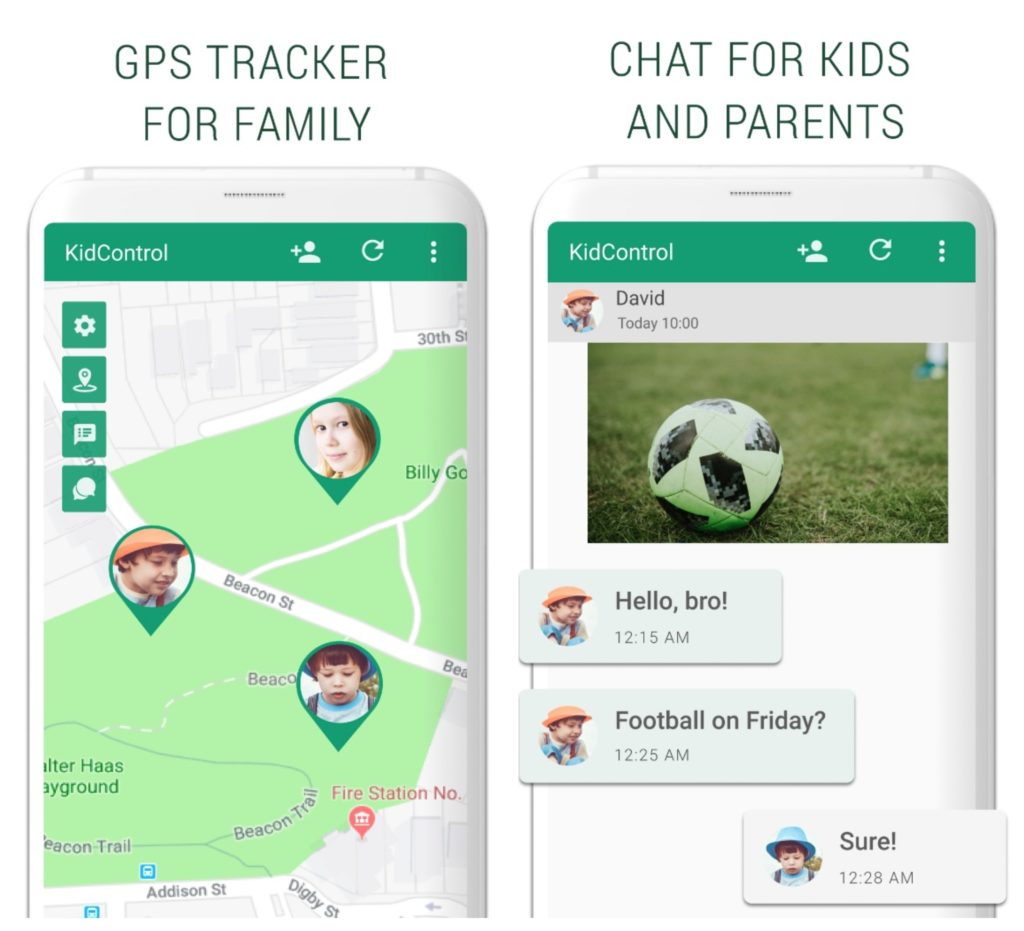 Downloads: 1000000 +
Customers rating:

(3.6 / 5)

You may also like: 10 Best Apps like Snapchat
TimeTree
TimeTree is an all-in-one app that combines a calendar with a small social network. You can create events, share them and discuss them with your family right in the app.
TimeTree is a calendar, but with a wide range of unusual features. Conventionally, all events and plans in the app are divided into two parts: private and public. The latter ones are worth describing in more detail. TimeTree allows you to collaborate with your friends and family members by sending them your schedule and getting the same in return.
What's more, you can open a chat below each event and discuss the details with other participants. TimeTree supports Google Calendar and iCloud and lets you create new calendars right in the app. With an abundance of calendars, you can divide them into groups: work, personal and so on.
The app is free. I'm not sure you might need a calendar with a mini social network inside, but someone might find it useful. Let me know if you find the app useful.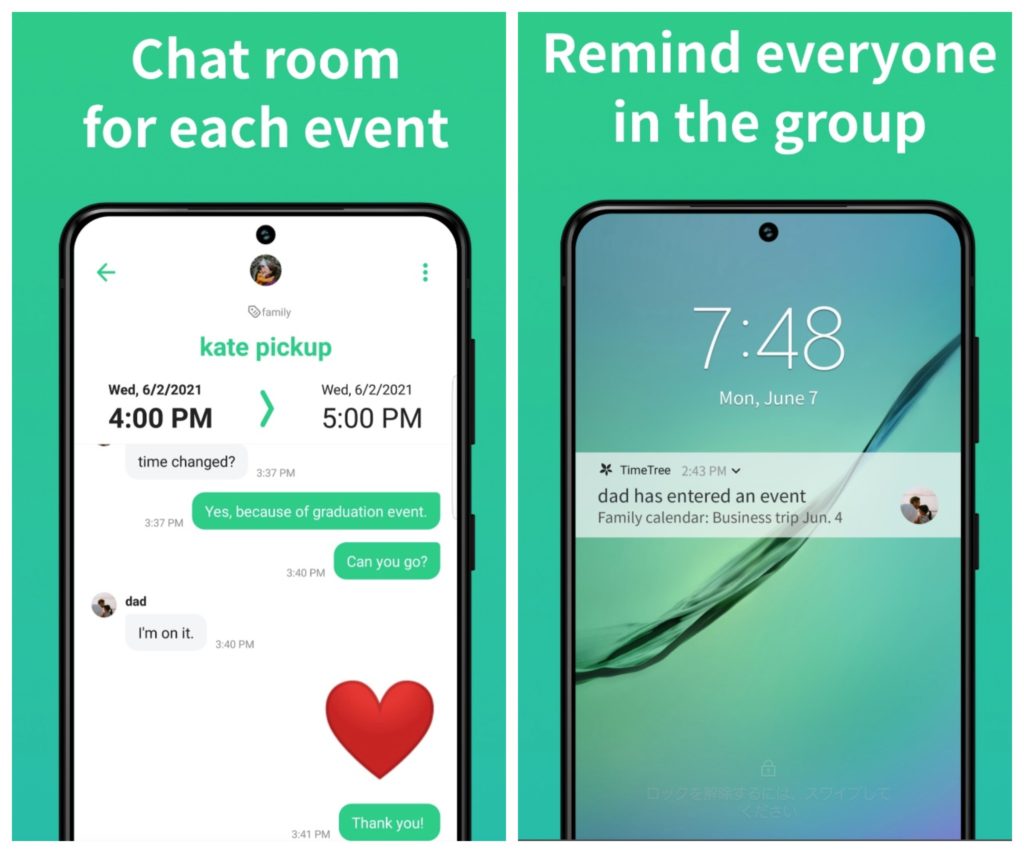 Downloads: 5000000 +
Customers rating:

(4.3 / 5)