Are you nostalgic for paper and pen? Check out our graph paper apps for mobile use. Such services will offer you sets of brushes and pens for expressive writing, sketching, doodling, and note-taking. Capture ideas, create, and share your work!
Bamboo Paper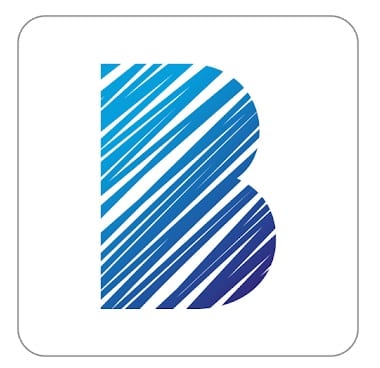 If you are in search of a virtual notebook Bamboo Paper is what you need! In the app, the user can draw, sketch and take notes in any way you want, just like a real notebook. Best of all, you won't have to waste any paper at all, and you'll have plenty of extra tools for ultimate convenience.
After choosing which type of notebook you want to use (blank pages, ruled or squared notebook, etc.), just get to work and turn your ideas into digital form. With just a few free pencils and brushes and a palette of colors, you can paint anything you want. Plus, you can choose from three different pencil line thickness settings to make your notes even more personal.
You can create several notepads, choose the color of the cover and write anything you like in it using your finger or stylus.
Each notebook lets you draw on separate pages, between which you can switch with a swipe of your finger on the screen. It's like turning a real page in a paper book. And you can add images from your own gallery to make your virtual notes even more informative.
Bamboo Paper is a handy tool to take notes and make quick sketches. It's worth saying that the app is a bit stingy with respect to giving you free features to explore in the trial version, but there's more than enough for making simple sketches anyway.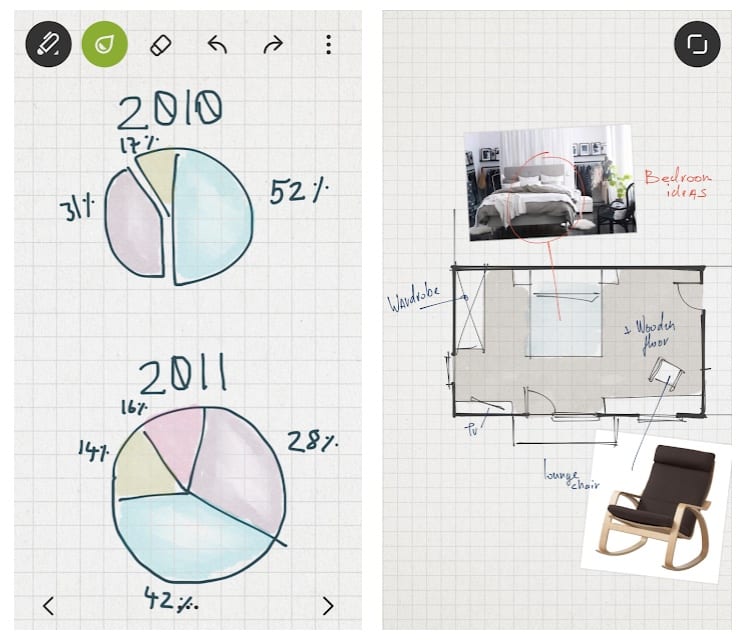 Downloads: 1000000 +
Customers rating:

(4.2 / 5)

You may also like: 11 Best duplicate file finder apps for Android
Squid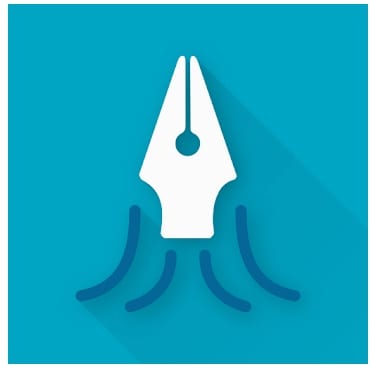 A program with which you can create handwritten notes on the screen of your mobile device.
You can enter text notes with a simple tap of your finger, change the color of the background or pencil, resize your notes, sort them into notebooks, add images and attach them to your device's desktop.
Designed specifically for handwritten notes and allows you to use different templates, draw and write on a white background with your finger and stylus.
Squid supports importing and annotating PDF documents. Uses vector images which make all information look beautiful on any device and at any scale.
Supports merging multiple notes into a single entry, sharing with friends, creating and displaying shortcuts on your gadget home screen.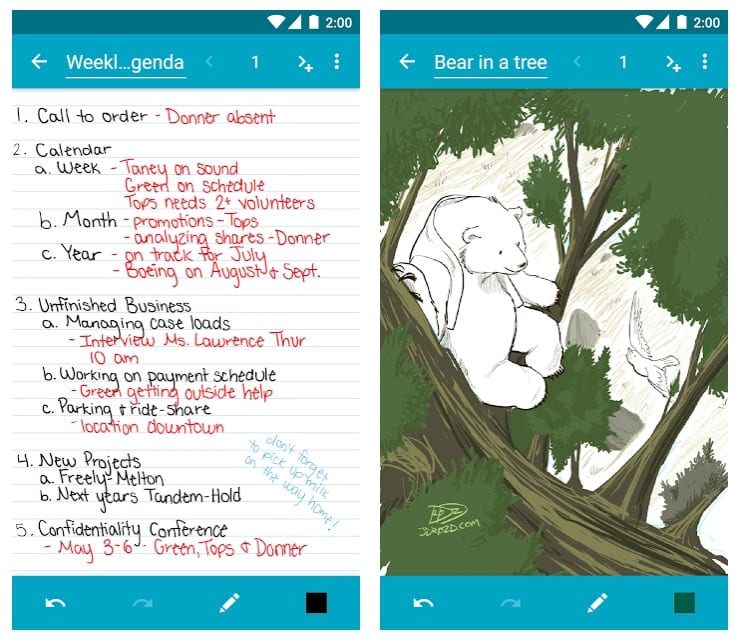 Downloads: 5000000 +
Customers rating:

(4.3 / 5)

Tayasui Sketches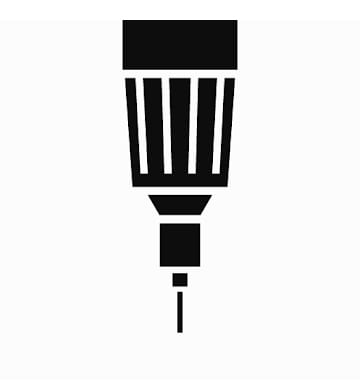 Ease of use, professional tools, variety of brushes, no internet connection while working, fast photo import. These are the main advantages of the Tayasui Sketches program.
I advise it both amateurs and professionals.
The app doesn't require any brushes or pencils or felt-tip pens, it's enough for one finger and you can create, just have a bit of imagination and a desire to develop.
What seemed to me immediately convenient – when you open the application you get to the gallery, all your creations as in the palm of your hand! Swipe left or right to see an overview of your work or find a picture you like.
Directly from here, you can edit your work. There are 10 tools of different thicknesses and purposes. There are pencils, brushes, felt-tip pens, and a stencil sprayer.
One tool you need is the eraser. You can choose any width of it. There are detailed instructions on how to use the tools and combine the compositions.
Available in free and premium versions.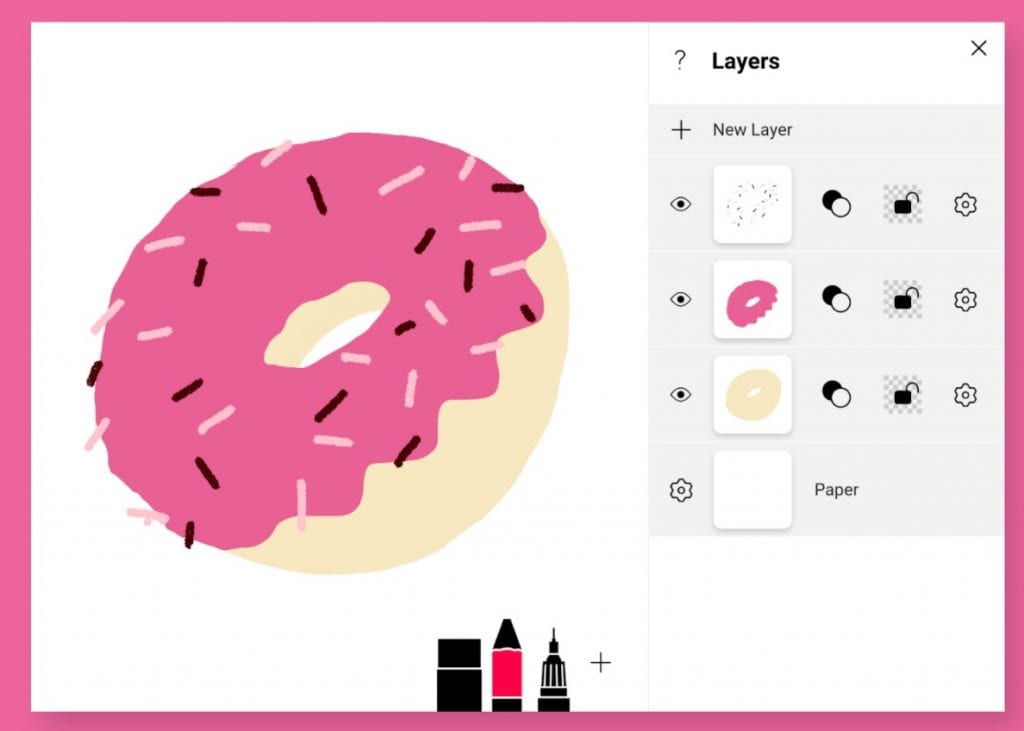 Downloads: 500000 +
Customers rating:

(4.3 / 5)

ibis Paint X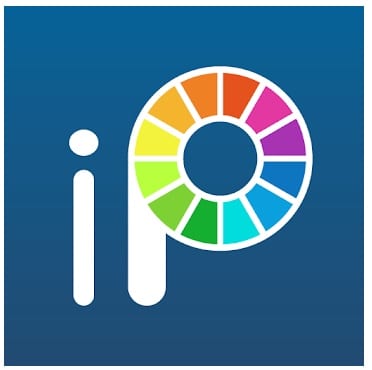 For beginners and professional artists alike, the app is very handy. There is a handy explanation of all the features, if you have access to the Internet, then there are additional opportunities to draw!
The developers offer a wide range of settings: from the scale of the canvas to various filters. You can choose a user-friendly language. I also like the presence of shaped brushes. Many brushes are not available. But you can buy a Prime membership or just watch the thirty-second ad and get access to brushes for 18 hours.
It is convenient that you can draw a few pictures at a time. Conveniently configured layers.
If you have the ability to draw with the stylus use this opportunity in this application. With a good stylus you can draw like a pencil on paper!
You can also download an image. In addition, you can download a video of the drawing process, and just see how you drew.
I could go on and on about the merits of the application. But it's better to try to work with it yourself. I am sure you will like it.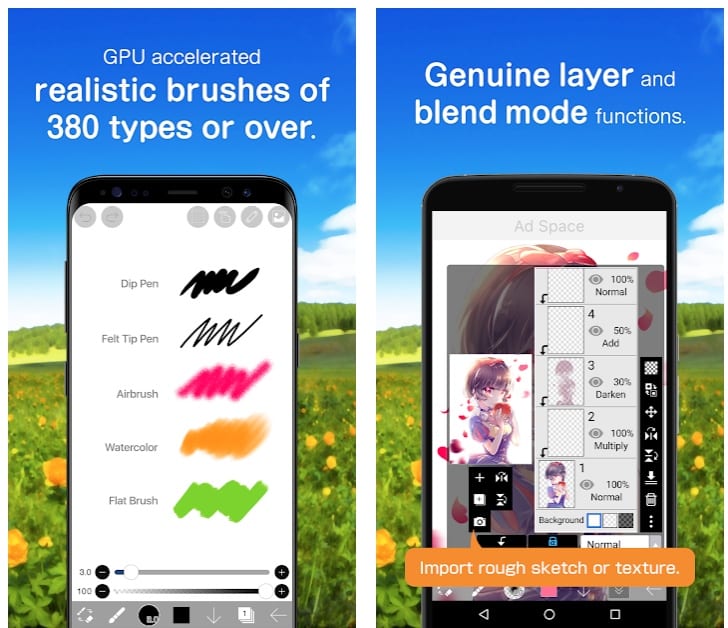 Downloads: 50000000 +
Customers rating:

(4.5 / 5)

Adobe Photoshop Sketch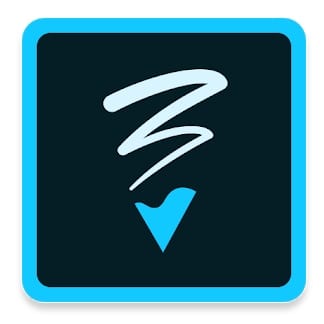 Adobe Photoshop Sketch is a service that allows you to create graphic drawings directly on your gadget. Use the various pencils, brushes, and other tools it offers. You will be able to create a real masterpiece at any time and in any place.
There is a huge range of tools for every taste. It's all about creativity and creating brilliant masterpieces. It's as easy to paint as a canvas.
This application "cooperates" with Adobe Illustrator. You can send your masterpieces to it and specify the scale you want, so you can print them later. You can also open a project in Photoshop, split it into layers, and work with each layer separately.
There is a special grid in the application that divides the sheet into several parts. It makes it much easier to create complex designs and maintain correct symmetry.
There is a special section where you can see the work of other artists and showcase your masterpieces. Share your impressions with like-minded people and seek advice from professional designers. You'll receive feedback for your designs and you'll also get to comment on others' drawings.
You can use different styluses to draw. You can use them like a normal pencil. This way it's a lot easier to draw and the lines are smoother and clearer. Try adding some convenience to your graphic projects.
You'll have the option of using pre-designed layouts or creating your own personal designs from scratch. Try different variations and draw unique, unusual compositions.
Downloads: 5000000 +
Customers rating:

(4.1 / 5)

Adobe Illustrator Draw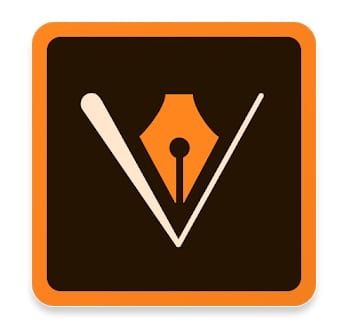 Adobe is an easy-to-use and feature-rich vector drawing software for Android devices.
With Adobe Illustrator Draw, you can create vector drawings by hand using scalable strokes. For greater detail, you can zoom in up to 64 times and choose from five pen nibs. Each has its own transparency, size, and color settings.
You can work with up to 10 layers simultaneously, each with the ability to duplicate, resize, scale, and more.
You can also use all sorts of stencils with basic shapes and you can insert new shapes from Capture CC saved in the Creative Cloud Libraries.
As for the Creative Cloud Library itself, you can get quick access to all the assets and the images and shapes you've created stored in it at any time, right through this app.
The nice thing about Adobe Illustrator Draw for Android is that you can send a PNG file or your own Illustrator CC file to your PC for use in Photoshop.
In addition, the app allows you to search for high-quality images in Adobe Stock so you can use them in your artwork, allows you to continue working on your projects on any of your devices regardless of which one it was started on.
It has intuitive touch controls and allows you to publish your work in the Behance creative community and read reviews without leaving the app, share your creations via popular social networks.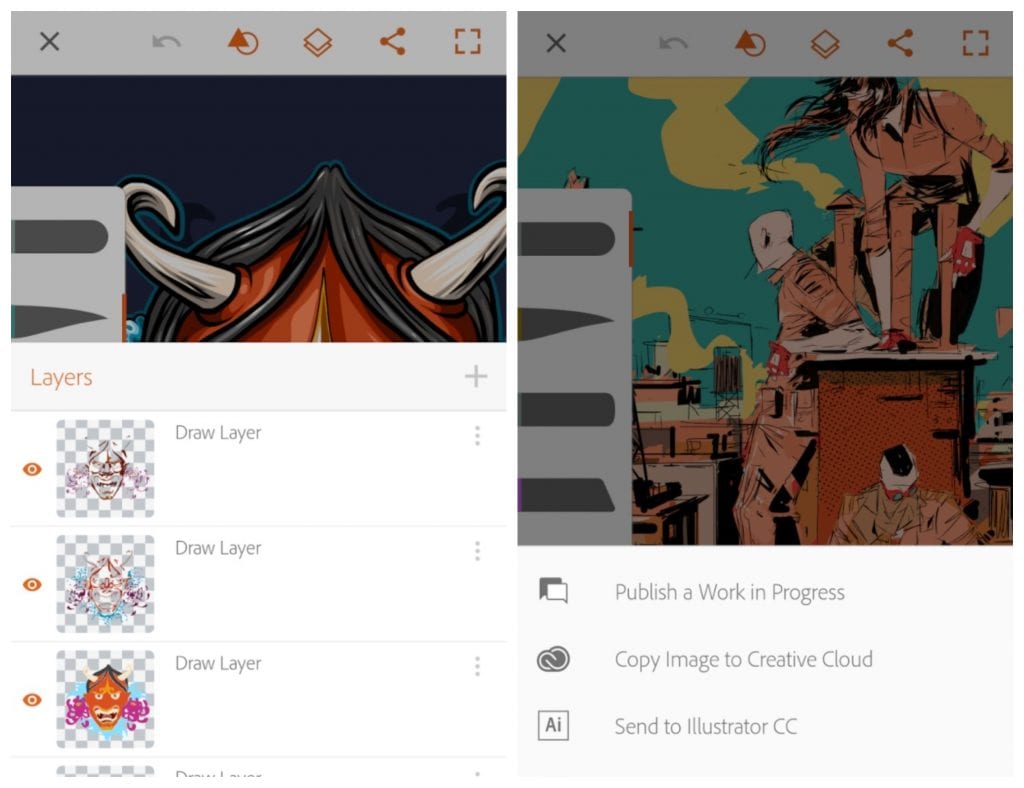 Downloads: 10000000 +
Customers rating:

(4.2 / 5)

You may also like: 9 Best File Transfer Apps from Android to Windows PC

Graph Paper ( for S Pen )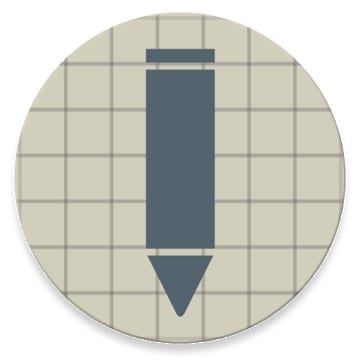 Graph Paper is a simple and very handy notepad for Android that allows you to write down your thoughts in a handwritten format. The app is as close as possible to its real prototype.
The interface will please fans of minimalism and realism. The developers tried to create a virtual copy of a paper notebook. At the same time, the navigation is made as clear as possible.
In the settings, you can choose paper size, background, pen stroke width, etc. With Graph Paper, you can create handwritten notes, make small sketches, or simply draw pictures right on your mobile screen.
However, the users of the application complain that you can't use it without the S-pen.
The app will make you feel like you're not using a touch screen, but real paper and a biro. Because of its pen-optimized nature, Graph Paper is not suitable for all gadget owners.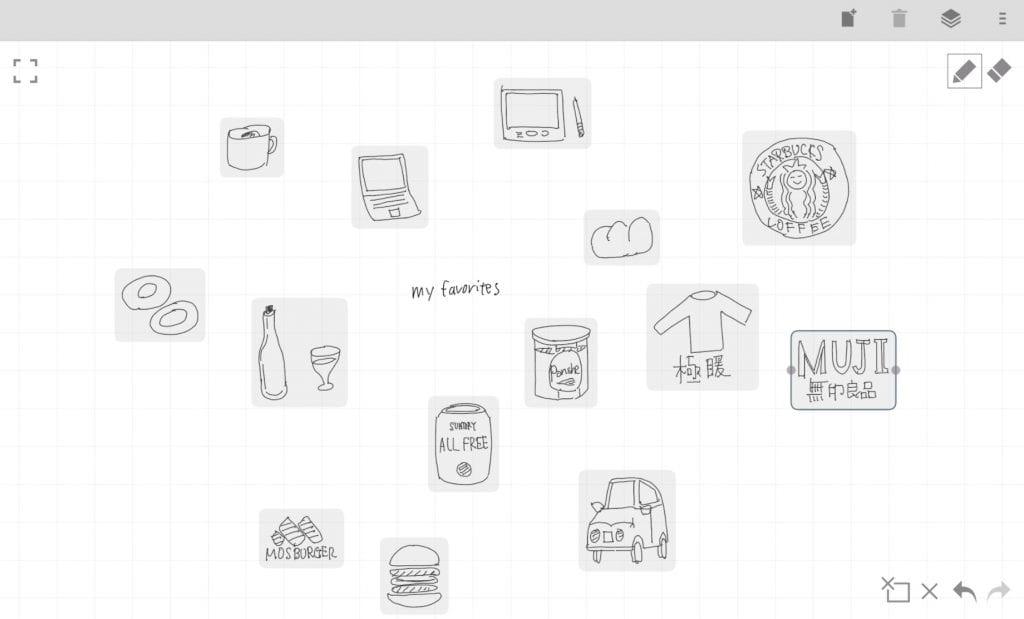 Downloads: 10000 +
Customers rating:

(2.5 / 5)