Photography enthusiasts may encounter a popular problem in images: red-eye. This can be caused by using the flash in the evening or at night. The eyes in a photograph may develop this tint because a person's eyeballs are colored red and the rays are reflected off the eyeball during photography. You can get rid of the unwanted effect directly from your phone using themed apps.
Android smartphones have built-in photo editors, but they often lack red-eye removal. Special popular apps that have received good reviews can help in this matter.
Pixl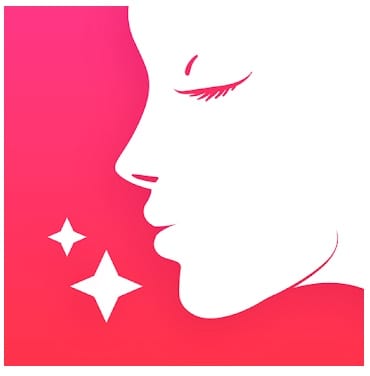 This app is particularly popular on the Google Play Store and does a great job of removing red-eye in photos.
The functionality of the Pixl app for Android starts with the step of preparing your photo for big changes – go through the list of preliminary effects, use the dedicated camera and figure out exactly what you want to achieve in the end.
Then once you've got your shot, get to work – resize, edit the layout, rotate, crop, and layer your photos. Get started? Add effects, filters and frames, caption and stickers, remove red-eye effects, change the color of certain areas, tone down bright colors, combine features!
Download Pixl for Android right now and get a powerful and unlimited photo assistant!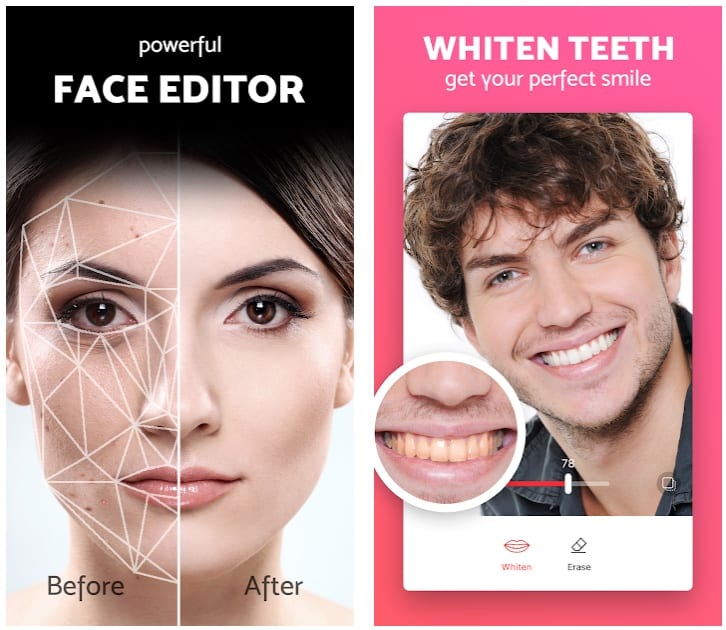 Downloads: 1000000 +
Customers rating:

(4.5 / 5)

You may also like: 9 Best Before & After Compare Photo Apps for Android
Eye Color Changer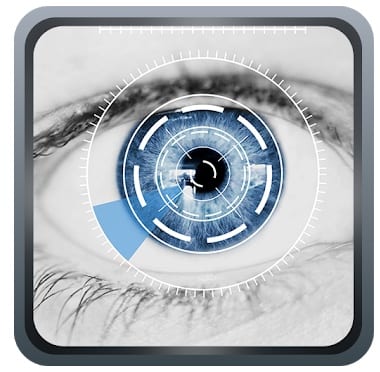 The programme not only removes unwanted effects but also changes the colour of your eyes to suit any taste.
Eye Color Changer is mainly used to change the colour of your eyes in a photograph. Thanks to the extensive colour palette, you can make your eyes truly unique.
Apart from the feature that allows you to remove the red-eye effect, the app is notable for the following features:
Create collages from images;
Add stickers to the picture;
Support for sending your edited picture to social networks;
Easy photo-saving format.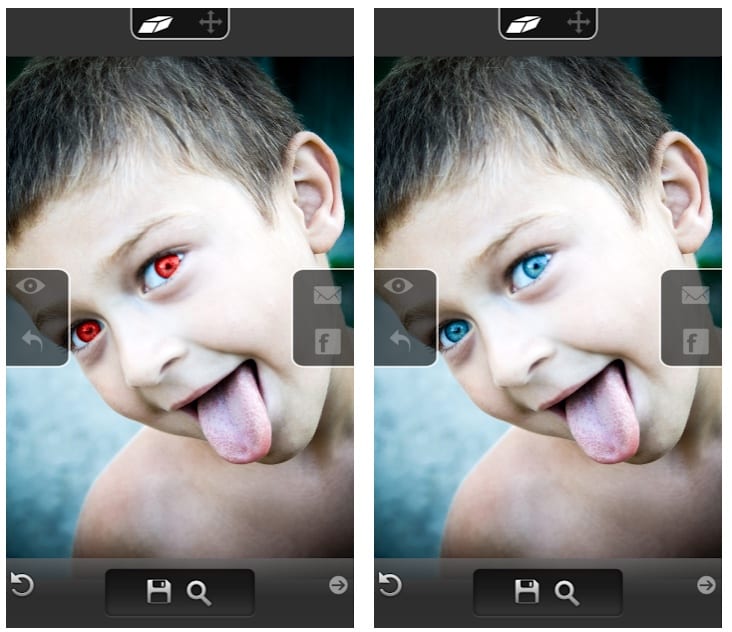 Downloads: 5000000 +
Customers rating:

(3.6 / 5)

Pixlr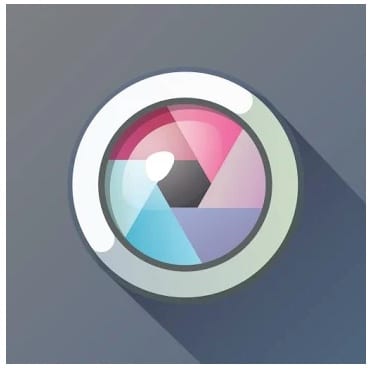 Pixlr offers lots of features, various utilities, and tons of effects. Now you can give your photos more uniqueness right on your mobile device.
You can use this Android application to remove the red-eye effect. Red-eye removal option removes the saturation of red in a selected area, turning that area black and white.
The app allows you to perform standard photo editing operations, such as resizing, rotating, or cropping your photo.
You can create collages from multiple layouts and easily remove red-eyes from photos to give them a new face. You can also use many options to make you look more stylish using tools such as pencil, ink, color, etc.
Perhaps the best thing about this handy tool is that all of these features are easily accessed from a simple and intuitive interface, so finding and choosing from the 600+ effects available will be a breeze for you.
The Pixlr application is the ultimate photo editing tool for your mobile device, with the functionality of a great computer program.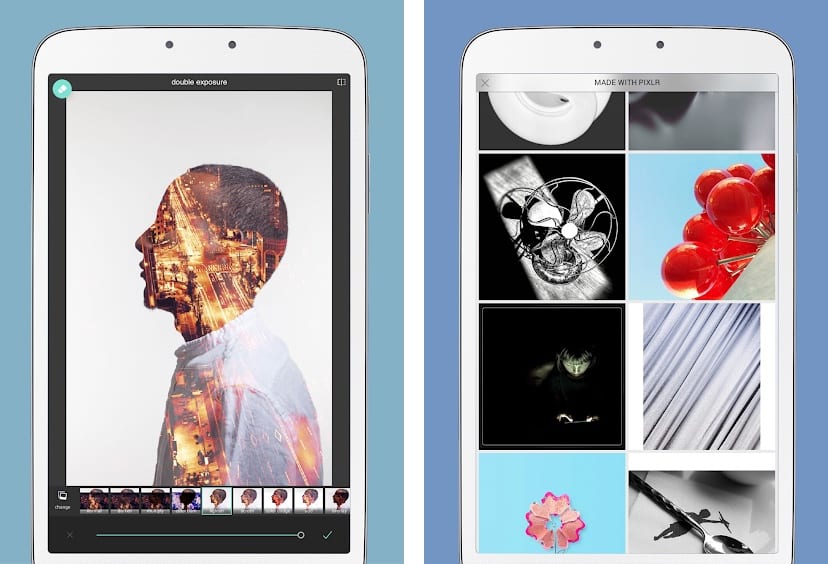 Downloads: 50000000 +
Customers rating:

(4.3 / 5)

Fotogenic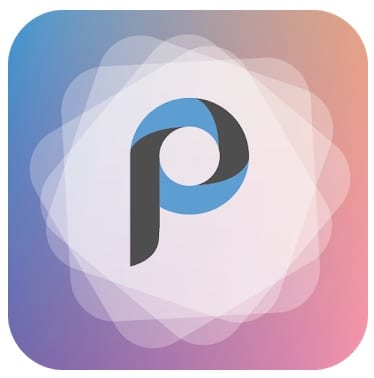 Bring natural beauty to all your Android photos with Fotogenic, a photo editor with a simple interface that makes it easy to use all the functionality of this app.
Fotogenic offers all kinds of tools to enhance the beauty of all your photos. With the help of this app, you can easily whiten your teeth, apply makeup, slim down, and much more!
And if your photo turns out to be unsuccessful, with a red-eye effect, you can easily remove this annoying effect with this app.
Fotogenic lets you do the usual editing. Adjust the brightness of your photos, contrast, saturation, and many other settings so that you end up with lively, attractive photos.
Fotogenic offers an easy way to retouch the faces of any of your photos in your Android. All in all, it's an effective photo editor that allows you to retouch your photos without having to turn to complicated programs like Adobe Photoshop.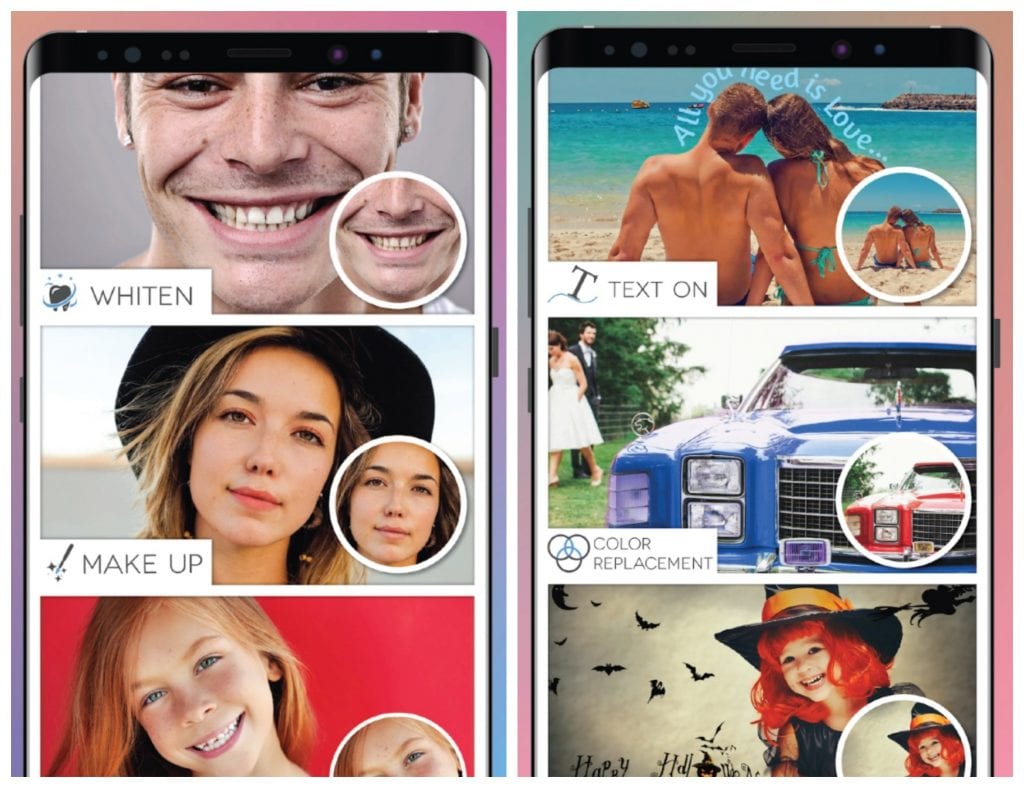 Downloads: 1000000 +
Customers rating:

(4.9 / 5)

Adobe Photoshop Express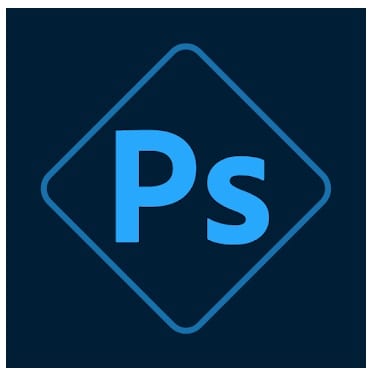 Adobe Photoshop Express is a free, feature-rich mobile app for quick and easy photo editing and collage creation.
You can use instant filters, edit your photos, apply various effects to them and post them instantly on social media. And of course, you can use the app's tools to remove red-eye from your photos.
In the main window, the program displays a feed of all photos found in the device – clicking on the icon opens its full-screen view. To get to the editor itself, you need to use the system button to call the menu and select the appropriate item, or else click Edit in the main window and then select the desired image.
The editor menu is divided into 4 sections: the first allows you to crop the image, level the horizon, rotate 90 degrees and mirror the image (in the vertical or horizontal plane).
The second one allows the user to make exposure compensation, adjust the color saturation, brightness and contrast, change the photo to monochrome mode with manual tint selection or make it traditional black and white.
The third item of the menu for some unknown reason is fully assigned to the only tool – soft focus, which allows you to set the "artistic" blur of the picture. And lastly, the fourth and final menu items are filters and frames.
The final result can be saved locally as well as sent to Facebook or Twitter.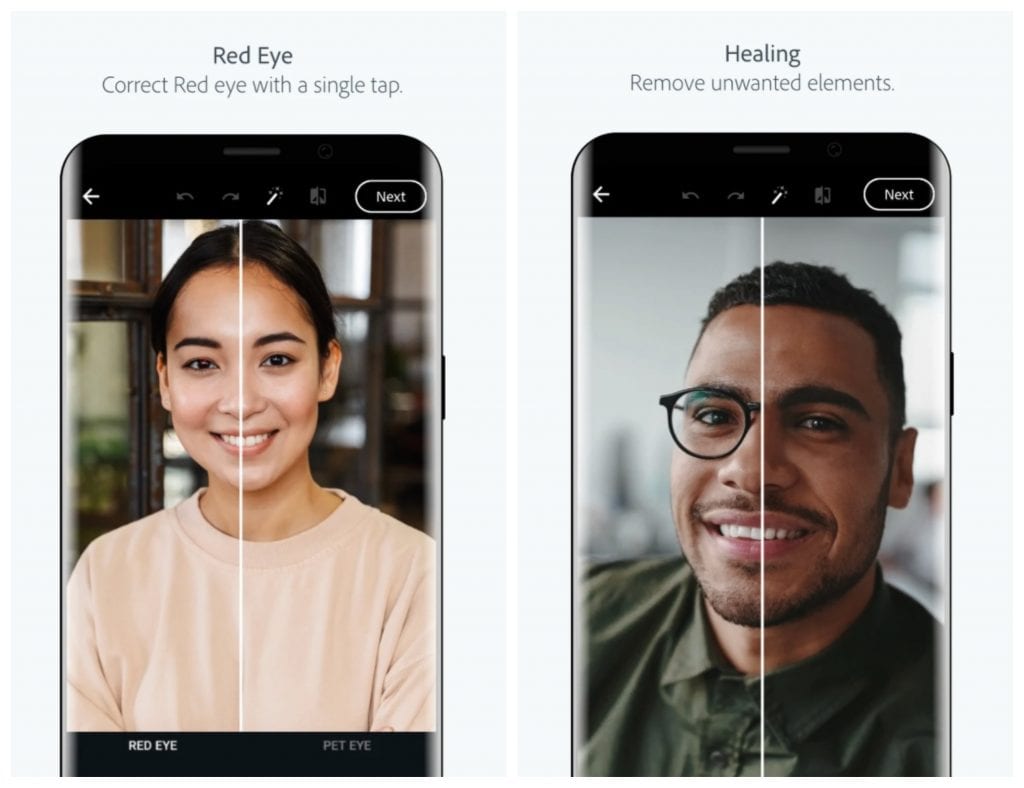 Downloads: 100000000 +
Customers rating:

(4.5 / 5)

Cymera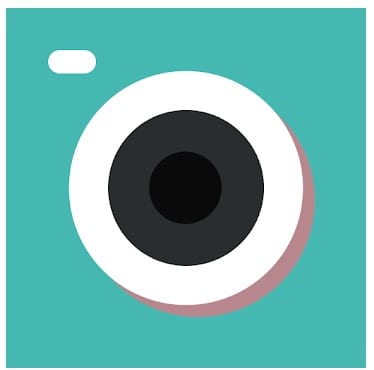 As the name suggests, it's not just a photo editor, but a suite of editor, camera, and gallery.
The camera is fairly standard, with a couple of interesting findings like digital zoom with… a drag-and-drop shutter button, the ability to create photo collages with a set of "lenses", tilt-shift imitation while shooting, etc.
The editor has an option for automatic photo processing – just choose what exactly is on it (portrait, landscape, food, text) and the editor will automatically apply a suitable, from its point of view, set of filters.
The Correct menu provides basic photo editing tools – adjusting brightness, contrast, saturation, automatic photo optimization, and sharpening.
Beauty menu allows editing a portrait – enlarge the eyes, make the person smile, make the face look thinner or, on the contrary, fatter, change the hairstyle, apply false eyelashes, put some blush, whiten the skin, remove red-eye, etc. In short, a kind of virtual makeup, and judging by the feedback on Google Play, it clearly found its audience.
The software is free, and an advertising banner is shown when connected to the internet.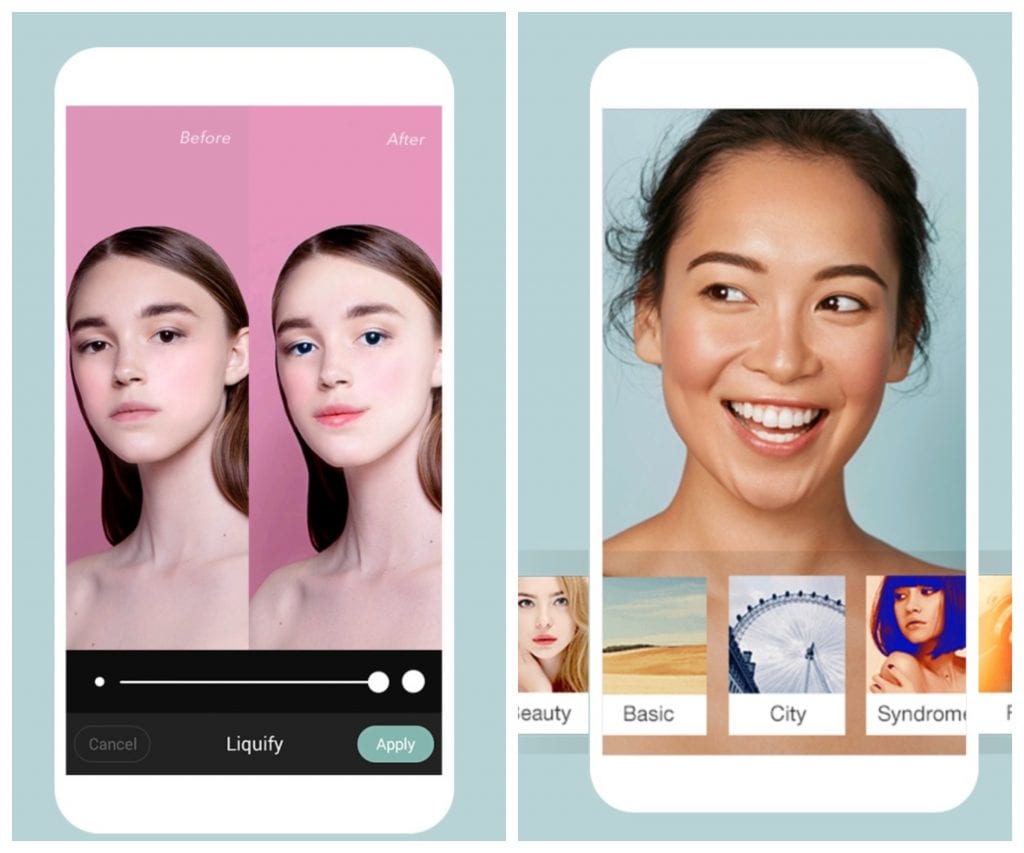 Downloads: 100000000 +
Customers rating:

(4.6 / 5)

Lensa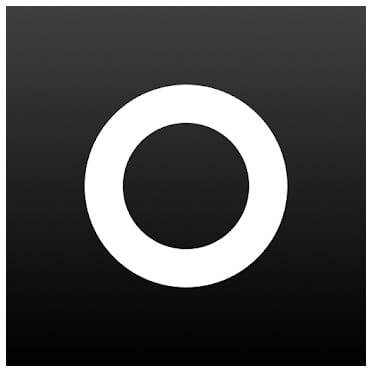 Lensa is an effective and very handy photo editing application. Create stunning photos with great functionality, and amaze your friends and followers.
With the Lensa photo editor, you will have access to a huge number of the most popular editing tools. A multitude of unique filters and effects will help improve your complexion and more.
The editing process is as simple as possible, it will take you minutes to improve the quality of your photos.
Features of the Lensa app:
A huge number of stunning filters, effects, and other tools;
Convenient automatic setup to save time;
Eye retouching and eyebrow reshaping features;
Improve the complexion and remove wrinkles in photos;
Convenient lighting control;
Numerous effects for the background. Blur or add depth and saturation to your background.
Many tips for learning and improving the quality of photos;
Easy adjustment of color intensity;
Free use of the app.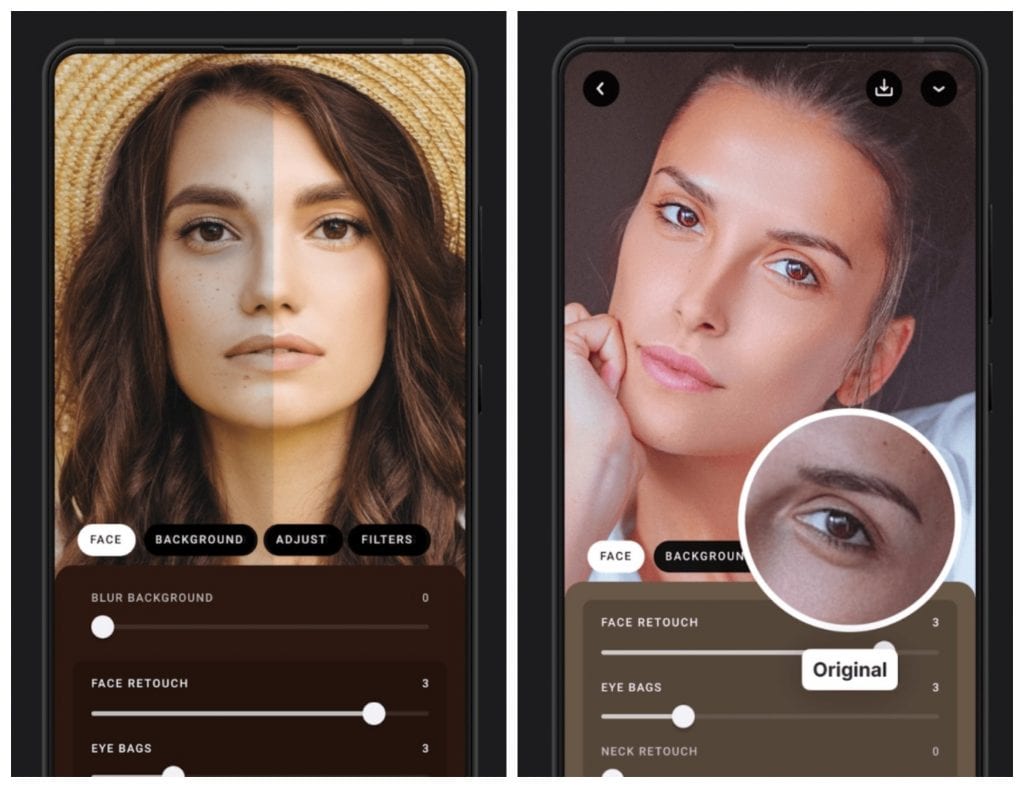 Downloads: 1000000 +
Customers rating:

(4.6 / 5)

Snapseed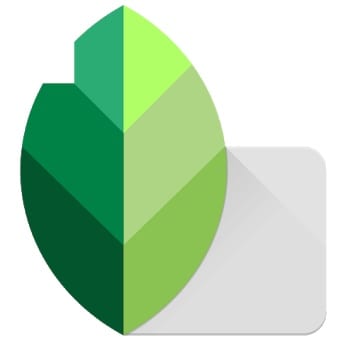 Snapseed is a multifunctional editor for Android. Its convenience lies in its mobility with a wide range of features.
And while it doesn't specifically feature red-eye removal, there are still some secrets of how it can be done.
You can apply various effects, fix imperfections, and more in the app. Let's take a look at how to remove red eyes in Snapseed, which is sometimes very useful.
First, start Snapside on your device.
Tap on "Open" and select the photo you want to edit.
Open the "Brush" effect section.
Select "Saturation" at -10 and gently paint over the red eyes. If it's a bit crooked, change the intensity to "Eraser" and remove the imperfections.
Another option:
Now take "White Balance" from the tool menu.
Set the color temperature to -100 and accept the changes.
At the top right there is a layer icon, click on it and select "View changes".
Click on the White Balance layer, then on the brush icon.
Gently paint over the eyes and confirm your changes.
Save the result via Export.
Keep in mind, though, that the pupil itself should be black. You can make it that way with "Saturation" at -10, used after all the changes.
Unfortunately, there is no red-eye removal feature in Snapseed. The user is left with workarounds by engaging in manual color correction. But if done carefully, the desired effect will be achieved.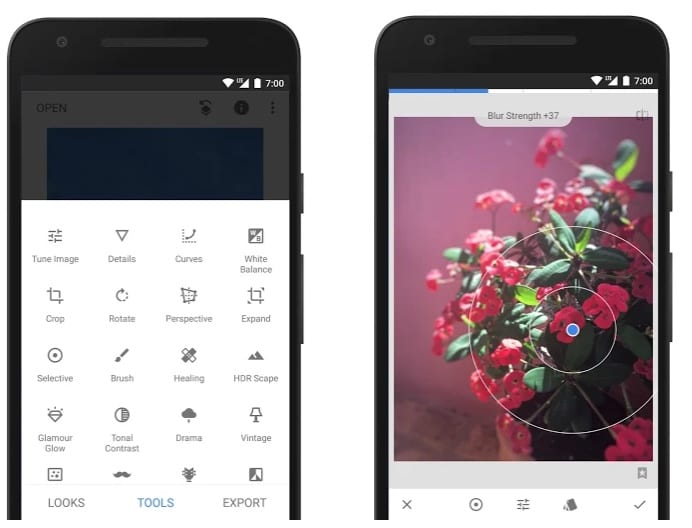 Downloads: 100000000 +
Customers rating:

(4.5 / 5)

You may also like: 15 Best Photo Sharing Apps for Android
Eye Color Studio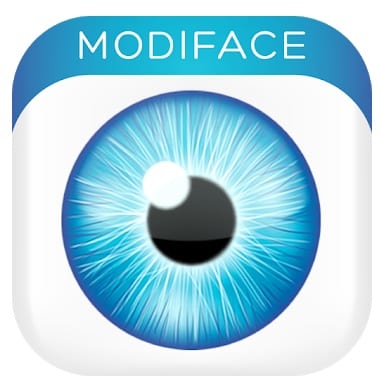 Eye Color Studio is not actually a red-eye removal tool. So why is it on the list?
And here's the trick. The app has a huge number of colored lenses to help replace the red-eye effect with different eye colors.
The new lenses will make you look dramatically different, giving you a whole new look. Create your own eye color to replace red eyes from your existing image.
More than 100 different eye types are available in a variety of colors. In addition to changing the color of the pupils, you can even give a person a cat's eye or an alien's eye in a photo.
Download this app and try to change your eye color. A good alternative to red-eye removal application.
Thanks to the fact that this app is highly specialized, the results are much better than in most conventional photo editing apps.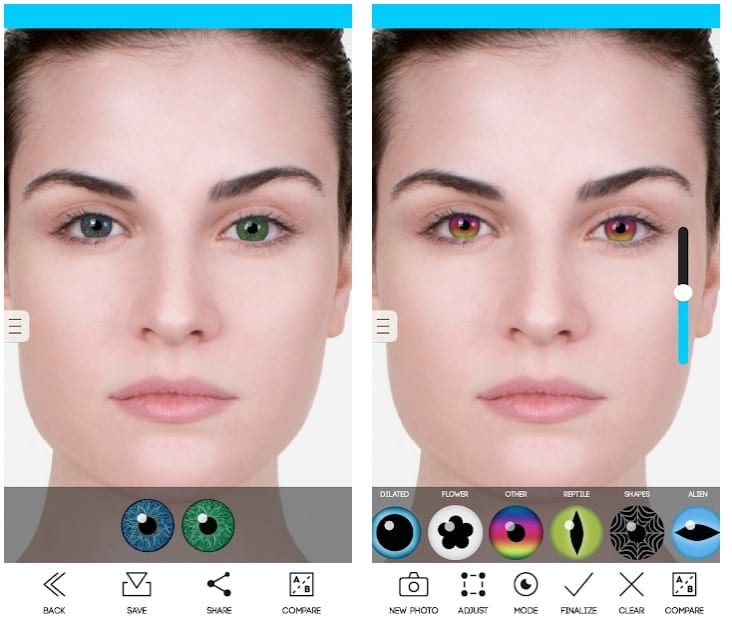 Downloads: 10000000 +
Customers rating:

(3.9 / 5)