Do you create invoices on the regular basis? Then, you're better off with a dedicated solution! And if you don't want to pay, you'll want to take a look at one of the great free invoicing solutions.
Here is a list of the best invoice maker applications in 2023.
Invoice Maker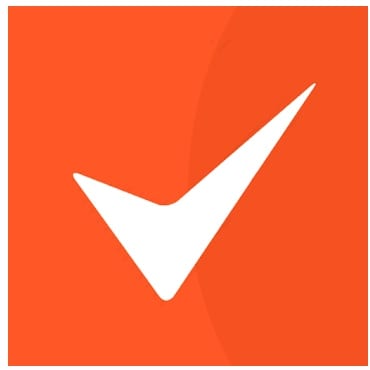 If you need to issue invoices on a daily basis and are looking for an app that makes it easy and convenient to do so, look no further. Invoice Simple is an incredibly handy app that allows you to create invoices based on whatever data you provide.
You can send these invoices to whomever you want with just a few taps, and change the quantity using a simple editor.
The interface in Invoice Simple is as simple as it gets. It's perfect for releasing your own invoices without having to create a template from scratch.
All you have to do is enter the invoice recipient's contact information and specify the cost of services or goods. One of the great things about this app is the ability to import contact information from your phone directory and add as much data as you need to make your bill look perfect.
In the payment information, you can edit the price per unit, as well as the total number of units, the VAT rate, and add any additional charges and detail any little thing that should be on your invoice.
On top of all this, Invoice Simple allows you to change the number and date of each invoice you issue, insert your company logo, change your VAT rate, and even sign your document.
In the latter case, you need to create your own signature by drawing it with your finger, or import a pre-made version, and you can change it as much as you like.
Create ready-made, accurate invoices in seconds on your smartphone with this all-encompassing tool.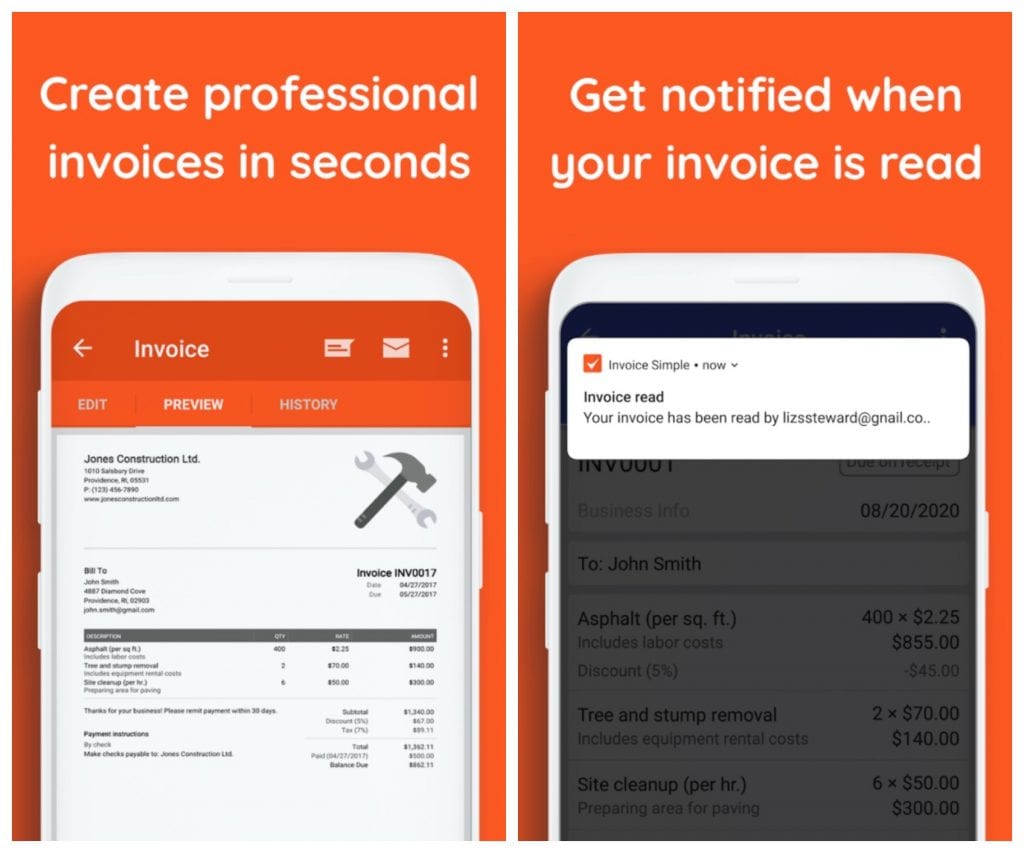 Downloads: 1000000 +
Customers rating:

(4.8 / 5)

You may also like: 9 Best Multitasking Apps for Android
Invoice Maker – Receipt & Billing app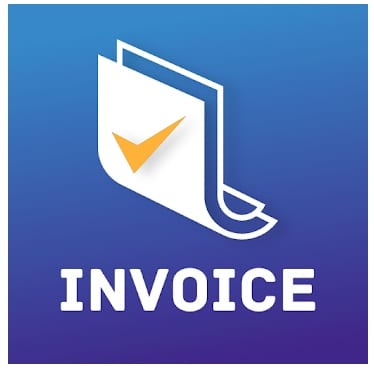 Invoice Maker – Create Invoices & Billing Receipt is a very useful application for anyone who develops their business or just needs a convenient and productive way to keep various financial records.
This project is responsible for creating and issuing invoices, waybills, and anything else that accompanies almost all actions in one area or another of work with businesses.
In addition, the program has other features that will also help you get rid of the hassle of performing all other related operations in a similar area.
It's enough to spend a little time studying all the features in order to successfully apply everything in practice afterward.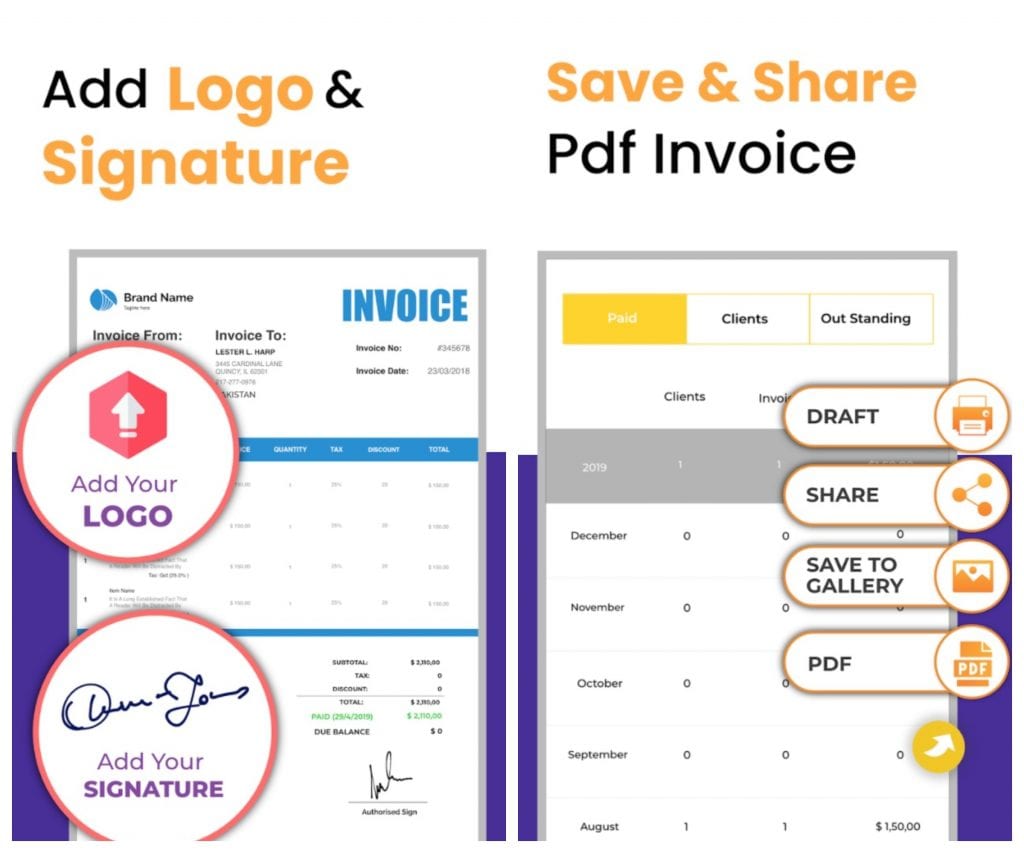 Downloads: 500000 +
Customers rating:

(4.4 / 5)

Invoice Maker | Bill clients | Estimate & Receipt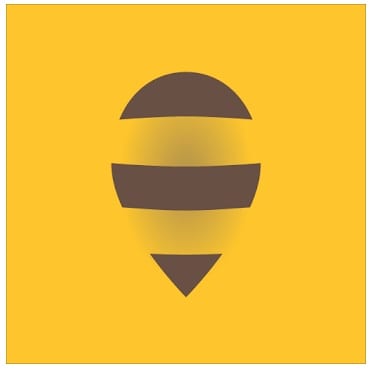 Invoice Maker | Bill clients | Estimate & Receipt is a great application for working with various invoices, contracts, creating estimates, and much more, which is desirable to perform as clearly and understandably as possible.
This will all help to impress your opponent, create a corporate style for such documents, and much more.
You can also use a certified electronic signature for this, pay with cards, and so on. This is not just an image, but a full-fledged document, working in both directions.
The high mobility and efficiency leave the most positive impressions of the work.
Downloads: 100000 +
Customers rating:

(4.5 / 5)

Easy Invoice Maker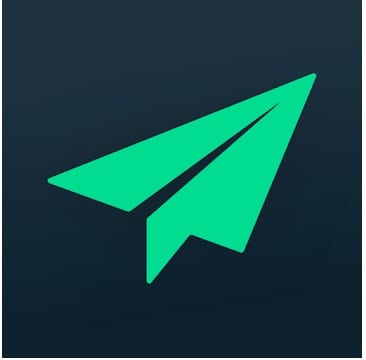 Easy Invoice Maker is an online service for fast invoicing. The advantage of the service is its mobility.
With the help of the application, you can create professional invoices by selecting one of the many available templates.
Easy Invoice Maker features:
Create multiple invoice templates.
Upload your logo or create it using a custom logo designer.
Create PDFs.
Invoice can be created and sent in 1 minute or less.
Edit PDF invoices and review before you send.
The capabilities of the service allow you to track invoices and receive information when a customer opens or pays an invoice. In case the payment is delayed, Easy Invoice Maker will automatically send a reminder to the client.
Downloads: 1000000 +
Customers rating:

(4.5 / 5)

Invoice Maker Free with Logo – Billing & Estimates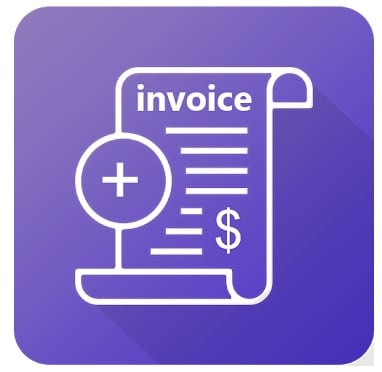 Invoice Maker Free with Logo – Billing & Estimates is an accurate and easy invoice generator app. The free invoice maker app will help you create a simple invoice. You just need to add the information required. The business invoice generator app will automatically create your invoice.
You can also add a profile picture of your business to create a great-looking business invoice in this invoice creator with a logo app.
How to make an invoice:
First, enter your organization's information, such as name, address, phone, and email address.
Then save your information in this free invoice generator app.
After that, go to the invoice creation button.
Enter your invoice details, product details, customer details, and bank details.
You can also write the terms and conditions for your invoice.
The free invoice creation app will auto get organization details.
Then click "Save" and your invoice will be ready.
Key features of the application:
Simple invoice creation app;
Easy to understand user interface;
Simply create an invoice with details added;
Convenient for all mobile devices;
Print invoices with different templates;
Share the invoice you create with your customers.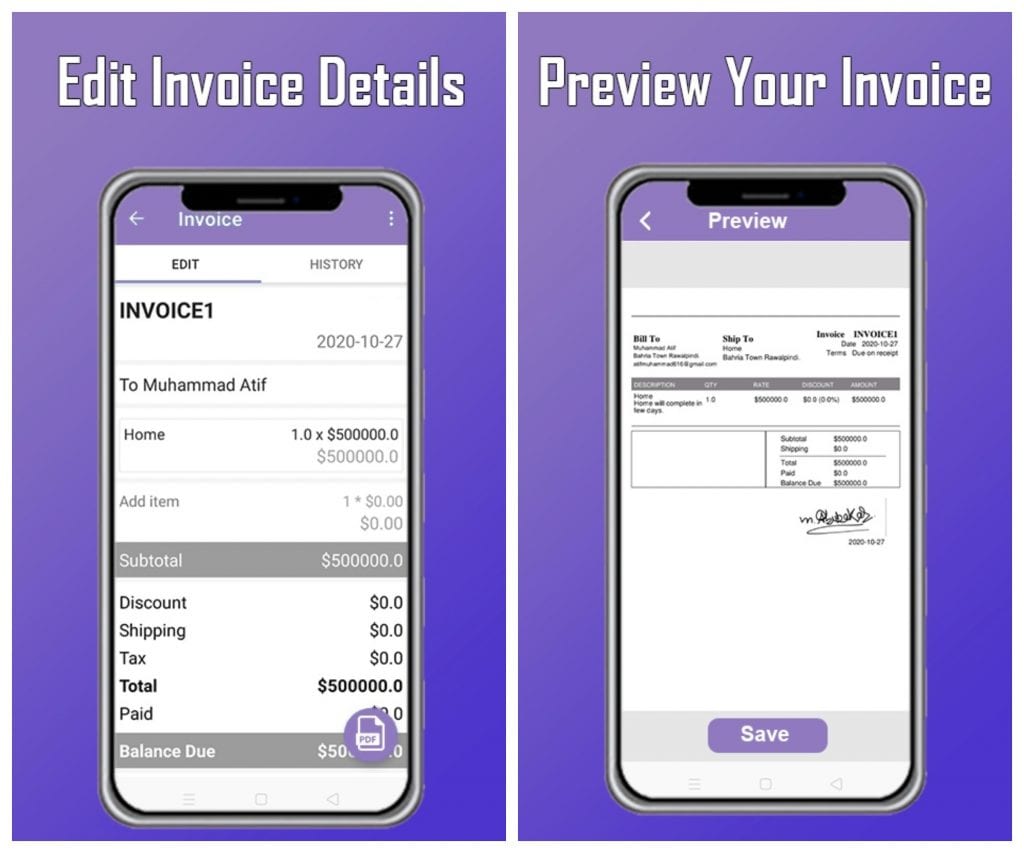 Downloads: 5000 +
Customers rating:

(4.4 / 5)

Invoice Maker – estimate, invoice and receipt app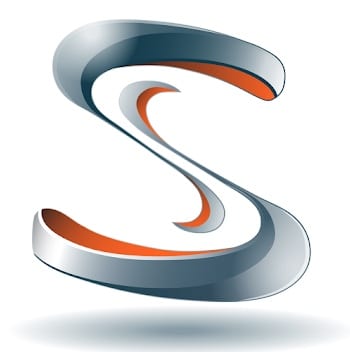 Invoice Maker from SpeedInvoice is an invoice creation program with Internet access, so you can use it from your computer, phone, or tablet.
You can work with your colleagues as you create invoices, estimates, or receipts. You can personalize your business by adding a logo and flexible design to create attractive business invoices.
Invoice Maker from SpeedInvoice is invoice making on the go! Great app for small businesses. There is a free trial version.
Everything seems to be good, a lot of things are done competently, a great solution with cloud service and the ability to work at the computer, for all this it is not a shame to buy a subscription.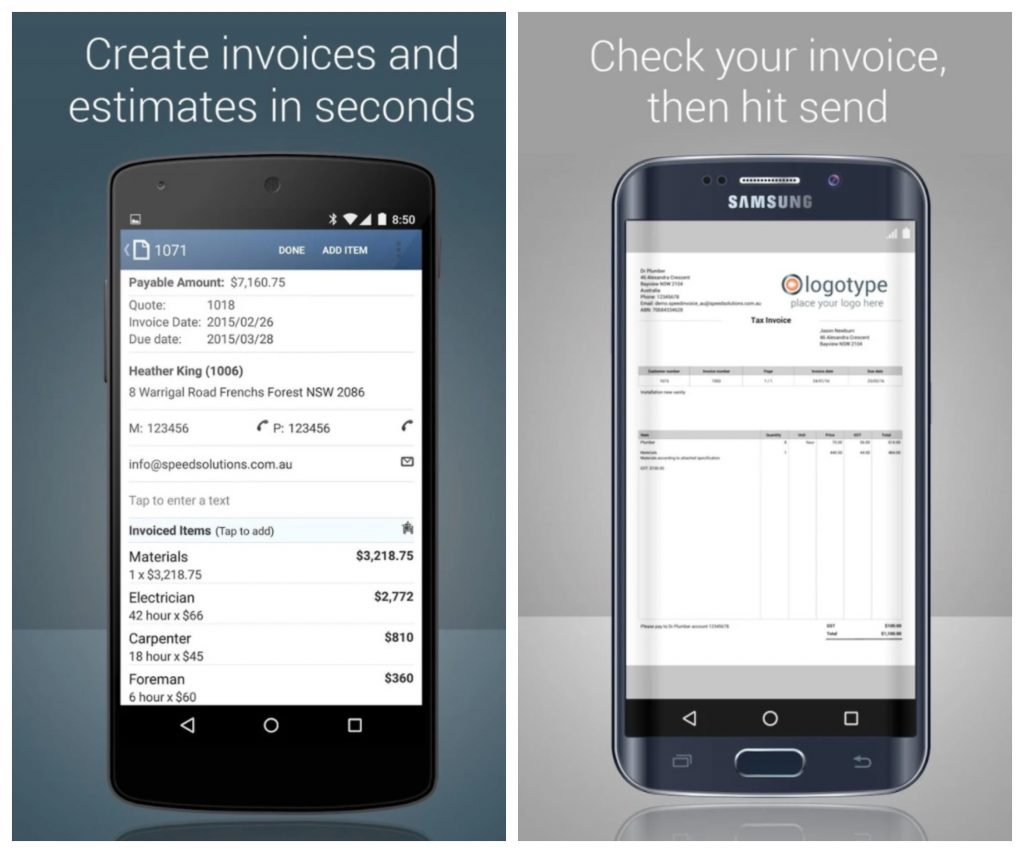 Downloads: 500000 +
Customers rating:

(4.9 / 5)

Zoho Invoice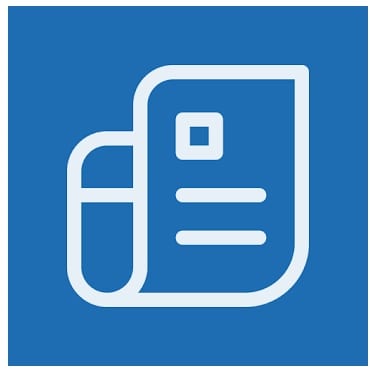 Zoho Invoice is a pocket assistant available from any device. It's able to quickly issue invoices, reminders, and accept payments from your clients.
With Zoho Invoice, you can better track your time, speed up payments and invoice delivery, automate these processes, keep them in mind and get all the information through mobile clients.
Main features of the application:
Use templates;
Expense Classification;
Online Payment Acceptance;
Accurate Time Tracking;
Print and upload invoices;
Payment Status Tracking.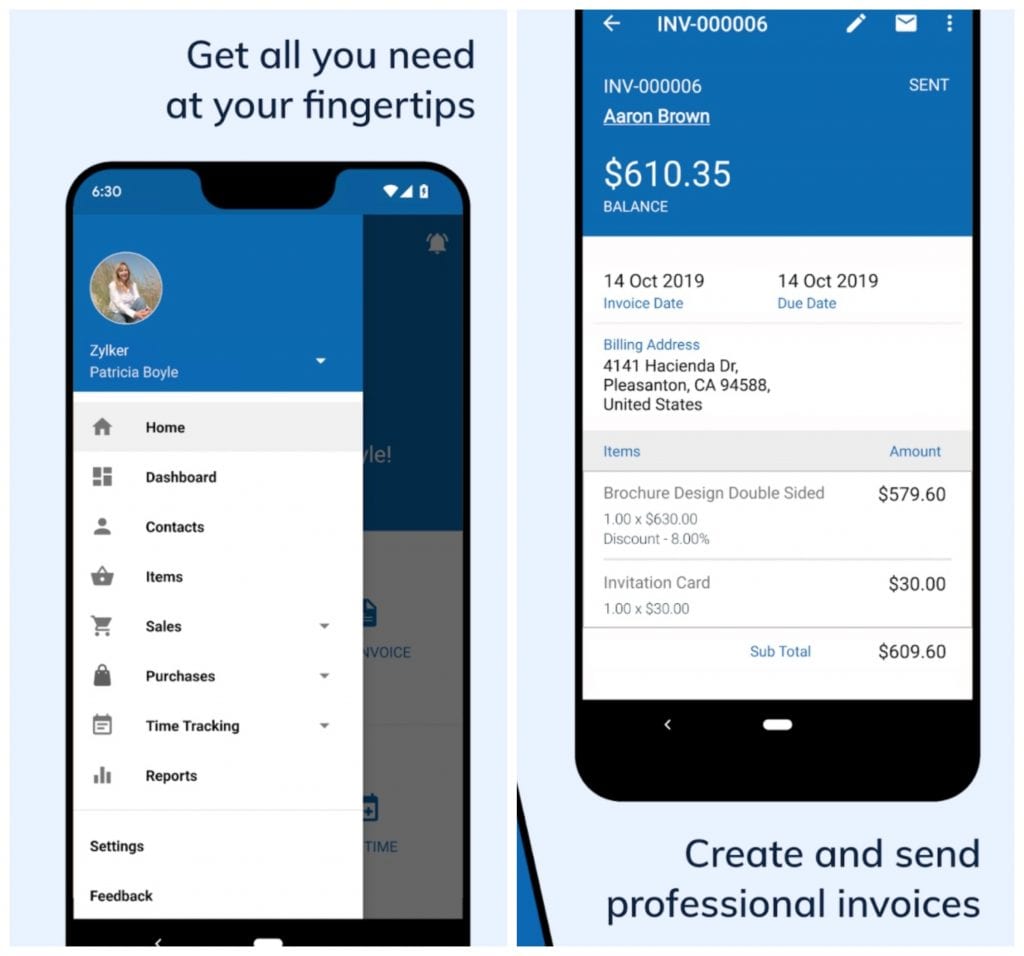 Downloads: 100000 +
Customers rating:

(4.7 / 5)

FreshBooks -Invoice+Accounting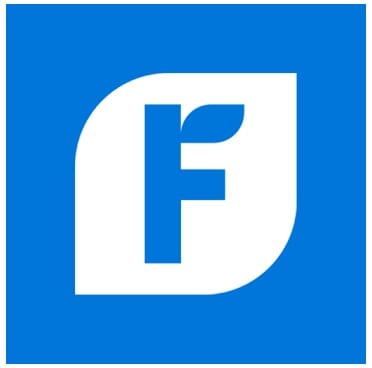 FreshBooks is a free cloud-based invoice creation service.
To start with, the interface of the platform is user-friendly and easy to use. An interesting advantage of the service is that in FreshBooks you can add the company logo to the invoice, initiate invoice re-invoicing, calculate taxes, send hard copies and receive payment in the required currency.
You can see whether the customer has viewed the invoice or has already paid it.
It offers a 30-day free trial.
Downloads: 100000 +
Customers rating:

(4.5 / 5)

Wave Invoicing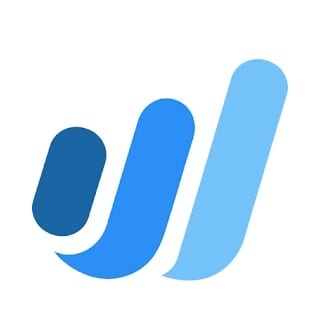 Wave Invoicing provides accounting software for small businesses. Like other invoicing services, Wave allows you to create customized invoices.
Functionality includes regular payments, controlling when invoices are viewed, adding messages, creating invoices for multiple businesses at once.
An attractive option for entrepreneurs is invoicing for free.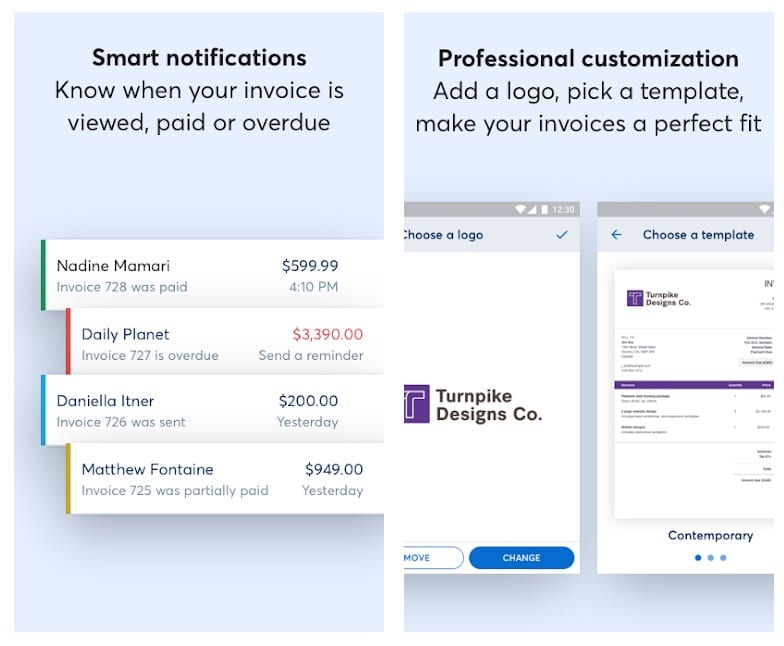 Downloads: 500000 +
Customers rating:

(4.6 / 5)

Simple Invoice Manager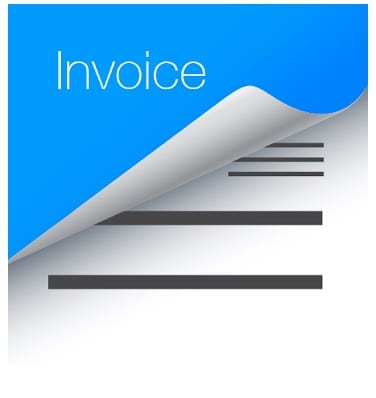 A handy application that deserves to be on the list. With it, you can quickly create an invoice and easily send it via any messenger.
Invoices and Estimates:
Create invoices, and estimates, fast;
View all customer-specific invoices in the same place;
Easily convert estimates for invoices.
Please note: First few invoices are free to make, after which you can purchase subscription for unlimited invoices.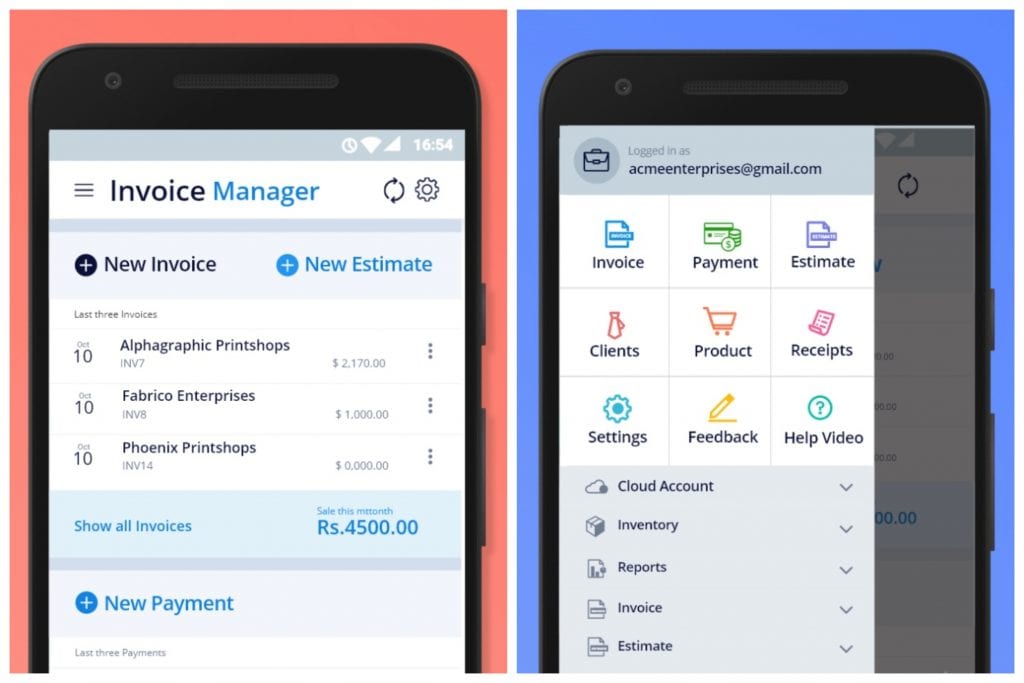 Downloads: 1000000 +
Customers rating:

(4.7 / 5)

You may also like: 9 Best Customization Apps for Android
Free Moon Invoice Maker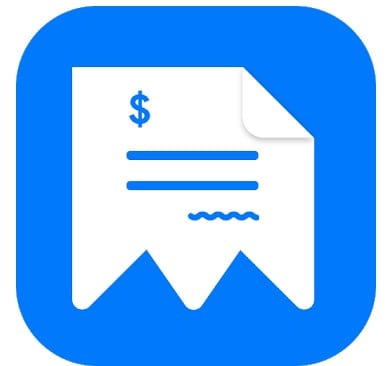 Moon Invoice Maker is a useful invoice-making app. With it, you can manage all your invoices as easy as possible: you can do everything directly from your mobile device, without having to use complex tools.
The interface of this app is user-friendly: all functions are clearly marked, so you'll always find exactly what you're looking for.
Moon Invoice Maker consists of the following sections: Invoices, Estimates, Expenses, Purchase orders, Timesheet, Credit notes, and a time tracking tool. Each section allows you to add as many invoices as you need. So you can add data for all the values you want.
Through the Moon Invoice Maker app, you'll be able to generate invoices using professional templates to simplify your work, and even create receipts and invoices for different types of businesses. You'll also be able to track orders or calculate fixed estimates or invoices with just one click.
There are many ways to use this tool, so you're unlikely to find a more functional tool than Moon Invoice Maker. Whether you're an individual or a company, you can take care of everything related to finances with just one application.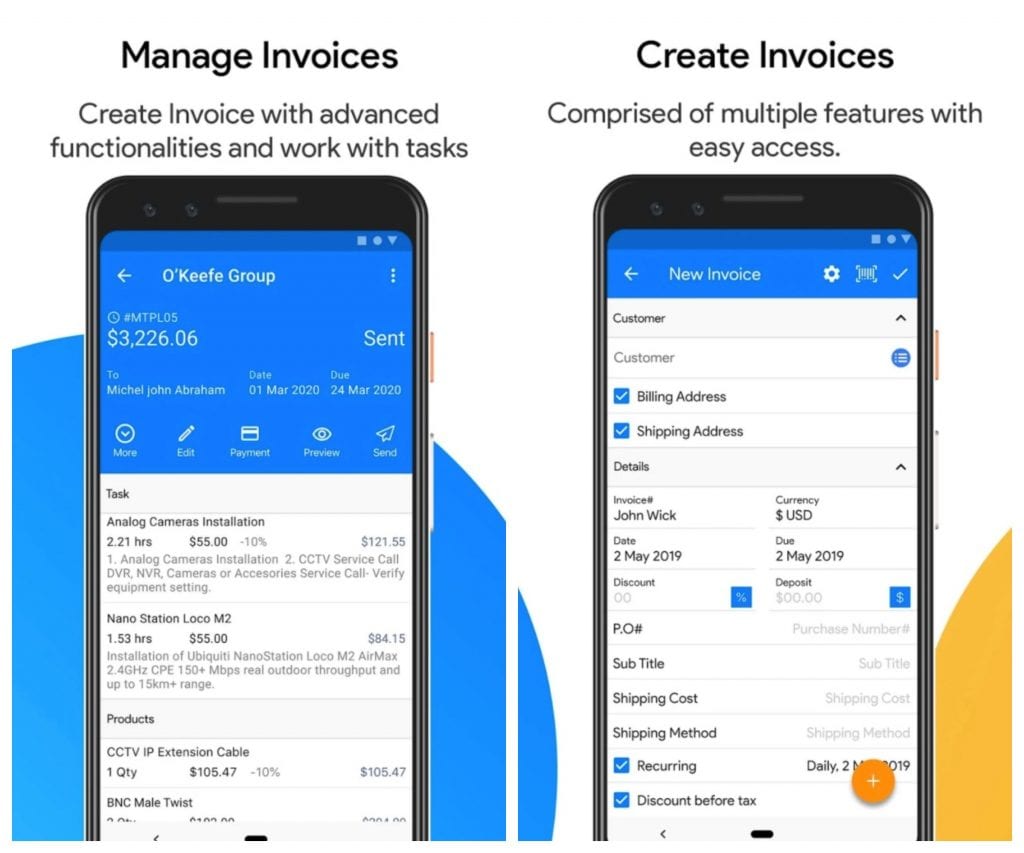 Downloads: 50000 +
Customers rating:

(4.4 / 5)