We present to your attention Jami – the next most popular messenger, secure and confidential. Let's take a closer look at why it is so good.
First of all, the account is not tied to a phone number. This means that you do not have to hand out your number here and there. And if you change the number or lose your SIM card – no problem.
You may also want to check the best apps like Snapchat for Android.
By the way, creating an account and inviting the desired contacts from your smartphone to a conversation is a matter of one minute.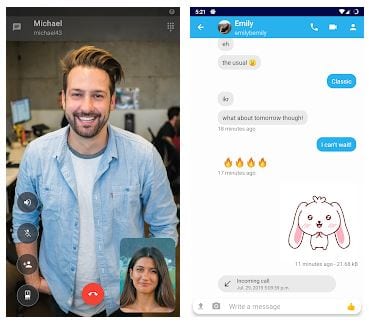 The app has a nice looking blue and white design. All controllers are self-explanatory. When you are on the main screen, tap "settings" and customize the application for yourself.
You can block calls from unknown contacts, hide reports of read-reports, and message typing reports. Also, an automatic answer setting is available.
Indicate whether you are online or hide it. If you want to save battery life – disable autostart in the background at system startup.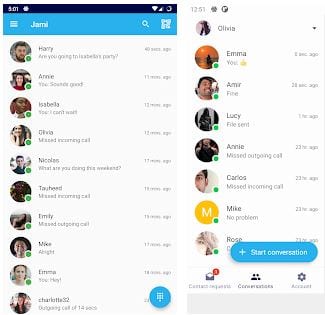 As for the files sent to you, you can choose three options: "never receive automatically", "always accept", or set the maximum file size for automatic receiving. The size can be set up to 100 MB.
There are also advanced video settings and other settings for advanced users. Also, some experimental features are available.
Of course, the standard options are available in Jami too. Blacklist contacts, delete all chat history, create a backup copy, and upload it wherever you need it.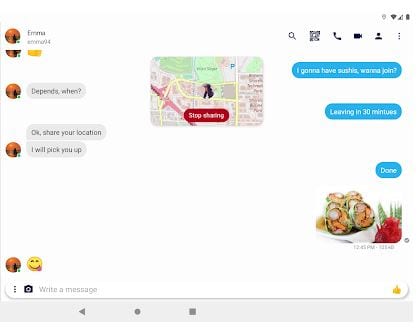 The developer is very responsive and gore to help with some misunderstandings. Login to Jami from any device, all you need is remembering your username and password.
If you want you can also check the call bloking apps for your device.
Well, what about Jami's connection quality – calls and chats? Everything here is no worse than that of the most popular messengers today. We know that many of them have passed away, making way for the young. So join Jami and become part of a new era.